Advanced Essay and Creative Writing for Teens
Tap into your creative zone and express yourself through words.
The Advanced Creative Writing for Teens Class will use a multimedia approach to explore opportunities in both creativity and writing. Through a series of individual exercises and collaborations, you can improve your craft and deepen your love for the written word.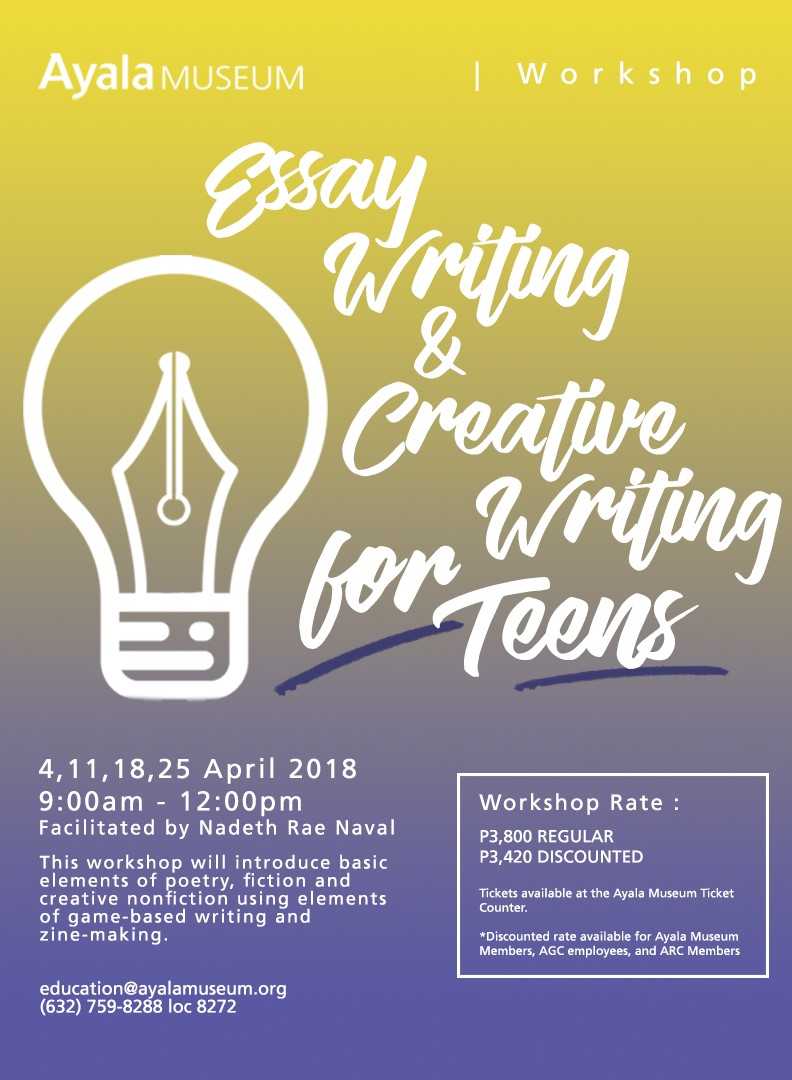 Come one, come all on April 4, 11, 18 and 25 from 9 am to 12 noon, at the Ayala Museum, Makati City. This is a workshop series and learners are to attend all sessions to complete the class. Facilitated by Nadeth Rae Naval, this is the summertime activity to bring family and friends! Workshop fee is Php 3,800. Registration is online through http://bit.ly/AyalaMuseum2018workshop.
For further inquiries and reservations, you may contact them at education@ayalamuseum.org or call 759-8288 loc 8272.
Details
What: Essay and Creative Writing for Teens
Where: Ayala Museum, Makati City
When: April 4, 11, 18 and 25
Tickets: Php 3,800 via http://bit.ly/AyalaMuseum2018workshop