3rd BDJ Women's Summit: Women Redefined
Women from all walks of life, especially millennials, need to see, hear, and be reminded of examples of women who have faced and conquered identity issues that many millennials face today.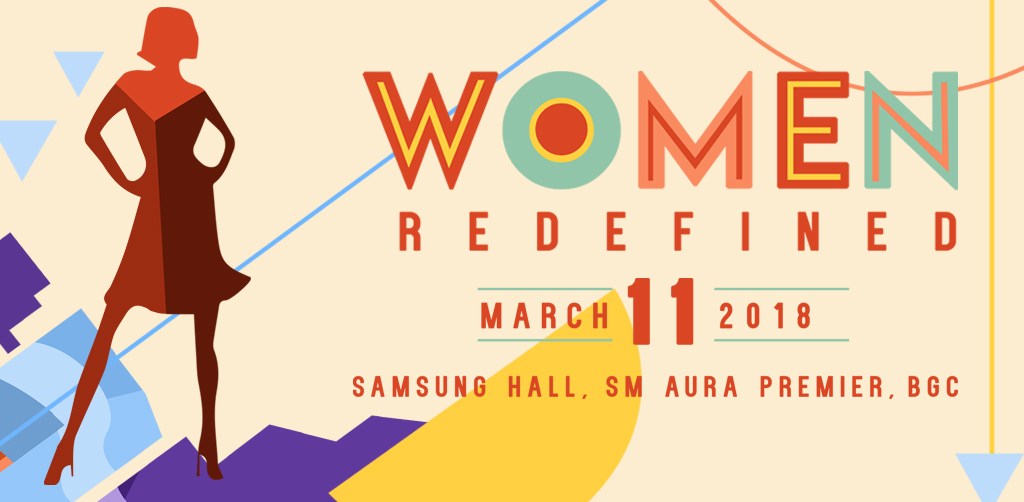 Millennials who are in the throes of a quarter-life crisis seek validation and answers to questions like "How do I find my true self?" and "How do I discover my role in society?". Their fear of the unknown and anxiety of the future keep them rooted in place, stuck in the status quo, leaving them without a light-bulb moment in their quest for "something more."
They want to break down stereotypes of the so-called entitled generation and prove to other generations that they, too, can provide groundbreaking and revolutionary contributions to society. They simply want to be taken more seriously, even in the era of selfies. What's more, they aim for self-actualization so they can live an authentic life and help others at the same time.
The 3rd BDJ Women's Summit, Women Redefined, on March 11, 2018, in SM Aura's Samsung Hall aims to inspire, empower, and equip millennials with empowering messages from strong female role models on how a millennial today can find her true self and lead an authentic life. These dynamic and engaging talks also provide tools and resources that millennials could tap and bring out their potential as positive difference-makers, especially in the lives of underprivileged women.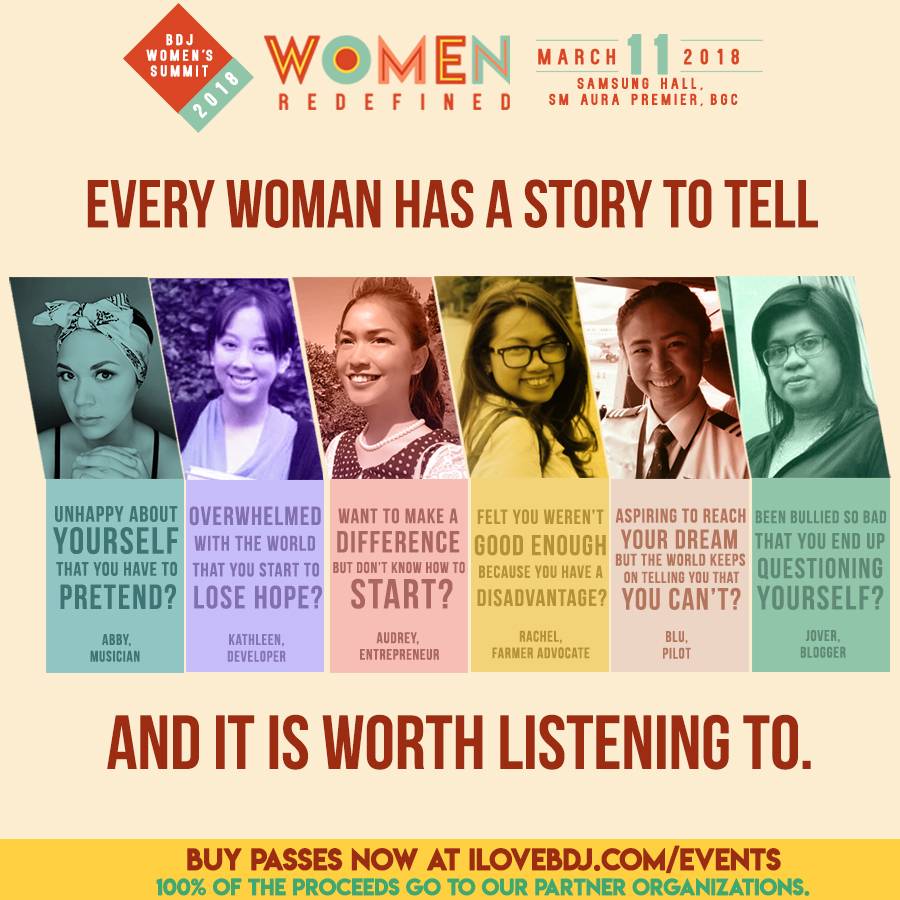 As millennials maximize their God-given talents and skills and discover who they're meant to be, they take part in a collective voice on the inclusive participation of all generations and genders for a better, future-proof world.
Plenary topics:
– Resilient Females with Blu Pingoy and Rachel de Villa of Cropital
– Courageous Females with Abby Asistio and Jover Laurio of Pinoy Ako Blog
– Resourceful Females with Audrey Tangonan of Sinaya Cup and Kathleen Yu of Rumarocket
To find out more about this year's Women's Summit, log on to ilovebdj.com or check their social media
accounts www.facebook.com/bdjbuzz and www.instagram.com/bdjbuzz.
Details
What: 3rd BDJ Women's Summit: Women Redefined
Where: Samsung Hall, SM Aura, Taguig City
When: March 11, 2018
Tickets: www.facebook.com/bdjbuzz and www.instagram.com/bdjbuzz