Anthology Architecture and Design Festival 2018
Now in its third year, the Anthology Architecture and Design Festival 2018 returns to celebrate architecture and design with the theme "Social Architecture"! Head to Intramuros from February 9 to 11, 2018 and learn from some of the brightest minds in the design industry!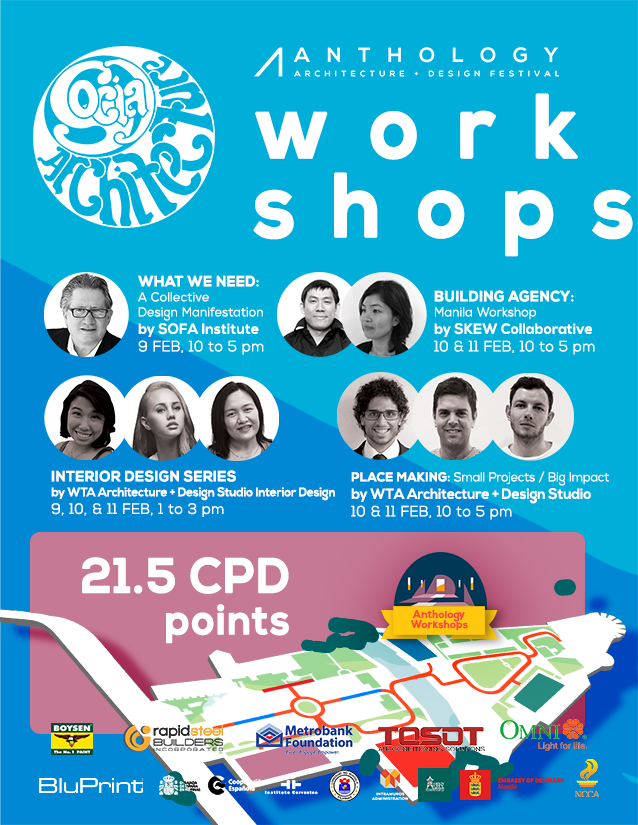 Social Architecture flips the idea that the structures are what the people gravitate to. Instead, it brings down our institutions to engage with the people, creating a more proactively engaging urban realm rather than a separate structure.
Learn from the best architects and designers from all over the world resulting in rich multi-disciplinary and multi-cultural discourses which seek to explore new and better ideas. Around 6,000 participants are expected to come and join the event to learn and engage with like-minded people about their craft and love for architecture.
Anthology aims to increase awareness about architecture and design and how it matters in our daily lives, as well as being a venue for sharing ideas and experiences.
For further inquiries and registrations, you may check out their website on how to get tickets.
Details:
What: Anthology Architecture and Design Festival 2018
Where: Intramuros, Manila
When: February 9 to 11, 2018
---
Source: https://www.anthologyfest.org/