MOVED to Make with Jason Magbanua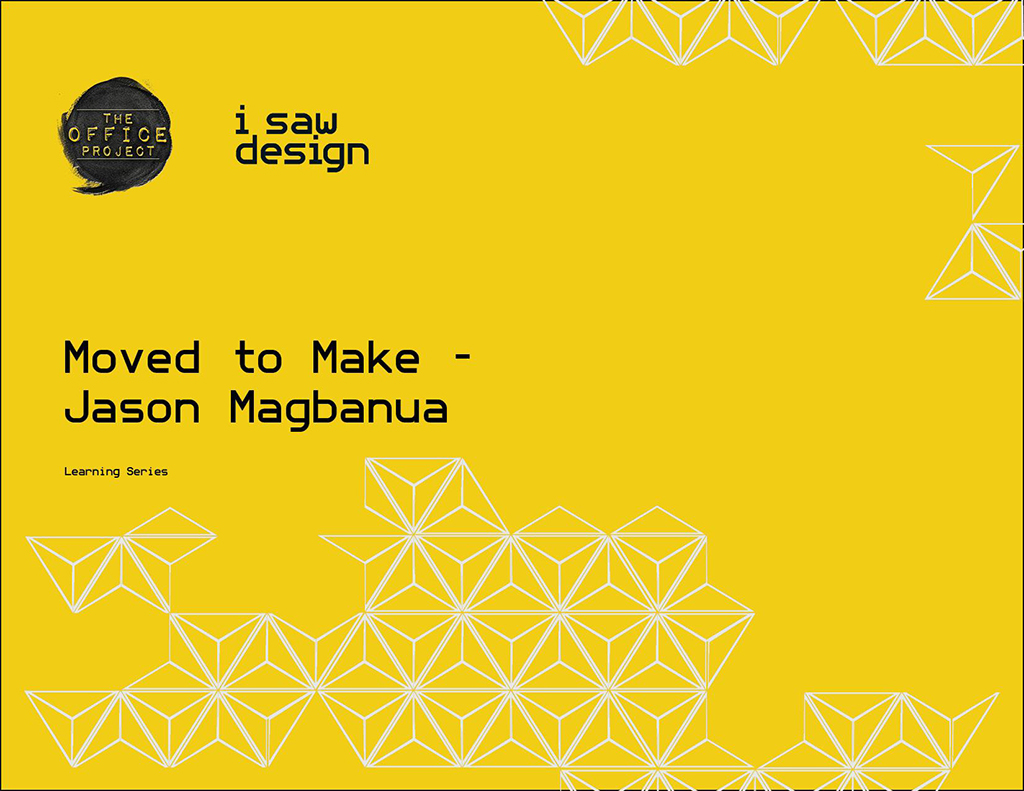 Technology has made it easy for everyone to create, but not everyone has the vision and passion to truly make something out of what other people might see as nothing.
These select few are called Makers. They are the rebels, the artists, and, as the office project fondly describes them, "the ones not always challenged by the status quo."
One such individual is Jason Magbanua. Known for creating mind-blowing videos that tell amazing stories, he started his craft from something that was considered mundane: a same-day edit for wedding videos. Nowadays, he's a sought-after event videographer who has had videos go viral in a matter of hours.
If you're looking to learn from and meet Jason Magbanua, make sure you reserve your slot for tomorrow's Learning Series presented by The Office Project and I Saw Design. Get a chance to sit down and learn from Jason Magbanua – and do it for a cause! Proceeds from this workshop will go to Joyland Preschool Childcare and Learning Center.
Joyland is a community preschool designed to empower the future leaders of tomorrow one playtime at a time.
Details:
What: MOVED to Make with Jason Magbanua
When: February 3, 2018; 1 pm – 4 pm
Where: The Office Project Coworking Studio, Unit 1C, Alpha Salcedo Condominium, Bautista St., Salcedo Village, Bel-Air, Makati
Door Charge: Php 500