Elmer Borlongan: An Extraordinary Eye for the Ordinary
In nature, our eyes are our own version of the camera. Taking snaps of every memory, every happening, every event that is happening around us.
An Extraordinary Eye for the Ordinary looks at the Filipino everyman through the eyes, wit, and sensitivity of artist Elmer Borlongan.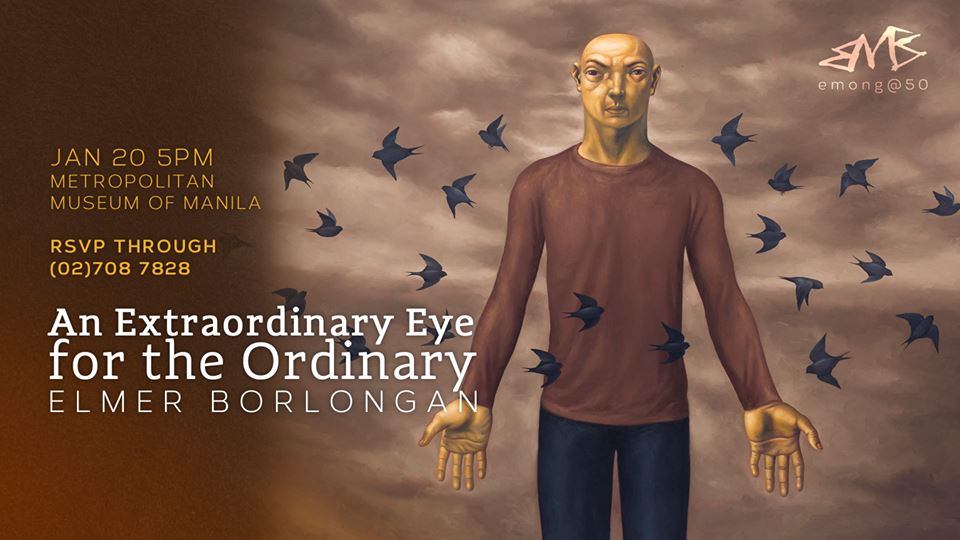 With its curator, renowned historian, Ambeth Ocampo, together they capture the ups and downs of life. From growing up in Mandaluyong to moving to a farm in Zambales, Elmer Bolongan shows his everyday life for the past 20 years.
Join them on January 20, 2018, 5 pm at the Metropolitan Museum of Manila as they unveil his artworks to the masses. Entrance is free and everyone is welcome. Explore his paintings come to life and join his stories.
Details:
What: Elmer Borlongan: An Extraordinary Eye for the Ordinary
Where: Metropolitan Museum of Manila
When: January 20, 2018, 5:00 pm
Tickets: Entrance is FREE