OpenSpace: Art and Meditation
Begin 2018 with reflection and thanksgiving through a guided meditation around art!
Reiki master Noel Rasella takes us through a unique experience with art by conducting guided meditation exercises around the public exhibition Space by our current OpenSpace featured artist, Allison Wong David.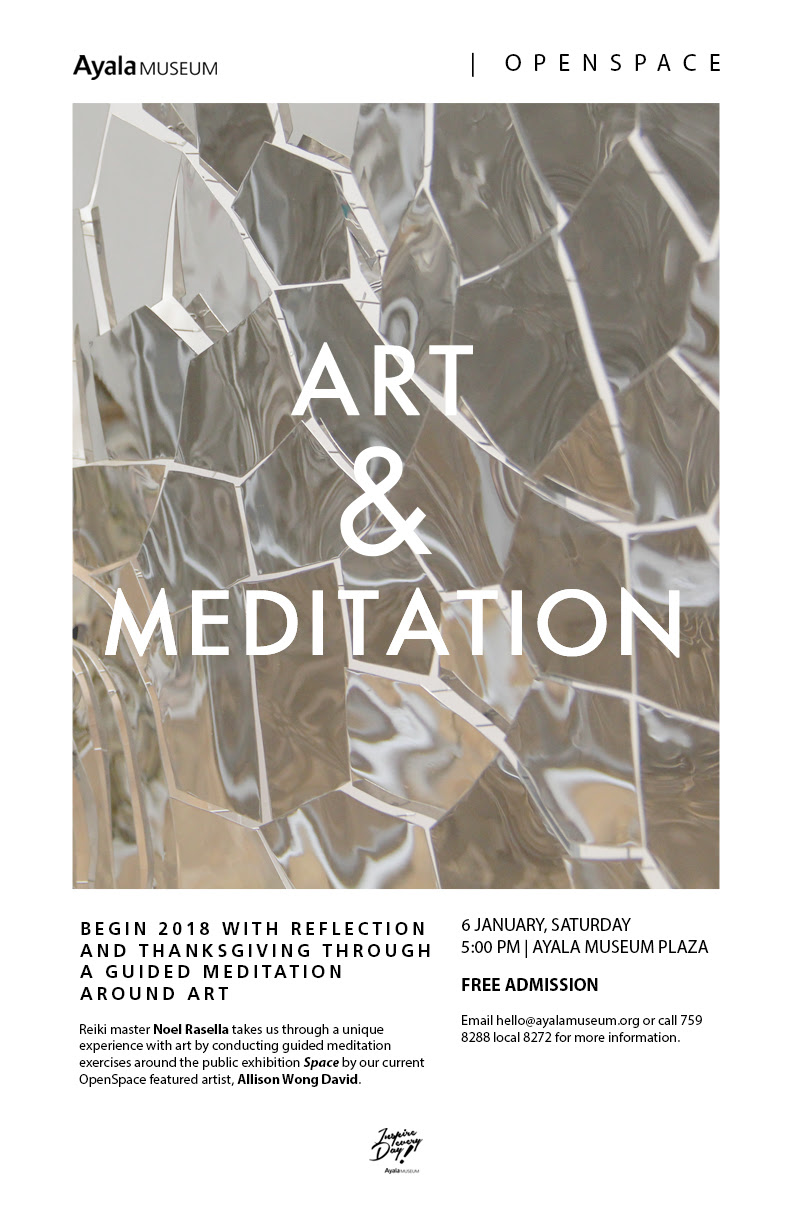 On January 6, 2018, 5 pm at the Ayala Museum Plaza in Makati City, explore your purpose and meditate through art, embark on a journey with art and solicitude. Spend your Saturday on a free mystic journey through art with Ayala Museum.
For more information on the artwork, please visit bit.ly/spacebyAWD.
Details:
What: OpenSpace: Art and Meditation
When: January 6, 2018
Where: Ayala Museum Plaza, Makati City
ADMISSION IS FREE