WTHDRWN: Art Fair 2018
Fascinated by art and its other elements? Looking for the perfect place to bring your family and friends? Head to Warehouse Eight on January 20, 2018 for an art fair through WTHDRWN that will surely leave you wanting more.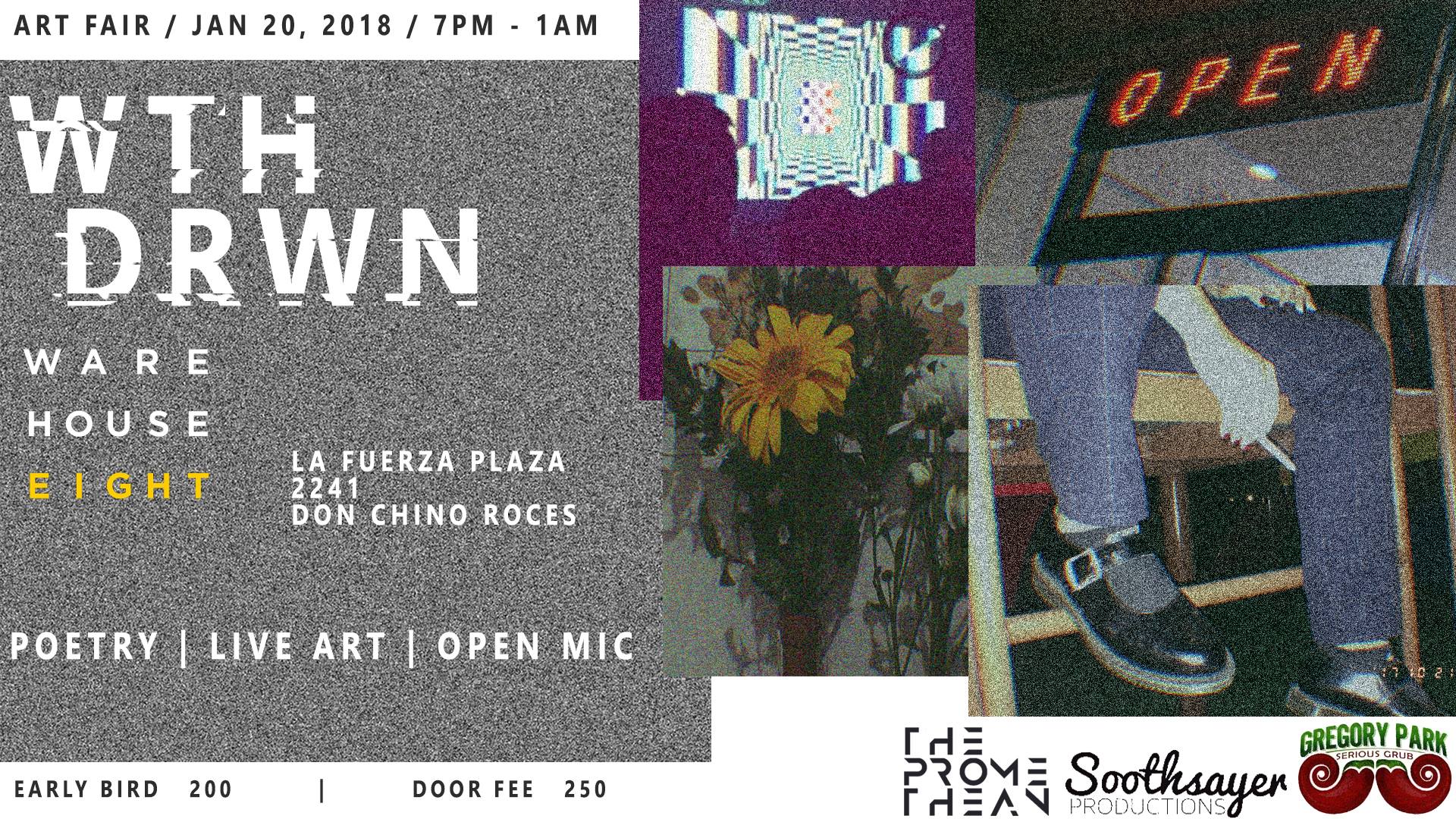 /IMAGE What's Happening
WTHDRWN is an art fair that aims to bring together art enthusiasts, artists and non-artists alike in a whole day event where they can collaborate, relate, and connect to each other. This event is specially made to let underdogs, newbies, introverts, and outcasts to shine and be themselves.
This art fair will not only feature works of art but will also highlight open mic sessions, poetry and live art. Tickets are priced at Php 200 for the early bird rate while Php 250 for the door fee.
For questions and other inquiries, you may contact 0917-537-9438.
DETAILS:
What: WTHDRWN: Art Fair 2017
When: January 20, 2018 (7:oo PM-1:00 AM)
Where: Warehouse Eight 2241 Don Chino Roces Ave. Warehouse 8-B, 1231 Makati
Ticket Price:
Php 200 for the early bird rate
Php 250 for the door fee.
---
Written By: Patricia Antoinette M. Nacianceno
Image Source: What's Happening