Chroma Music Festival 3.0
After the successful celebration of the Chroma Music Festival 2.0 last April 8, 2017, Chroma Music Festival is set to once again own the spotlight! Due to popular demand, Chroma will be hosting a comeback music festival on April 7, 2018, at the Globe Circuit Event Grounds, Circuit Makati.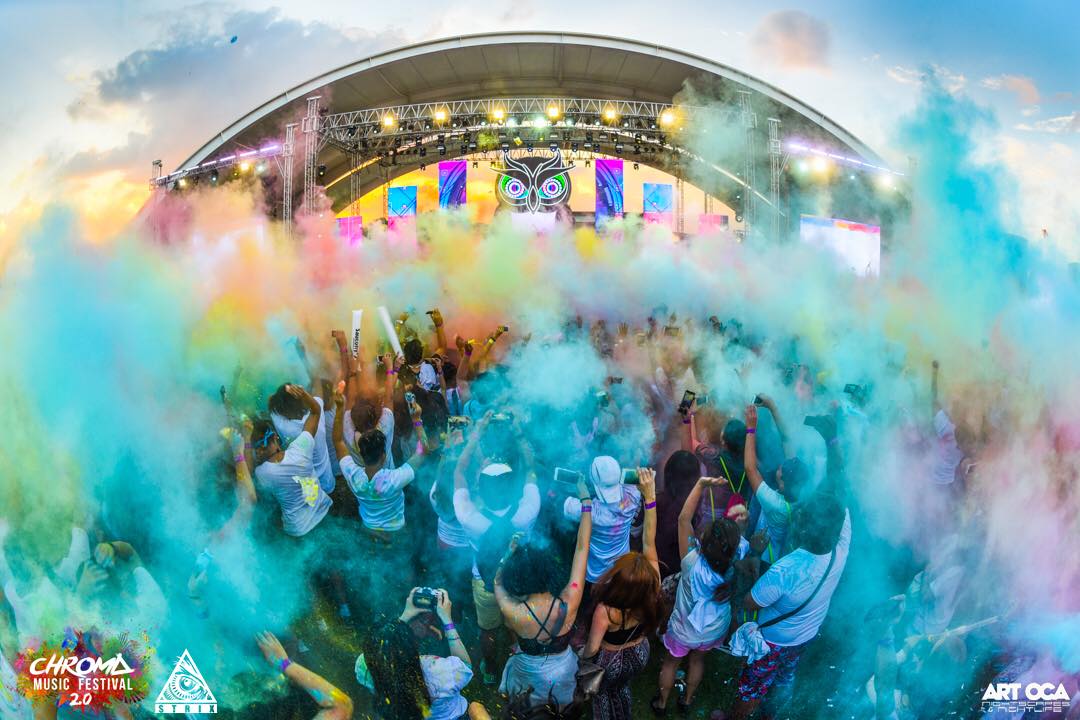 IMAGE Chroma Music Festival's Facebook page 
We know you've been waiting for us, and we hear you. Chroma Music Festival is BACK!Date: APRIL 7, 2018Venue: Globe Circuit Event GroundsTicket selling starts soon. Are you ready?#Chroma2018#ChromaMusicFestival#ChromaComesToLife

Chroma Music Festivalさんの投稿 2017年12月3日(日)
Chroma is the biggest and grandest color music festival in the metro. It is an event that will offer good music combined with great people, food, and memorable experiences. Get ready for a wild and unforgettable music festival experience as you party with flying colors and paint that will leave you wanting more!
Ticket selling will be starting soon. For updates on the upcoming event, you may visit Chroma Music Festival's Facebook page at www.facebook.com/chromamusicfestival
Details:
What: Chroma Music Festival 3.0
When: April 7, 2018 (Saturday)
Where: Globe Circuit Event Grounds, Circuit Makati
---
Written by Patricia Antoinette M. Nacianceno
Image Source: Chroma Music Festival's Facebook page; Video from Chroma Music Festival's Facebook page