The Weight of Words Exhibit at the CCP
Do you know how much power your words hold? Through the upcoming exhibit The Weight of Words: An Alphabet of Human Rights, presented by the Cultural Center of the Philippines (CCP) and non-profit arts and culture organization CANVAS, a letter or two may change the way you view human rights.
The exhibit will be held from November 24 until January 21, 2018, at Pasilyo Guillermo Tolentino and Pasilyo Victorio Edades galleries at the CCP.
As a part of the Looking for Juan Program of CANVAS, The Weight of Words exhibit explores art as a platform for social change. See how a few letters and words chosen by each artist can spark social discourse and reflections on the truths about human rights, that they don't exist to divide but rather to unite.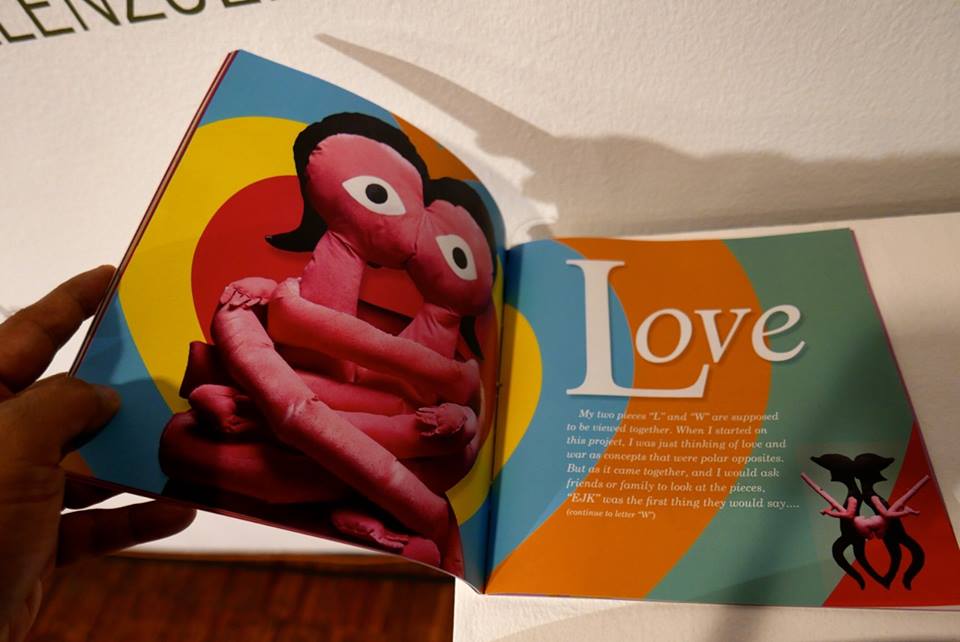 IMAGE CANVAS – Center for Art, New Ventures & Sustainable Development Facebook page
Participating artists and designers include Keith Dador, John Ed de Vera, June Digan, Electrolychee, Lala Gallardo, Gerilya, Meneer Marcelo, Jom Masolabe, Dan Matutina, Kevin Roque, Palma Tayona, and Wesley Valenzuela.
The various works in the exhibition will be included in a book to be launched on the National Day of Human Rights on December 10. The book will be distributed for free to disadvantaged communities in the Philippines as part CANVAS' 1 Million Books for 1 Million Filipino Children Campaign.
Details:
What: The Weight of Words: An Alphabet of Human Rights
When: November 24 to January 21, 2018
Where: Pasilyo Guillermo Tolentino and Pasilyo Victorio Edades galleries, Cultural Center of the Philippines, CCP Complex, Roxas Boulevard, Pasay City
Contact numbers: 02-832-1125 loc. 1504/1505; 02-832-3702; 0917-603-3809 (CCP Visual Arts and Museum Division)
Email: ccp.exhibits@gmail.com
Website: www.culturalcenter.gov.ph
Facebook page: www.facebook.com/culturalcenterofthephilippines
---
Image grabbed from CANVAS – Center for Art, New Ventures & Sustainable Development Facebook page