Creative Anarchy 2017
On December 16, 2017, Bluqube will host the biggest international conference in Design, Motion, and Tech in Western Visayas: Creative Anarchy!
Creative Anarchy is an event that aims to create an immersive, educational, and thought-provoking experience that will stimulate creativity and continuous breakthrough in the world of Design, Motion, and Tech. Aside from that, it also aims to become a global platform for forward-thinking individuals to gather, interact and learn from each other.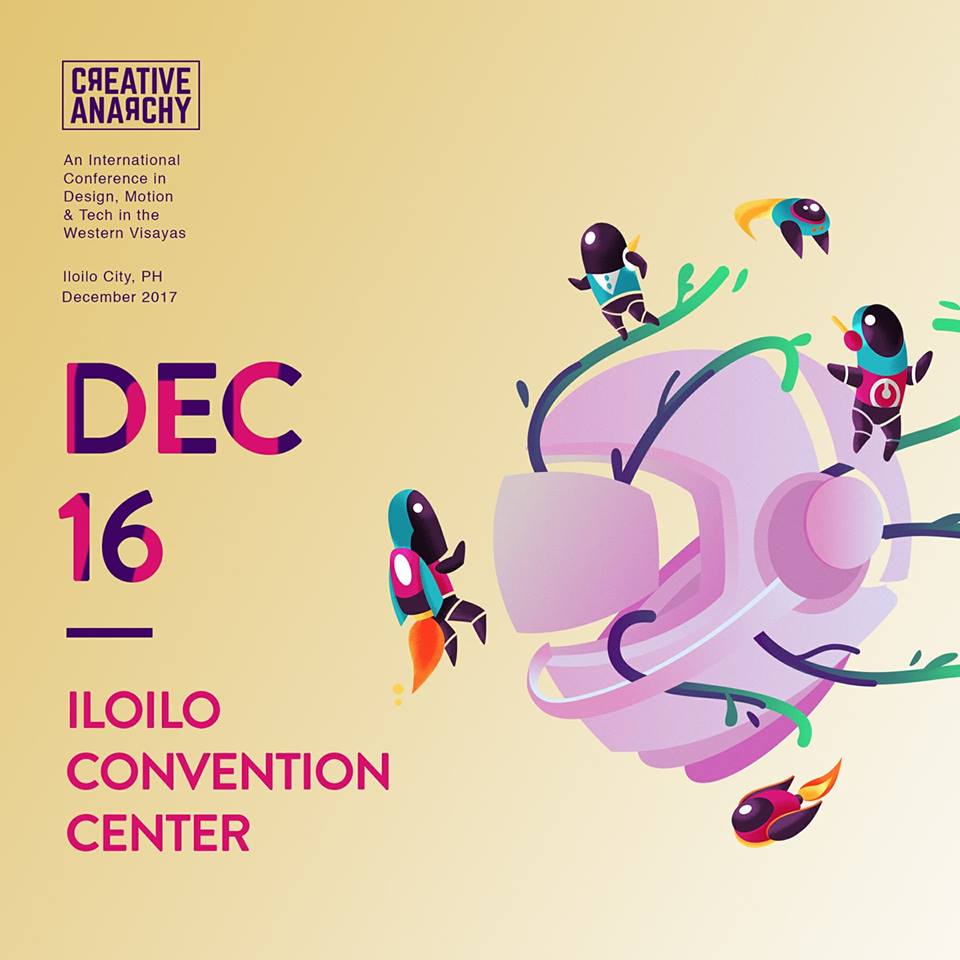 IMAGE Creative Anarchy's Facebook Page
Creative Anarchy will be held at the Iloilo Convention Center, Megaworld Business Park, Iloilo City. This event is open to students, aspiring creatives, young professionals, and businessmen and women from the Western Visayas region in the Philippines.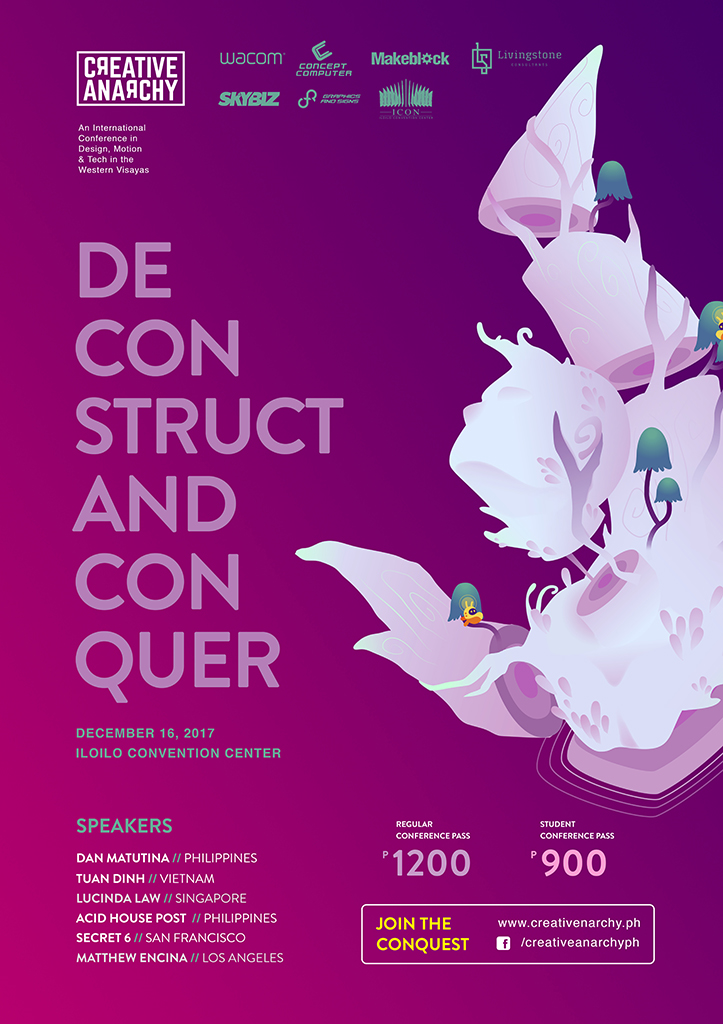 Some of the things to look forward to in this event are keynote speeches from six international industry game-changers, a number of interactive galleries, different exhibitions on virtual reality, different art installations, and augmented reality displays.
Tickets for the event are priced at Php 1200 for the regular conference pass and Php 900 for the student conference pass.
What are you waiting for? Come and be part of the biggest international conference in Design, Motion, and Tech through the Creative Anarchy!
DETAILS:
What: Creative Anarchy
When: December 16, 2017
Where: Iloilo Convention Center, Megaworld Business Park, Iloilo City
Ticket Price:
Php 1200 for the regular conference pass
Php 900 for the student conference pass
---
This is a press release from the Creative Anarchy
Image Source: Creative Anarchy's Facebook Page ; Video from: Creative Anarchy in Facebook