Color Manila's Blacklight Run in Tanay Rizal
The most colorful runway in the country is taking place in Tanay, Rizal this November 4, 2017! Fresh from its successful CM Challenge Run in Vigan, Ilocos Sur last October 29, 2017, COLOR MANILA will once again head to Tanay, Rizal on November 4, 2017 for its CM Blacklight Run!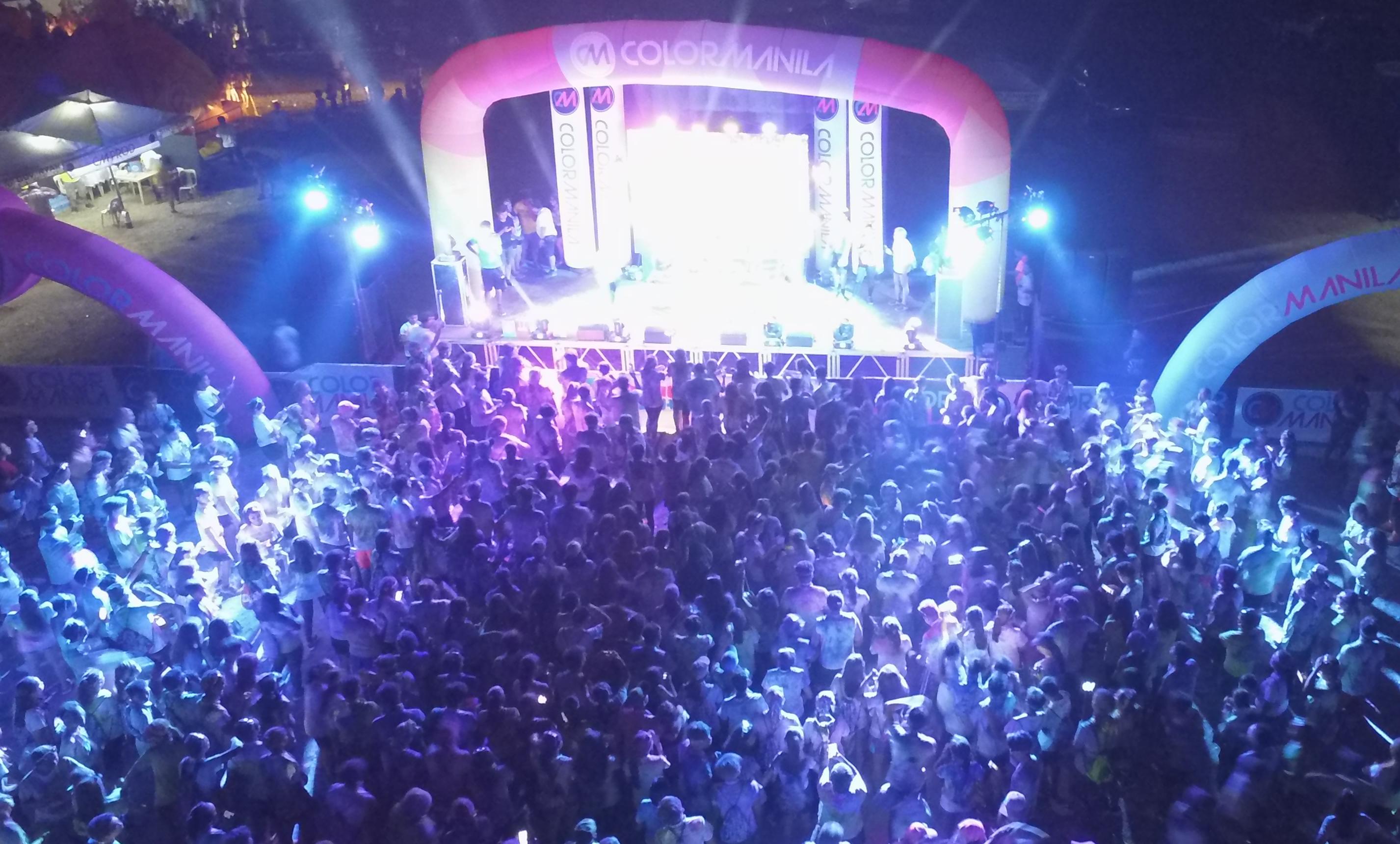 /IMAGE Color Run Manila
The CM Blacklight Run, also known as the most colorful run on the Planet is  an eye catching and one of the biggest event of Color Manila. Through the blacklight effects, runners will look like thousands of fireflies invading the streets of the metro.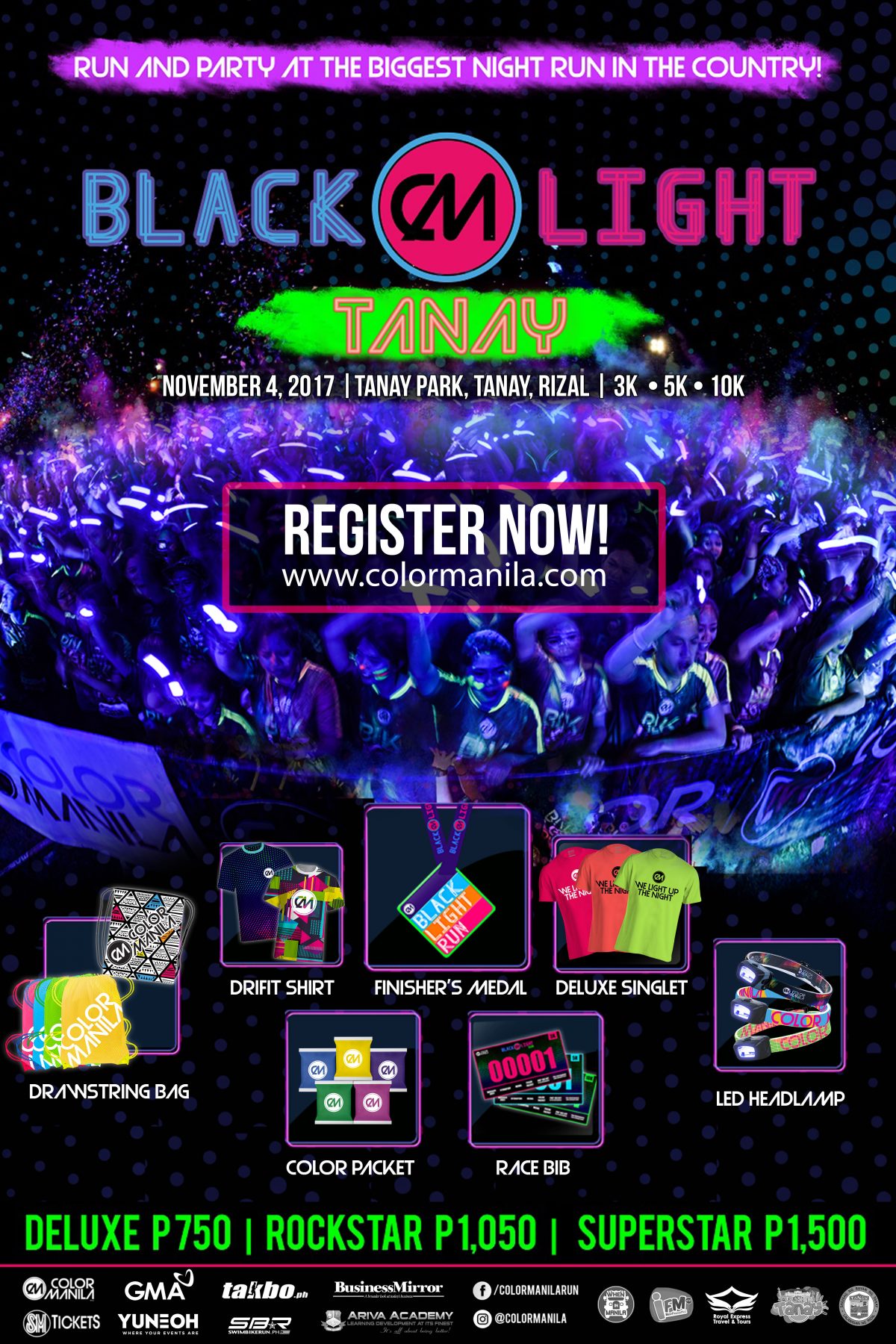 /IMAGE Color Run Manila
CM Blacklight Tanay will give runners the option of choosing between three race finishes- 3K, 5K and 10K.  The fun run will take place at the  Tanay Park in Tanay, Rizal. Registration fee may vary from Deluxe Kit priced at Php 750, Rock Star Kit priced at Php 1,050 and Superstar Kit priced at Php 1,500.
After their CM Blacklight Run in Tanay, Rizal, Color Manila will be capping the year with their year-ender through CM Blacklight Run in Clark, Pampanga happening this coming December 2, 2017.
Details
What: Color Manila's Blacklight Run in Tanay, Rizal
When: November 4, 2017
Where: Tanay Park, Tanay, Rizal
Registration Fee: Deluxe Kit priced(Php 750); Rock Star Kit (Php 1,050) and; Superstar Kit (Php 1,500)
Website: www.colormanila.com
Facebook page: Color Manila Run 
---
This is a press release from Color Manila Run
Image Source: Color Manila Run's Facebook page