The Palace Manila's Mystic Garden
Who said that Halloween is only for Kids? Come and be part of a nerve-wrecking and spine-chilling Halloween event brought to you by The Palace Manila happening on October 31, 2017!
The Palace Manila's annual Halloween party has been a much awaited event in the nightlife scene since it was introduced to the public last 2014. On its 3rd year happening this coming October 31, 2017, come and be part of an event that will take you to an enchanted and magical world through Valkyrie Nightclub's Mystical Garden and lovely freaks of the Revel Horror Show!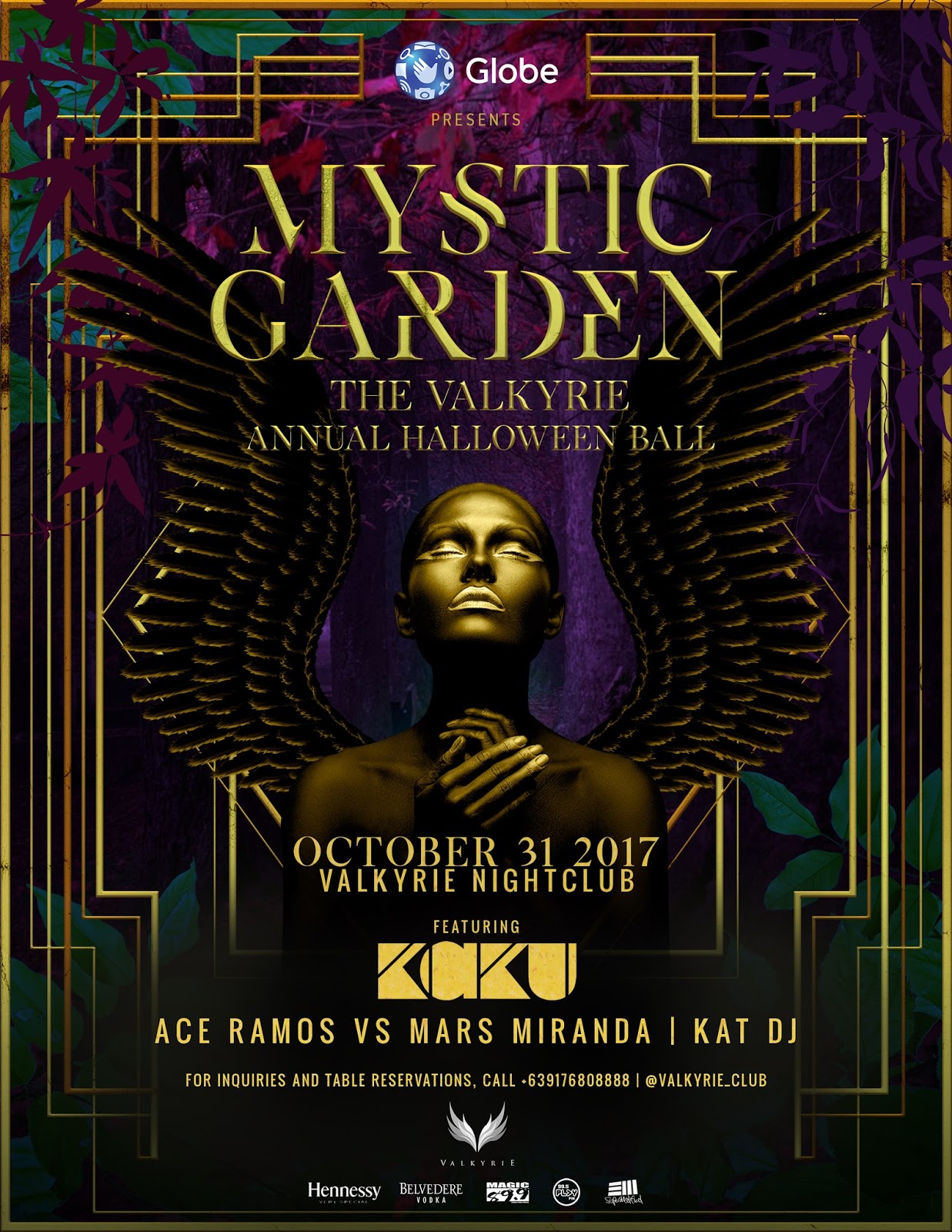 /IMAGE Manila Concert Scene
Guests and local partygoers are expected to come in their best costume, whether or not adhering to the garden glitter theme of Valkyrie Nightclub, or the leather and studs of the Revel Horror Show. Attendee wearing the most impressive or best costume will be awarded in the event itself.
This event is strictly for guests 18 years old and above only; a government issued ID must be presented at the entrance. It will also highlight performances from top-performing DJs like DJ Kaku from Taipei, and DJ Rayray from Taiwan, and performances from local DJs like DJ Ace Ramos, DJ Mars Miranda, and DJ Kat. Aside from these exciting performances, all attendees will be granted a load freebies and free-flowing booze.
Tickets are priced at Php 1,900 per head inclusive of 2 consumable drinks. For more details you contact: 0917-680-8888 (for Valkyrie) or 0917-550-8888 (for Revel).
DETAILS
What: The Palace Manila's Mystic Garden
When: October 31, 2017
Where: The Palace Manila
Ticket Price: Php 1,900
---
Written By: Patricia Antoinette M. Nacianceno
Image Source: Manila Concert Scene; Video from: YouTube