Doodle Fest 2017
There are different ways on how people interpret their visual interpretation of things may it be through painting, drawing, sketching, coloring, and a lot more. This year, a number of Doodle Art enthusiasts will once again own the spotlight through Doodle Fest 2017!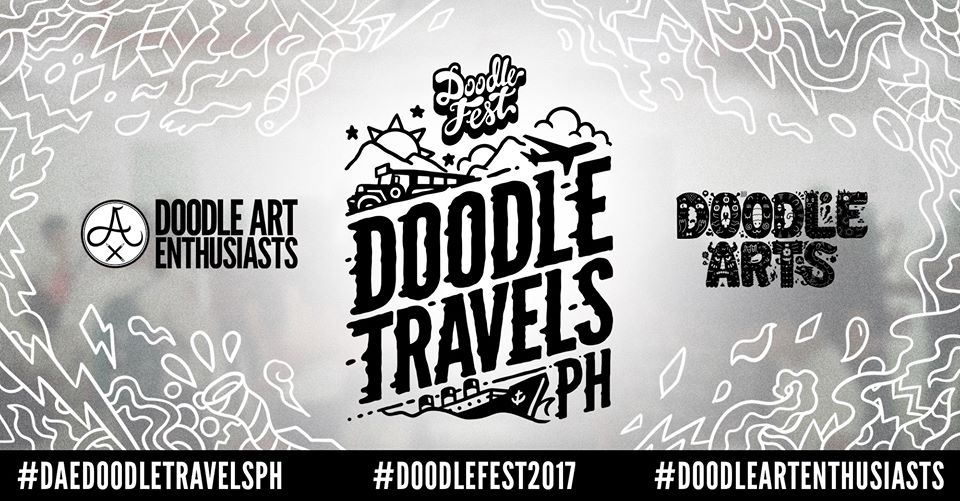 IMAGE Doodle Art Enthusiasts' Facebook page 
Doodle Fest 2017 is a unique cultural event that aims to create buzz by bringing together local and international artists who will illustrate a world of art in a cathartic, personal, demanding, and modern way through doodling. This gathering will also provide a turning point for young aspirant artists to fully appreciate and recognize the idea and importance of doodle art.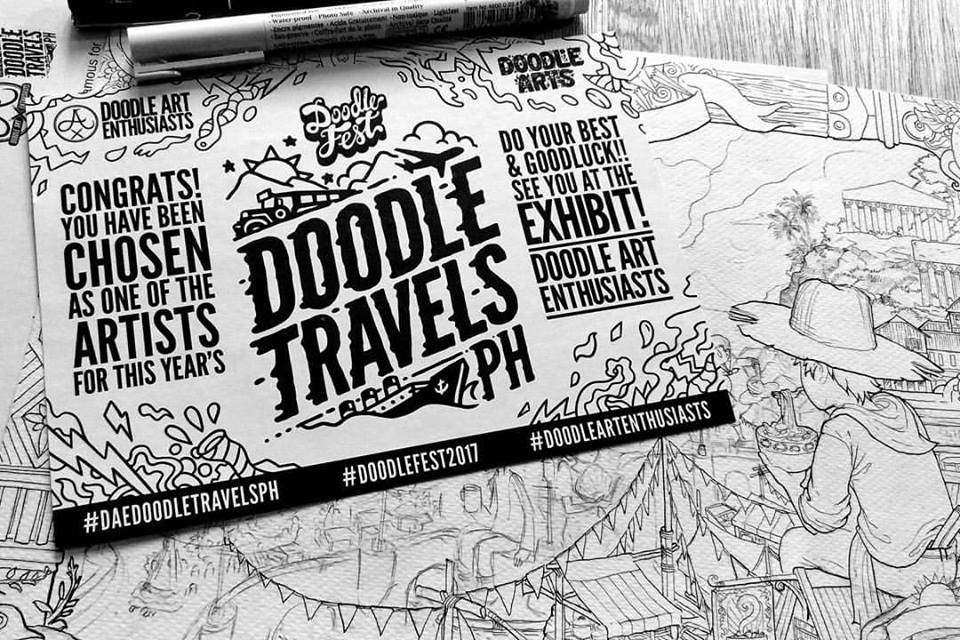 IMAGE Doodle Art Enthusiasts' Facebook page 
Happening this coming December 1, 2017 at A SPACE Greenbelt, come and be part of an event that will highlight various doodle art collections from both aspiring and renowned local doodle artists and will present Doodle Travels PH, a cultural and patriotic group exhibition that will feature the beauty of 81 Philippine provinces.
Doodle Art Enthusiasts x Nayong Pilipino x Parkfest PH

Our short coverage of the Doodle Art Enthusiasts x Nayong Pilipino project for their official opening event entitled ParkfestPh at the new Nayong Pilipino located beside the National Museum of the Philippines in Luneta, Manila last May 28-29, 2016. :)Kudos to all the artists who collaborated for this awesome piece for the group: Gelo Morales, Kenjay Reyes, Sarah Rejinah, Ang, James Robert Saddi, Dana Dela Paz Bembo, Doms Tinagan, Dote Santiago, William Fan and Regie Maglanque Boquecosa! #DAExNayongPilipino(BGM credits: Birds by Coldplay)

Doodle Art Enthusiastsさんの投稿 2016年6月3日(金)
Chosen artists will interpret the imagery of local provinces into an exceptional doodle art and express the love of our country through art by promoting the Philippines' beautiful heritages and creative culture. Doodle Fest 2017 promises to be a night filled with excitement and great fun, live band performances, scrumptious food offerings, and a lot more. Aside from these things to watch for, the event's merchandise booth will also be available to glam up the shopping experience for its audiences and guests alike.
DETAILS:
What: Doodle Fest 2017
When: December 1, 2017
Where: ASPACE Philippines, 110 Legazpi Street, Legazpi Village, Makati City
---
Written By: Patricia Antoinette M. Nacianceno
Image Source: Doodle Art Enthusiasts' Facebook page; Video from:  Doodle Art Enthusiasts' Facebook page