3rd Danish Film Fest at Shang to feature criticlly-acclaimed films
The richness of Denmark's cinema comes to Philippine screens this month at the 3rd Danish Film Festival, happening at the Shangri-La Plaza. Admission to this year's lineup of 11 feature films is free, so mark your calendars and be sure to visit the Shang Cineplex Cinema 4 from October 19 to October 22.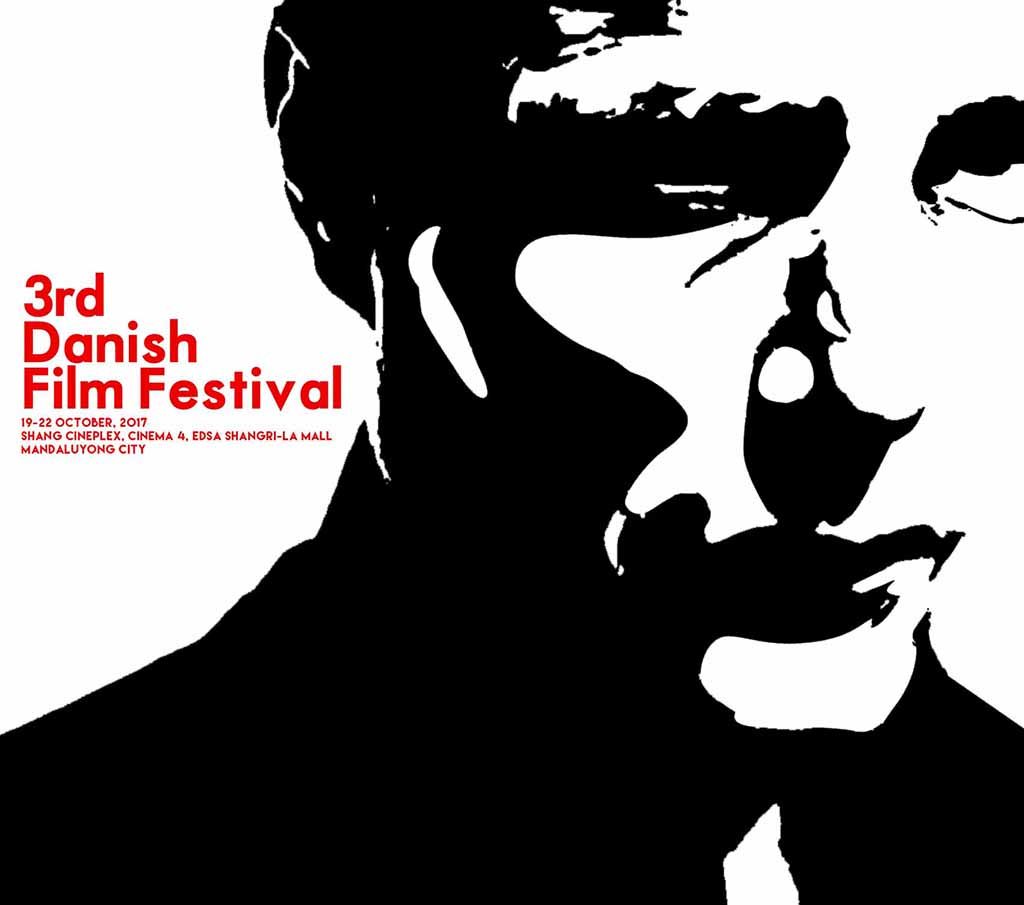 With less than 2 days to go before the start of the film festival, here's the list of films for you to choose from:
Academy Award-nominated After the Wedding (2005) stars critically acclaimed actor Mads Mikkelsen as a man devoted to helping street children.
Award-winning psychological drama White Night (2007) also forces its protagonist to deal with his past when a workaholic's life is changed following a horrific accident.
The Commune (2016) captures the spirit of community and is a tribute to dreamers and idealists alike.
Meanwhile, the dramedy Long Story Short (2015) follows a group of friends approaching mid-life as they struggle to redefine the perfect relationship and find true love.
Viewers are sure to enjoy Going to School (2015), based on the books by Anne Sofie Hammer where Villads often runs into trouble with the rules of the grown-ups around him, as well as Iqbal Farooq and the Secret Recipe (2015), the story of an imaginative boy who ends up creating a potent explosive that two criminals begin to hunt down.
The Sunfish (2014) follows the story of a 45-year-old third-generation fisherman. With new fishery policies pressuring the local fishermen, he turns to notorious ways of making ends meet.
Key House Mirror (2015) tells the story of a couple who have been married for over 50 years and now live together in a nursing home.
Set in the suburbs of Copenhagen, Northwest (2013) follows Casper as he struggles to provide for his family by stealing for the local gang.
In Fighter (2007), the protagonist doesn't want to enter a medical school like her parents expect her to. Instead, her passion for kung fu leads her to secretly start training at a professional, co-ed kung fu club.
Echo (2007) follows a police officer as he loses custody of his son in a divorce and desperately takes his son into hiding in a vacated summerhouse to spend one last holiday alone together.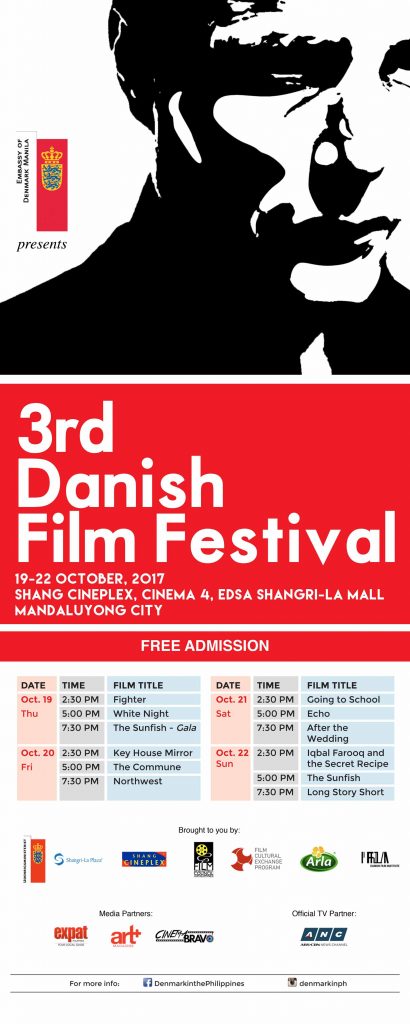 FULL SCHEDULE. Click on the photo to enlarge.
Catch these films at the 3rd Danish Film Festival, happening from October 19 to 22 at Shang Cineplex Cinema 4.
For inquiries, call 02-370-2500 loc. 597 or visit www.facebook.com/shangrilaplazaofficial. Follow the Shang on Instagram: @shangrilaplazaofficial.
---
This is a press release from Shangri-La Plaza. Minor edits were made by Philippine Primer editors.