IMPOSSIBLE: The World's Greatest Magic Show Hits Manila Soon!
Magicians and illusionists are blowing over Manila in a highly anticipated world-class magic show IMPOSSIBLE, which will happen on December 25 – January 3 at the Araneta Coliseum.
Brace yourselves.
Made possible by Wilbros Live, IMPOSSIBLE, dubbed as the world's greatest magic show, will bring to Manila six of the world's most mind-blowing magical acts in one show after a record-breaking second summer in London's West End.
The tour includes Magical Bones, the world's best hip-hop magician; Ali Cook, a daring escapologist, sleight of hand expert, stage illusionist and thought control performer; Chris Cox, award-winning mind reading specialist; Ben Hart, award-winning illusionist; Josephine Lee, the world's leading female illusionist; and Bello Nock, America's favorite comic Daredevil.
With death-defying stunts, outrageous technological trickery, grand stage illusions and unbelievable close-up magic, IMPOSSIBLE is expected to be the biggest and greatest magic show that has ever run on Earth.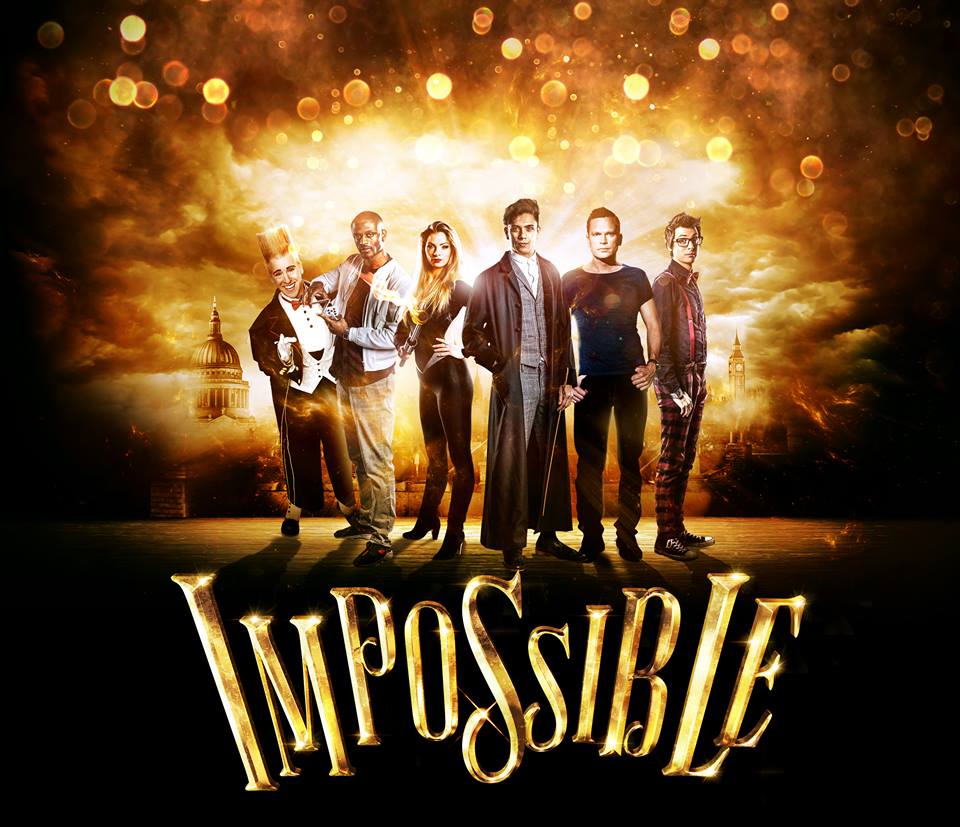 This group of magicians and illusionists will remove your doubts of the impossible.
Now tell us you're not getting Now You See Me goosebumps here!
Details:
What: IMPOSSIBLE
When: December 25, 2017 – January 3, 2018
Where: Araneta Coliseum, Cubao, Quezon City
Tickets: Php 150 – Php 1,800 via TicketNet (Tickets will be available starting October 7)
Contact numbers: 911-5555 / 374-9999
Facebook page: www.facebook.com/wilbroslive