Kawayanihan 2017: Camp Kawayan on September 23
In line with the celebration of World Bamboo Day 2017, ALC Foundation will have a bamboo planting trail on September 23, 6:00 am. A call to action to save mother earth and create awareness to everyone about how bamboo is just as important like any ordinary trees that we have. Entitled, Kawayanihan 2017: Camp Kawayan, this event is for everyone who would like to do a good deed to our nature and planet.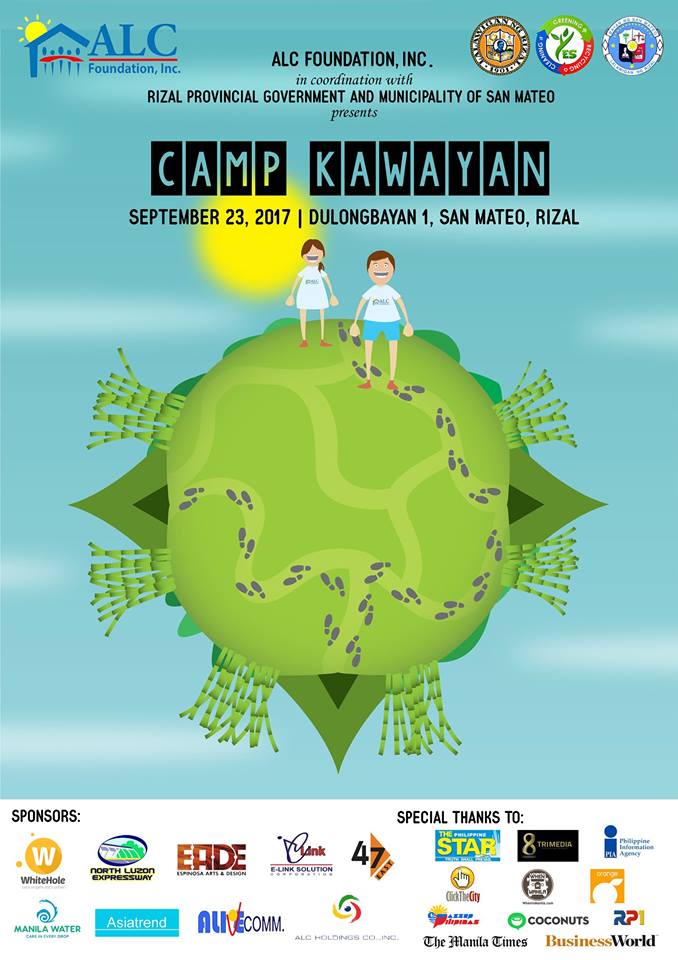 This half-day event envisions around 2,000 to 4,000 volunteers from Metro Manila and CALABARZON along the riverbanks of San Mateo, Rizal (starting from Dulongbayan 1) for a bamboo planting activity. Camp Kawayan aims to raise awareness about the benefits and potentials of bamboo while encouraging everyone to plant more. Growing bamboos aims to lessen the climate change mitigation in our country.
This is headed by ALC Foundation Inc., in coordination with the Rizal Provincial Government and the Municipality of San Mateo, Rizal. ALC Foundation, Inc. Everyone is invited to join and be a part of such event. Registration is at Php 300 (Inclusive of official event shirt, bamboo sapling, and certificate of participation). You can register now at bitly.com/KawayanihanRegForm. For more information about the event, visit ALC Foundation's Facebook page.