Attitude of the Mind at CCP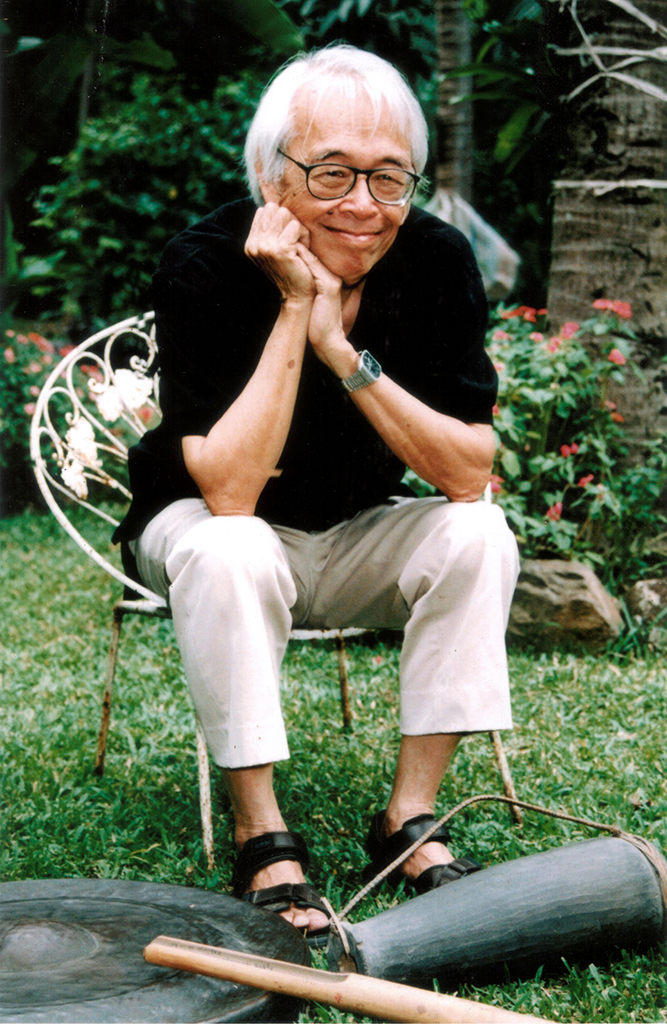 NATIONAL ARTIST FOR MUSIC JOSE MACEDA
Get to know National Artist for Music Jose Maceda on his 100th birthday as the Cultural Center of the Philippines (CCP) presents Attitude of the Mind from September 26 to December 3.
Attitude of the Mind is curated by Dayang Yraola, whose 'course of action,' is "to make available Maceda knowledge and materials to a different set of users – to people who are not sharing his same expertise, and to marvel where this could all bring us."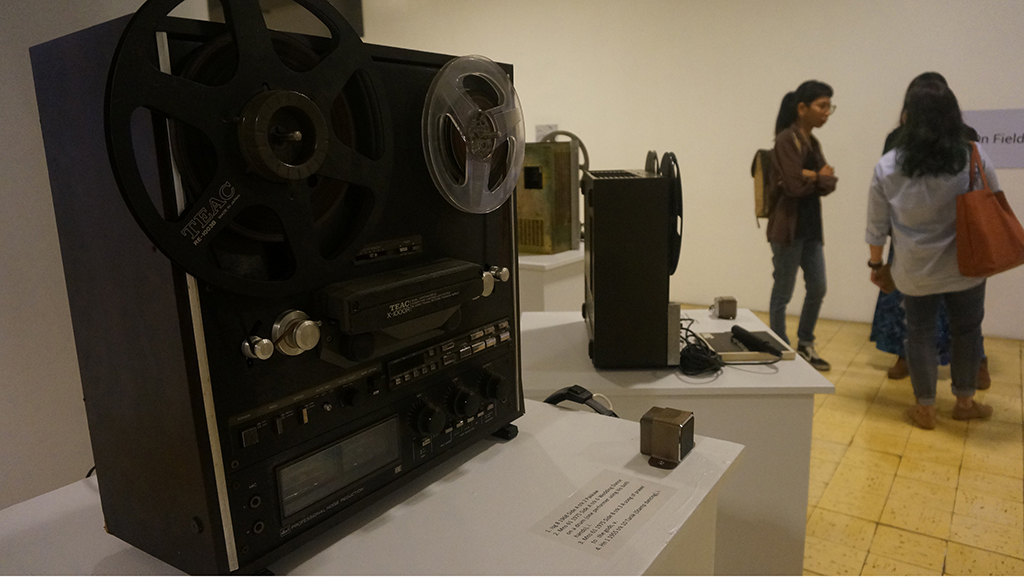 Audio recording machines displayed during the reading Maceda PRELUDE exhibit last February 2017
Curator Ricky Francisco will construct an archival installation that will introduce the life and works of Maceda. Artist Leo Abaya will create an audio-visual installation. Ringo Bunoan's installation art will reconstruct the aftermath of Maceda's Cassettes 100 performance at the CCP.
A robotic music installation, on the other hand, will be Tad Ermitaño's contribution. Experimental musicians Malek Lopez and Arvin Nogueras will create a digital rendition of Maceda's Accordeon and Mandolin, which has never premiered in any capacity until the exhibit. A composition analysis by will also be done by Prof. Chris Brown.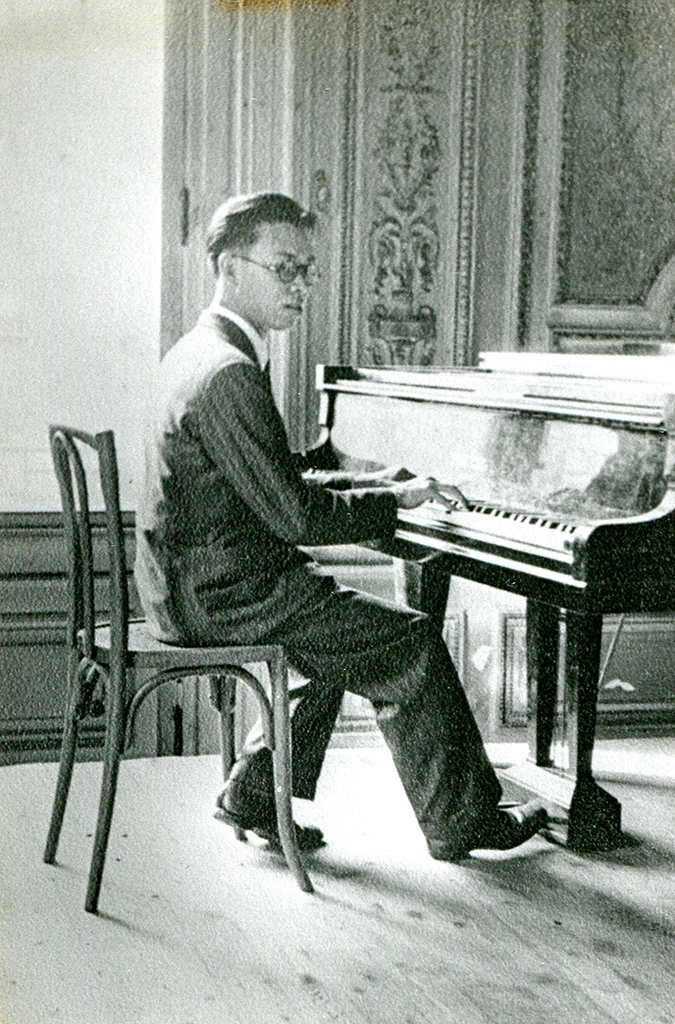 A young Jose Maceda playing the piano
José Montserrat Maceda, composer, artist, scholar, philosopher, and pedagogue, was born in Manila on January 31, 1917. Pursuing the career path early on as a concert pianist, Maceda trained under the renowned Franco-Swedish pianist Alfred Cortot in Paris in the 1930s. Later, however, he would turn away from western art music to become the country's first ethnomusicologist as well as a pioneering experimental composer.
A multi-awarded scholar and artist, among the honors and titles he received, was the conferment as National Artist for Music in 1998.
The exhibit will open at 4:30 pm on September 26 followed by the Cassettes 100 performance at the Main Theater Lobby at 6 pm. The exhibit runs until December 3, 2017. Attitude of the Mind may be viewed daily from Tuesday to Sunday, 10 am to 6 pm.  For more information, contact the CCP Visual Arts and Museum Division at 02-832-1125 loc. 1504/1505, 02-832-3702, and 0917-6033809. You can also email ccp.exhibits@gmail.com or visit www.culturalcenter.gov.ph.
Details:
What: Attitude of the Mind at CCP
When: September 26 – December 3, 2017; 10 am – 6 pm
Where: CCP Main Gallery, CCP Main Building, CCP Complex, Roxas Blvd., Pasay City
---
This is a press release from CCP. Minor edits were made by Philippine Primer editors.