100 Days of Secrets Exhibit at ASPACE Greenbelt
What does it mean to withhold a secret? Catch this exhibit to find out.

Check out Terence Eduarte's 100 Days of Secrets exhibit from September 10 to October 10 at ASPACE Greenbelt! See his 100 featured portraits made from the secrets of 100 strangers, where he seeks to become an "outlet to release repressed thoughts and feelings."
Through these 100 portraits, one can see an artful representation of secrets ranging from personal true to life experiences based on love, abuse, and other emotions. The exhibit is FREE of charge.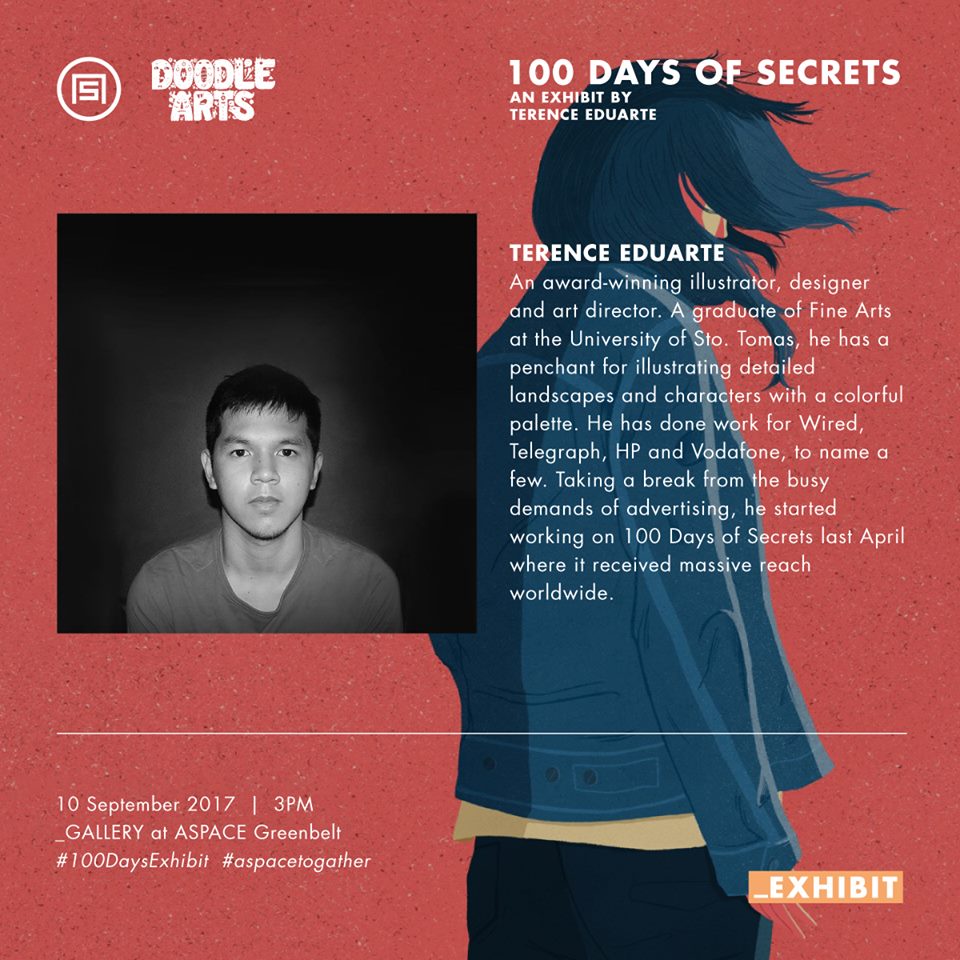 Terence Eduarte is an illustrator, designer, and art director in the Philippines. He is a Fine Arts graduate from the University of Sto. Tomas and this will be his first solo exhibit.
---
Images grabbed from ASPACE Philippines
DETAILS
What: 100 Days of Secrets Exhibit at ASPACE Greenbelt
When: September 10, 2017; 3:00 pm
Where: ASPACE Greenbelt, Legazpi St., Legazpi Village, Makati
Facebook page: https://www.facebook.com/events/1935190300035240/