Dinosaurs Around the World come alive at The Mind Museum!
To celebrate its 5th year with a roar, The Mind Museum, supported in part by Mastercard, is hosting another international traveling exhibition entitled Dinosaurs Around the World from September 1, 2017 to March 2, 2018.
Embark on a time travel and globetrotting expedition to discover this land before our time, together with your schoolmates, family, and friends! Dinosaurs Around the World, takes you on a tour of the Earth that was once very different from today – a time before the continents of today existed, and when lush landscapes covered Africa and beaches were found in Antarctica!
The advanced animatronics that will have these amazing beasts moving,along with an extensive collection of fossils and authentic casts, were created with immersive design elements in mind. All these are backed up by cutting-edge research from world-renowned paleontologists, for you to really experience the Age of Reptiles as it comes to life!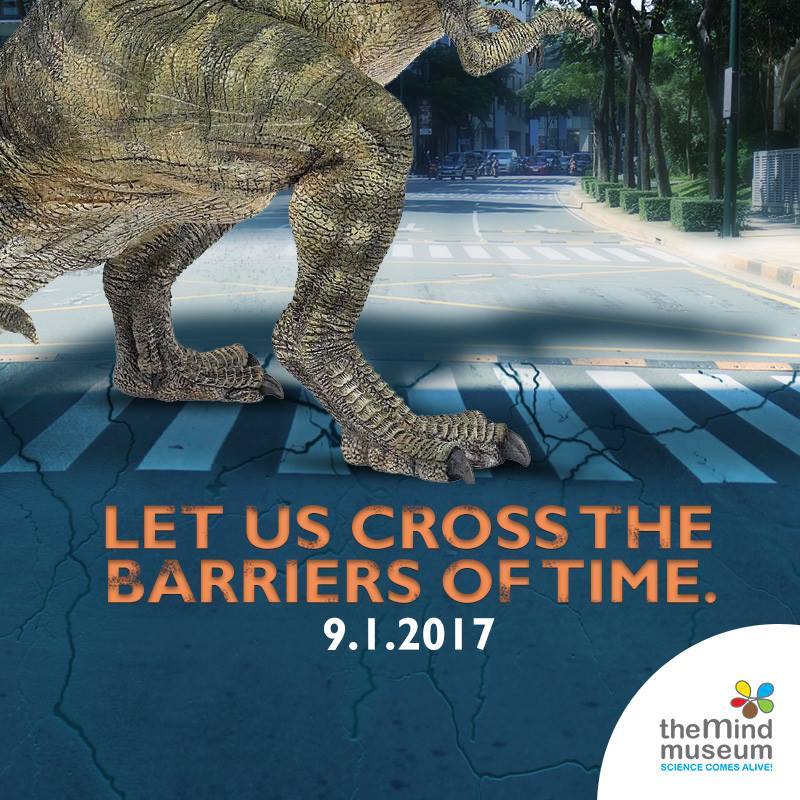 The Mind Museum chose Dinosaurs Around the World to give guests this unique chance to grab their prehistoric passport to Pangaea, back when the continents that we know of today were still connected, and discover the natural processes and events that scattered the dinosaurs and made them different from one another.In the exhibition, you will meet the mighty Tyrannosoraus Rex of North America, the swift Velociraptor of the Gobi Desert, the massive herbivore Amargasaurus of the tropical jungles of South America, and many more.
Curious to learn more? Drop by The Mind Museum's Dinosaurs Around the World exhibitfor you to experience history come to life, with an up close and personal encounter with grand moving dinosaurs.
---
DETAILS
What: Dinosaurs Around the World
When: September 1, 2017 to March 2, 2018.
Where: The Mind Museum, JY Campos Park, 3rd Ave., Bonifacio Global City, Taguig
Operating Hours: Tuesdays to Sundays, from 9:00 a.m. to 6:00 p.m. (closed Mondays)
Time Slots:
9 am – 10:30 am
10:30 am – 12 nn
12:00 nn – 1:30 pm
1:30 pm – 3:00 pm
3:00 pm – 4:30 pm
4:30 pm – 6:00 pm
Admission Fees
Dinosaurs Around the World Only- Php 300 (Adult/ Child)
Museum 3-hour Visit, PLUS – Php 825 (Adult)
Dinosaurs Around the World – Php 675 (Child/ Private School Student up to College)
Tickets are available at The Mind Museum's ticket booth, and online via www.themindmuseum.org.