Short + Sweet Theatre Festival Manila 2017
Short + Sweet Theatre Festival Manila's fourth Season is finally here! Expect it to be sweeter, and better! Block off all weekends between September 15, 2017 (Friday) and October 1, 2017 (Sunday) as they'll be bringing in more plays and different directors! Witness this event at the Power Mac Center Spotlight, Circuit Lane, Circuit Makati.
This will be the first time Short + Sweet Festival will be happening in the Philippines, as they've had it before in India, USA, and Australia. Get ready for the world's biggest little play festival, a global phenomenon is presented in Manila by OilLamp, Inc.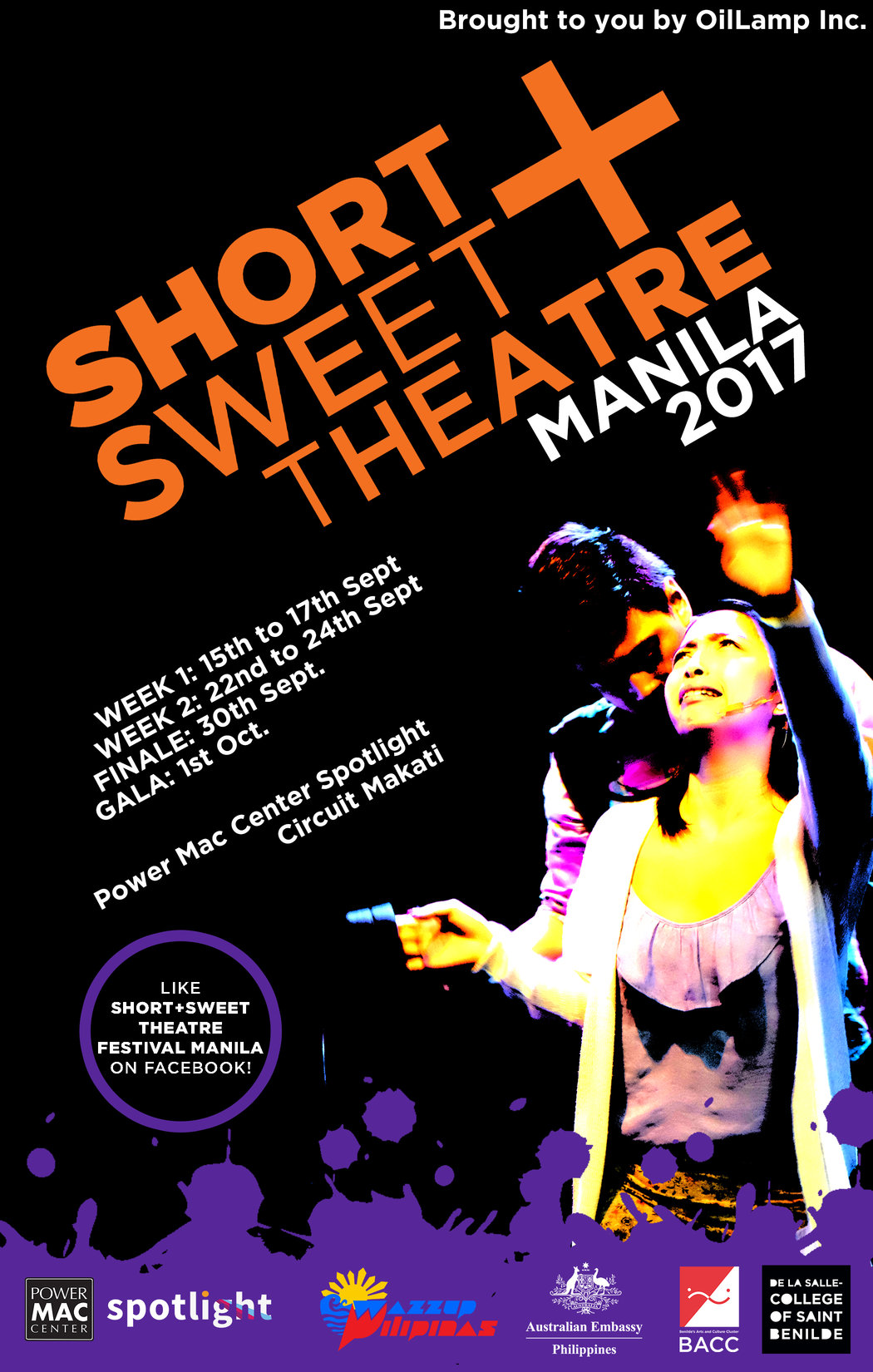 OilLamp, Inc. is inviting every individual and independent theatre groups across the Philippines and beyond to join this carnival of little plays in Manila. What are you waiting for? If you are interested and always wanted to act in stage play then this event is not to be missed!
The creative global phenomenon will showcase 10-minute plays throughout the first and second weekends. And the best little plays shall be selected to perform on October 1.  Anyone looking to indulge in art and culture should come and watch the individuals and independent theatre groups from across the Philippines and beyond to witness the carnival of little plays.
Spread and share the good news for more people can participate too. Check out their Facebook page for more updates and ticket purchasing inquiries.
Details:
What: Short + Sweet Theater Manila 2017
When: Sept. 15 to Oct. 1, 2017
Where: Power Mac Center Spotlight, Circuit Makati, Makati City