Ballet Philippines presents Edna Vida's 'The Nutcraker' on Dec. 1-10
Experience a timeless Christmas story as Ballet Philippines presents Edna Vida's The Nutcracker from December 1 – 10, 2017 at the CCP Main Theater.
A TIMELESS TALE. The Nutcracker has long been a staple in ballet companies across the globe./IMAGE Ballet Philippines
One of the most endearing stories that ballet companies take on every year is The Nutcracker. It's a classic Christmas story of how a young girl's favorite Christmas toy, The Nutcracker, comes to life and beats the evil Mouse King, breaking a curse cast upon him. The girl is then whisked away to the magical Land of Sweets.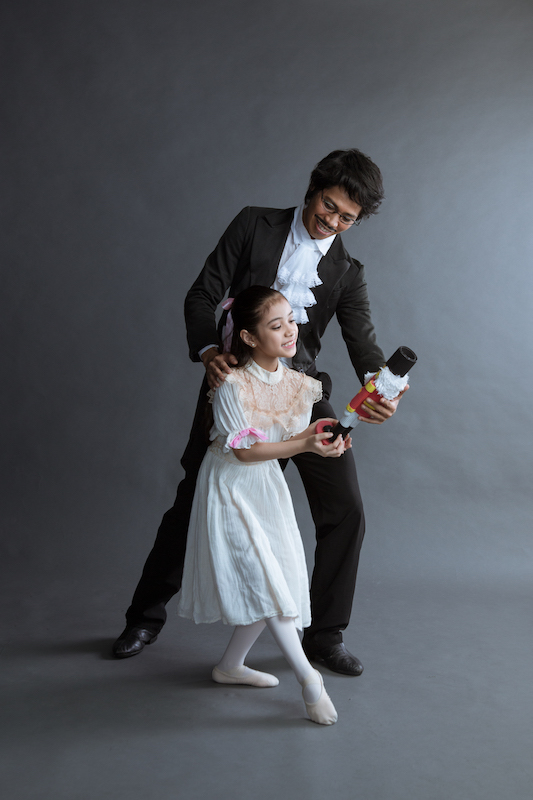 A RETELLING. Edna Vida's The Nutcracker might be different from what you've seen, but it tells the same story./IMAGE Chris Yuhico
Ballet Philippines' version, however, is slightly different. Set in the Philippines during the Spanish Colonial era, Edna Vida presents the timeless tale in a setting that's a bit more familiar to Filipinos and those who know Philippine history.
You'll see images of a Noche Buena, Rigodon de Honor, fireflies, bougainvilleas, and the things that should never disappear from any adaptation of The Nutcracker: toys and sweets.
With costume and set designs by National Artist for Theater and Design Salvador F. Bernal, it's one holiday treat you should not miss! Oh, and did we mention a live orchestra will be on hand during gala performances?
Catch Ballet Philippines perform Edna Vida's The Nutcracker every Friday, Saturday, and Sunday between December 1 and 10, 2017 at the CCP Main Theater, CCP Complex, Roxas Blvd., Pasay City.
Tickets start at Php 300 and are available via TicketWorld (price does not include TicketWorld's ticket fees), the CCP Box Office, and Ballet Philippines.
Details:
What:  Edna Vida's The Nutcracker
Where: CCP Main Theater, CCP Complex, Roxas Blvd., Pasay City
When: December 1 – 10, 2017 (Friday, Saturday, and Sunday only)
Tickets: Zone 1 – Php 1,500, Zone 2 – Php 1,200, Zone 3 – Php 1,000, Zone 4 – Php 600, Zone 5 – Php 500, Zone 6 – Php 300; Shows with Live Orchestra (December 1, 8 p.m. and December 2, 7 p.m.): Zone 1 – Php 3,000, Zone 2 – Php 2,500, Zone 3 – Php 1,500, Zone 4 – Php 600, Zone 5 – Php 500, Zone 6 – Php 300
Tickets are available via TicketWorld, the CCP Box Office (02-832-3704), and Ballet Philippines (02-551-1003 or 02-551-7919)