Philippine-Spanish Friendship Day on June 23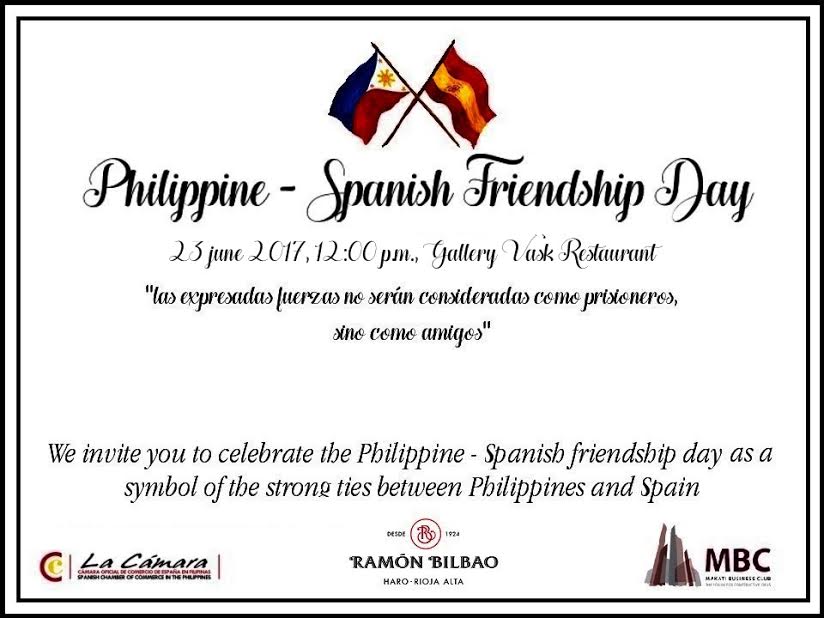 On June 23, 2017, The Spanish Chamber of Commerce in the Philippines will be hosting a business lunch with different Philippine and Spanish companies to celebrate Philippine-Spanish friendship day. This event will be held at Gallery Vask Restaurant in Bonifacio Global City, Taguig.
The celebration is for the strong ties between Philippines and Spain. Back then former-president, Emilio Aguinaldo issued an order declaring that the last Spanish soldiers who was in a church in Baler should be treated as friends, then given assistance to return to their country.
The program will start at 12 p.m. with His Excellency Luis Antonio Calvo, Spanish Ambassador to the Philippines as the speaker of the event.
Details:
What: Philippine-Spanish Friendship Day
Where: Gallery Vask Restaurant, Bonifacio Global City, Taguig
When: June 23, 2017, 12:00 pm