'Parada Ng Lechon' or Roasted Pig Parade in Balayan, Batangas
Get ready to experience an extraordinary parade called "Parada ng Lechon" or Roasted Pig Parade, which will be held at the province of Balayan in Batangas on June 24, Saturday.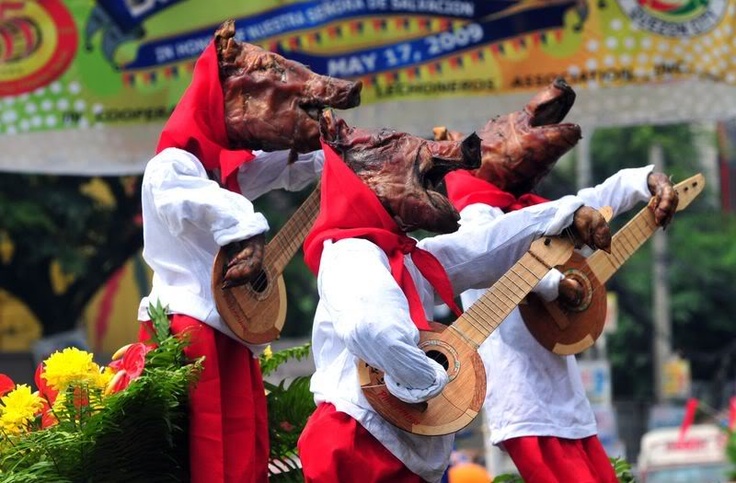 'Parada ng Lechon' in Balayan, Batangas /IMAGE www.pinterest.com
This annual festivity is done in commemoration of the baptism of Jesus Christ done by St. John the Baptist. To show the thanksgiving and veneration of their patron saint, resident and neighboring municipalities ready their lechon or the roasted pig for parade.
Lechon dressed as a woman getting groceries / IMAGE balayan.gov.ph
With lechon as the highlight of all occasions and festivities in the Philippines, so some make use of it and creatively dress them according to the theme of participating groups. Some lechons are dressed as a motorcycle driver, a student, a cook, basketball player, and even a beauty queen!
Before the parade starts, mass is being held at the Immaculate Concepcion church, then lechons are lined up to be blessed. Afterwards, fun starts as bystanders gets to do the water splash tradition, and take a piece of lechon during the parade. Make sure to bring your own water gun for extra fun, of course.
Non-stop eating and drinking, and various activities are being held after the parade which livens up the feast. So if you want to experience this exciting feast, head over at Balayan, Batangas on June 24th.
---
Source: balayan.gov.ph
Images grabbed from www.pinterest.com, balayan.gov.ph