Multi-award winning pianist Hiyas Hila Plays with the PPO
Multi-awarded Filipina pianist Hiyas A. Hila performs with the Philippine Philharmonic Orchestra under the baton of Maestro Yoshikazu Fukumura in a matinee concert on June 11, 2017 at 4:00 pm at the Cultural Center of the Philippines' Tanghalang Nicanor Abelardo (CCP Main Theater).
The program consists of Wolfgang Amadeus Mozart's works, including the Overture from the opera Cosi fan tutte and Symphony No. 41 in C major, K. 551 "Jupiter". Hiyas will render Mozart's Piano Concerto No.23 in A major (K.488).
About Hiyas Hila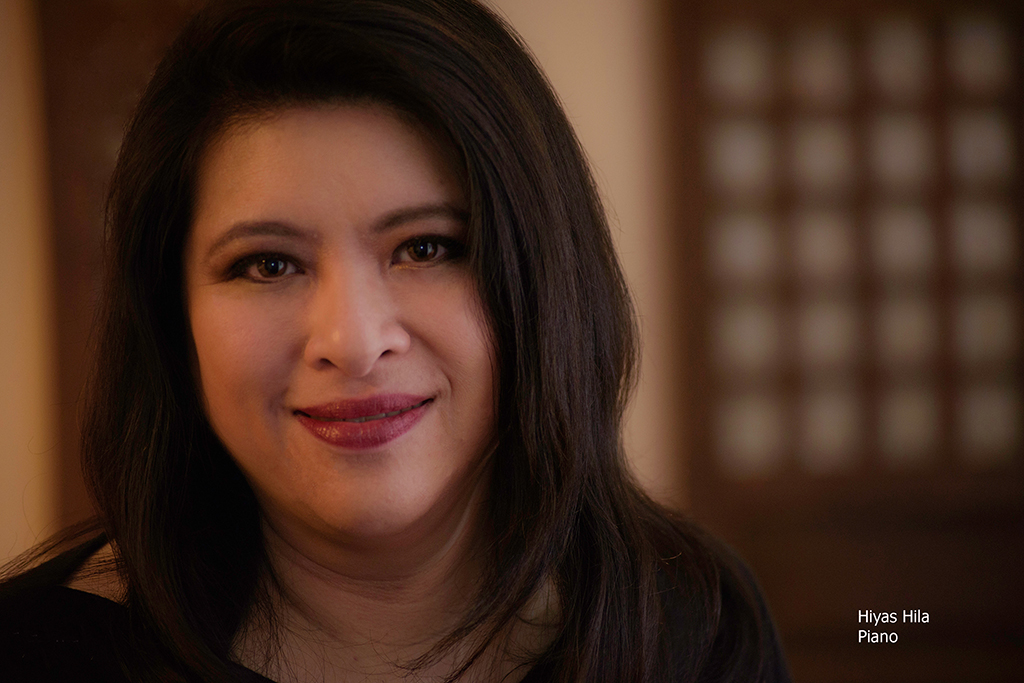 Hiyas Hila performs regularly as a solo, orchestral and chamber music artist. She has been featured in concerts in the United States, Spain and the Philippines. Her orchestral appearances include performances with the Manila Symphony Orchestra, University of Minnesota Symphony Orchestra, and the Metro Manila Concert Orchestra.
Hiyas earned her Doctor of Musical Arts degree in piano performance from the University Of Minnesota School Of Music, with Lydia Artymiw as her teacher, and her Bachelor and Master of Music degrees in piano performance, with Mack McCray as her mentor, from the San Francisco Conservatory of Music.
A graduate of the Philippine High School for the Arts (PHSA), she attended the University of the Philippines College of Music for two years, where she was a consistent university scholar before she moved to the United States.
Dr. Hila received several scholarships and fellowship awards such as the Sergei Barsukov Scholarship for Piano at the San Francisco Conservatory of Music and the Asian Cultural Council Fellowship Grant.
She has also earned top prizes in several piano competitions including the 2005 University of Minnesota Concerto Competition; the 2006 and 2007 Elinor Bell Piano Competitions in Minneapolis; and the 2006 Schubert Club Piano Competition (Graduate Division) in St. Paul, Minnesota.
In Manila, she won the 1995 Category B and 1992 Category A-2 NAMCYA piano competitions, the 1995 Piano Concerto Competitions sponsored by the Piano Teachers' Guild of the Philippines, the 1991 Lyric Piano Competition, and the 1991 Rosario Picazo Piano Competition.
Dr. Hila currently teaches piano, chamber music, and piano ensemble at the East Bay Center for the Performing Arts in Richmond, California and at Saint Brigid Catholic School in San Francisco, California. She previously taught applied piano and class piano at the University of Minnesota in Minneapolis.
Tickets are priced at P1,000, P800, P500 and P200. For inquiries, please contact the CCP Box Office at 02-832-3704 or 02-832-1125 local 1409.
Details:
What: PPO Concert with Hiyas Hila
When: June 11, 2017, 4:00 pm
Where: Tanghalang Nicanor Abelardo (CCP Main Theater), Cultural Center of the Philippines, Roxas Blvd., Pasay City
Tickets: P1,000, P800, P500, P200
---
This is a press release.