Kiddopreneur Summer 2017
Summer's not yet over! Another batch of kids is set to enjoy the Kiddopreneur Summer 2017, which will be held at Glorietta 2 Activity Center on July 22, 2017.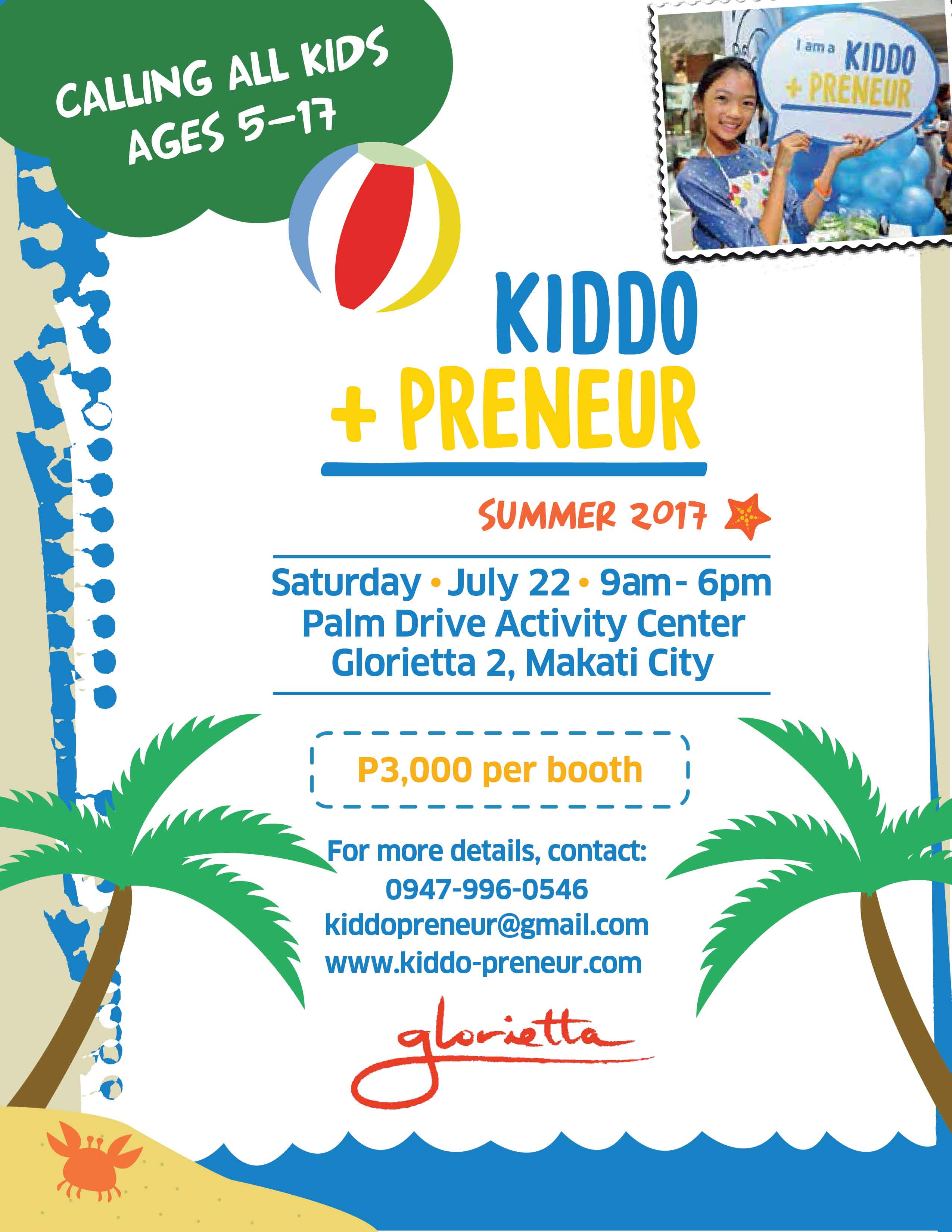 IMAGE/www.kiddo-preneur.com
As the saying goes, education and knowledge is teaching the kids to desire the right things. With the upcoming Kiddopreneur event, kids ages 5-17 will have a hands-on experience of starting a business, from interacting with customers to selling products in a safe and conducive mall environment. This is the perfect event to immerse the youth in entrepreneurship.
During the event, participants are encouraged to sell homegrown products then they also have the chance to take home awards such as Best Booth Design, Best Concept, Best Service, and Highest Sales! Kiddopreneurs get to go home with a bag full of experiences, and their profit from their business! So mark your calendars and let your kids experience this educational, yet fun event on July 22! See you there!
For participate, e-mail kiddopreneur@gmail.com or contact 0947-996-0546 for application forms and additional queries. Visit www.kiddo-preneur.com for more details.
Details:
What: Kiddopreneur Summer 2017
When: July 22, 2017
Where: Glorietta 2, Makati City
---
Source: www.kiddo-preneur.com