Celebrate the life and works of Nat'l Artist Nick Joaquín at CCP
Ever wanted to know more about the country's most distinguished Filipino writer who wrote his works in English? Then head for the Cultural Center of the Philippines (CCP) tomorrow, May 4 at 1:00 pm, to celebrate the 100th birthday of the one and only Nick Joaquín. Oh, and did we mention it was free?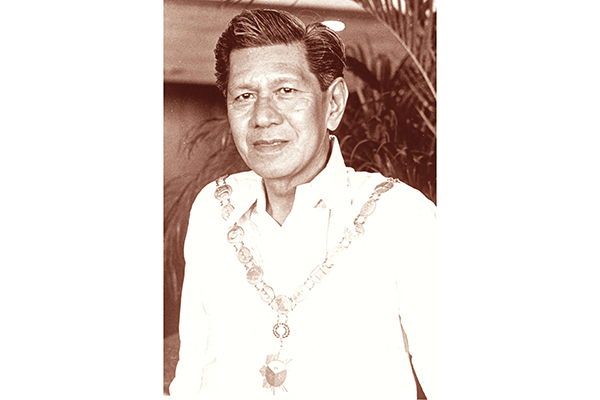 MOST DISTINGUISHED FILIPINO WRITER. His works may be in English, but his works talk more about the Philippines and Filipinos more.
Called "Nick Joaquín. He Lives.", the celebration will see the esteemed National Artist for Literature featured in a number of ways: from viewing a feature film about Nick Joaquín to interpretations of his works, expect to have as much of Nick Joaquín as you will be able to handle.
Events to commemorate the National Artist will include the following:
A screening of Sari Dalena's film Dahling Nick at the CCP Tanghalang Manuel Conde (Dream Theater) at 1:00pm
An opening ceremony of the celebration at the Tanghalang Aurelio Tolentino (Little Theater) at 4:15pm highlighted by the following:

A dance performance entitled Amada by Ballet Philippines
Poetry reading by writer Pete Lacaba
A theatrical presentation of an excerpt of Nick Joaquín's How Love Came to Juan Tamad, and
The unveiling of Nick Joaquín's Portrait and Commemorative Stamp Design

Aparador ni Quijano de Manila, an exhibition featuring personal items and portraits of the said National Artist, will open at 5:30pm at the Pasilyong Victorio Edades.
Small Beer, an informal discussion about Nick Joaquín's life and works, will follow at the Atrium and 4th Floor Hallway at 6:00pm.

Small Beer will also include the launching of The Woman Who Had Two Navels and Tales of the Tropical Gothic, published by Penguin Random House.

The Nick Joaquín Book Fair, led by Anvil Publishing and National Book Store, will be held at the CCP Little Theater Lobby and 4th Floor Hallway.
Nick Joaquín was named National Artist of the Philippines in the field of literature in 1976, the highest recognition given by the state for an artist in the country. He was regarded by many as the most distinguished Filipino writer in English writing so variedly and so well about so many aspects of the Filipino.
Some of his biggest works include "The Woman Who Had Two Navels," "A Portrait of the Artist as Filipino," "Manila, My Manila: A History for the Young," "The Ballad of the Five Battles," "Rizal in Saga," "Almanac for Manileños," and "Cave and Shadows."
Aside from his handling of language, National Artist for Literature Bienvenido Lumbera writes that Nick Joaquin's significance in Philippine literature involves his exploration of the Philippine colonial past under Spain and his probing into the psychology of social changes as seen by the young, shown in some of his stories including "Doña Jeronima," "Candido's Apocalypse," and "The Order of Melchizedek."
He also enriched the English language with critics coining "Joaquinesque" to describe his baroque Spanish-flavored English and through his reinventions of English based on Filipinisms. He wrote plays, novels, poems, short stories, and essays including reportage and journalism. As a journalist, Nick Joaquin used the pseudonym Quijano de Manila.
Nick Joaquín passed away on April 29, 2004.
For inquiries, contact the CCP Intertextual Division at 02-832-1125 loc. 1707, 0919-3175708, or ccpintertextualdivision@gmail.com.
Details:
Nick Joaquín. He Lives.
May 4, 2017; 1:00 pm onwards
Various venues at CCP Complex, Roxas Blvd., Pasay City
Free of charge
---
This is a press release from the CCP Intertextual Division edited for posting.