Coffee Beyond Warmth: The Giving Caravan
Who knew that coffee has potential to do more than just invigorate or warm our day? Henry & Sons sure did and they believe that it can help welcome a sense of meaning in our day-to-day lives… and so much more.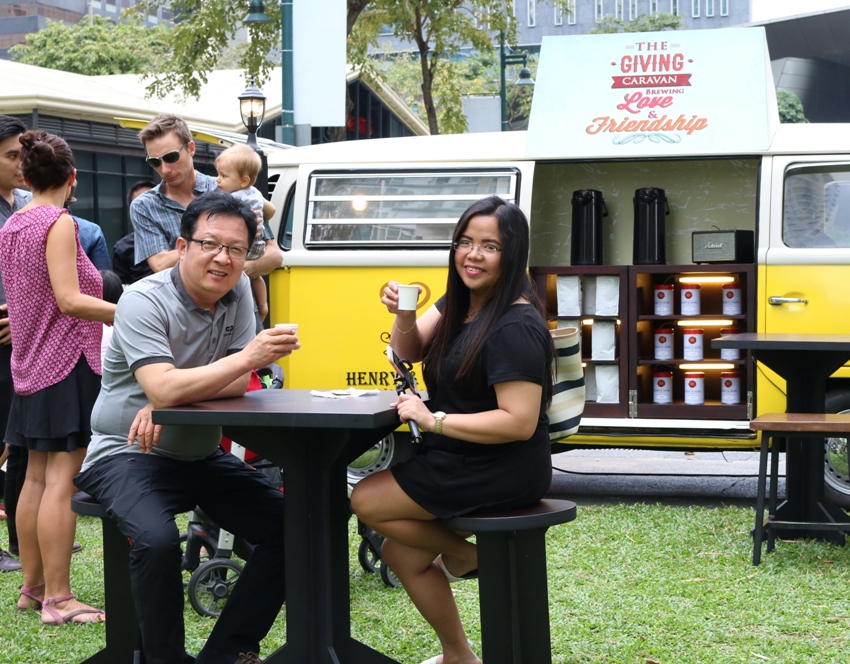 Coffee solutions provider Henry & Sons, together with the Foundation for Sustainable Coffee Excellence (FSCE), have launched a new social enterprise called TGC, which are platforms crafted to "bring an outpouring love, delight people with the gift of indulgence, the kind that sends out ripples of kindness through support of the foundation's heartfelt initiatives."
The Giving Caravan, one of the platforms, is a roving vintage Volkswagen café that started giving free cups of coffee in the street of BGC early this year. The Caravan is where people sample Henry & Sons' Bloom Coffee range, a series of specialty coffee crafted with the intent of funding programs that will make coffee famers' loves easier. The two other platforms of TGC are The Giving Café and The Giving Cart which will be launched later this year.
Each Bloom Coffee benefits a specific FSCE project: The Giving Well is for giving farming communities atmospheric water generators that give them access to clean and potable water; Beans for Little Ones help provide mosquito nets and vaccines for basic health care of the farmer's children; Cup to Seed helps fund livelihood programs in between harvests; Coffee for Great Minds is for giving out educational assistance to those in need; and lastly, Beans within Reach help launch activities that connect farmers to local and global buyers.
Catch The Giving Caravan as it does its rounds and stops over a city near you.
April 22, Saturday, 1:00 pm–6:00 pm, De Jesus Oval, BGC
April 23, Sunday, 1:00 pm–6:00 pm, Burgos Circle, BGC
April 29, Saturday, 1:00 pm–6:00 pm, De Jesus Oval, BGC
April 30, Sunday, 1:00 pm–6:00 pm, Burgos Circle, BGC