Red Bull Doodle Art 2017 in the Philippines
Be ready with your pen and paper, because Red Bull Doodle Art is returning to the Philippines!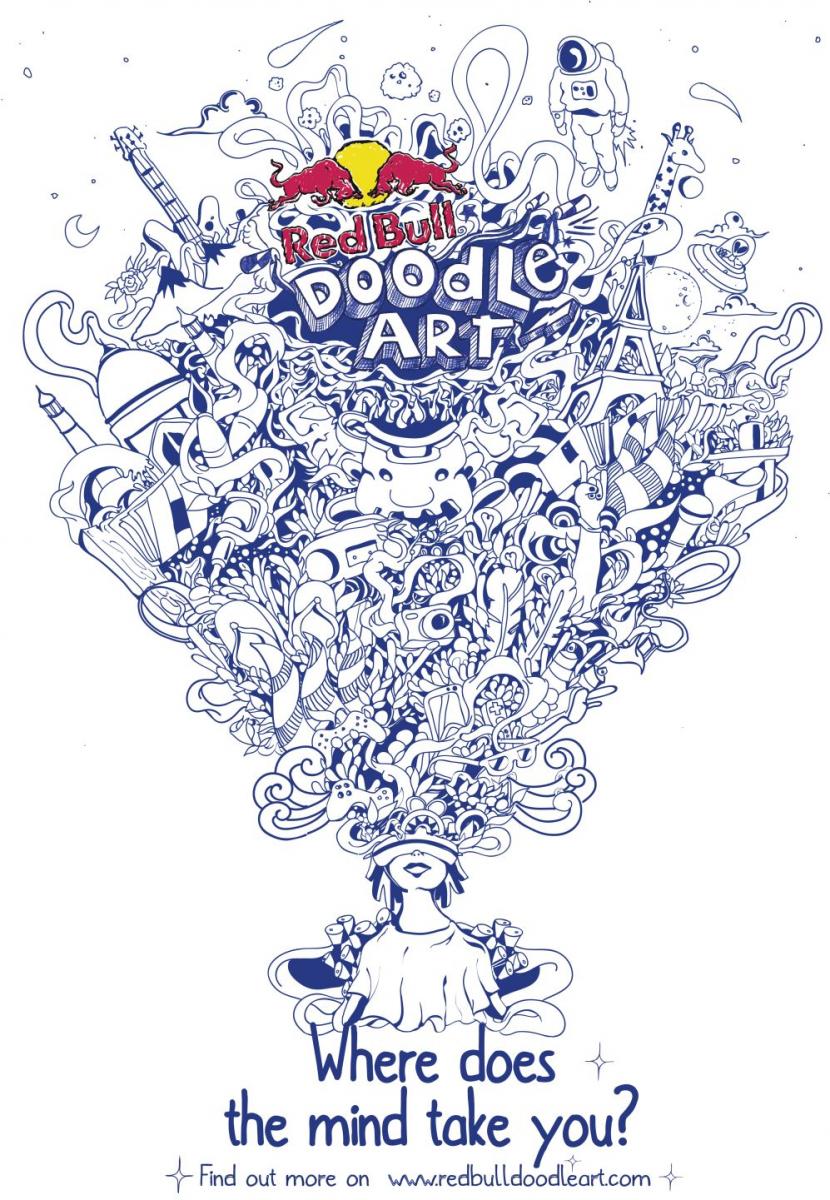 Doodling is a universal habit that unites students and cultures all across the globe. Red Bull Doodle Art brings together more than 50 thousand students from over 1000 universities in more than 40 countries who will showcase their own doodle art. This event provides students with the platform to translate their imagination into art. There are no rules and no restrictions: it's a complete freedom of expression!
Doodle Art 2017
The third global edition of Red Bull Doodle Art will have an exciting finale: a 3D virtual reality experience! All national winners will get the unique opportunity to compete in the Global Final in an exciting location, where they will be coached to create their final piece of art in 3D.
The final masterpieces will be exhibited at a Global Virtual Gallery, where art lovers around the world can experience their doodles in virtual reality!
To participate, students need to sign up at www.redbulldoodleart.com and upload their artwork, where it will be featured in an online gallery. All contestants must have a valid passport on stand-by.
Local applications will run from April 17-29, 2017. Online voting will decide the top 20 finalists, whose work will be displayed at the Philippine Finals on May 06, 2017 at Kapwa Studios in Poblacion, Makati City, where a winner will be selected.
For more information, participating countries and how to submit your artwork, visit www.redbulldoodleart.com.
Details: 
What: Red Bull Doodle Art
When: April 17-29, 2017 (Applications); May 6, 2017 (Finals)
Where: Kapwa Studios in Poblacion, Makati
Tickets: TBA