Isuzu Truck Fest 2017
The much-awaited truck fest event of the year is finally here!
For its annual truck fest, Isuzu Philippines is back again to showcase its range of trucks for the Isuzu Truck Fest 2017 from April 20 to 23, 2017 at the SMX Convention Center, Manila.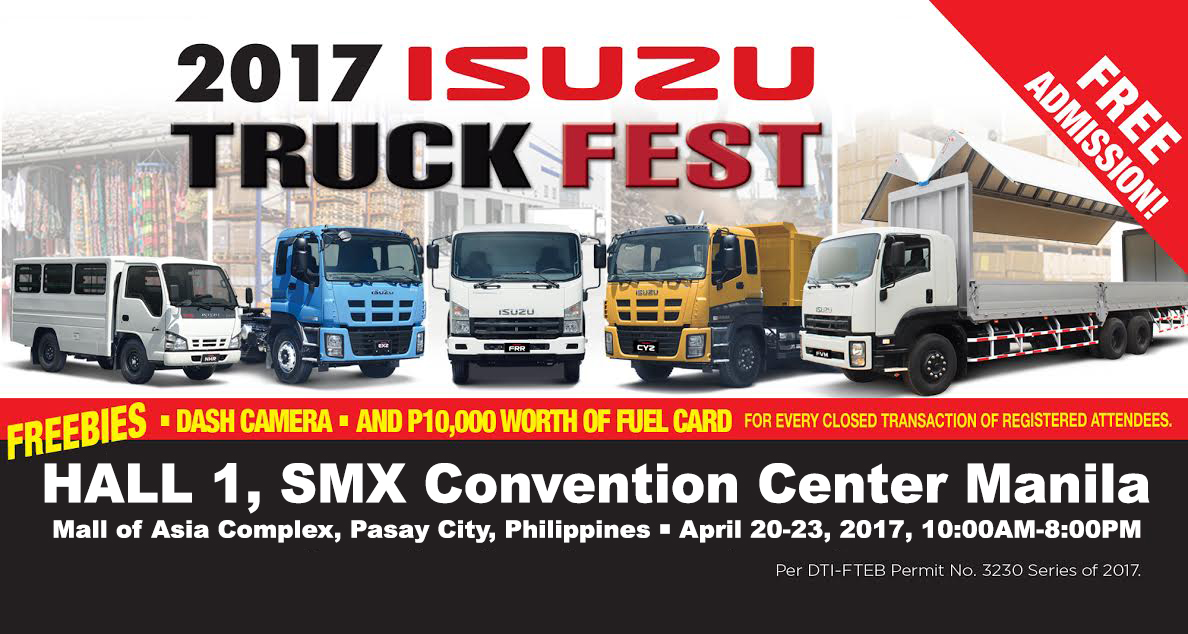 See Isuzu's vehicle line-up in this one of a kind event, where you can see commercial vehicles including medium, light, and heavy-duty trucks that you may need! Also, have the chance to buy their bestselling vehicles which best fit your business needs. Whether you need trucks for moving goods or if you're in the trucking industry, this event is definitely for you!
Join the truck fest 2017 this April!
Get the chance to win freebies such as dash cameras and P10,000 worth of fuel card for every closed transaction of registered attendees! Also, meet Isuzu professionals who will be there to guide you in your purchases and for any vehicle inquiries.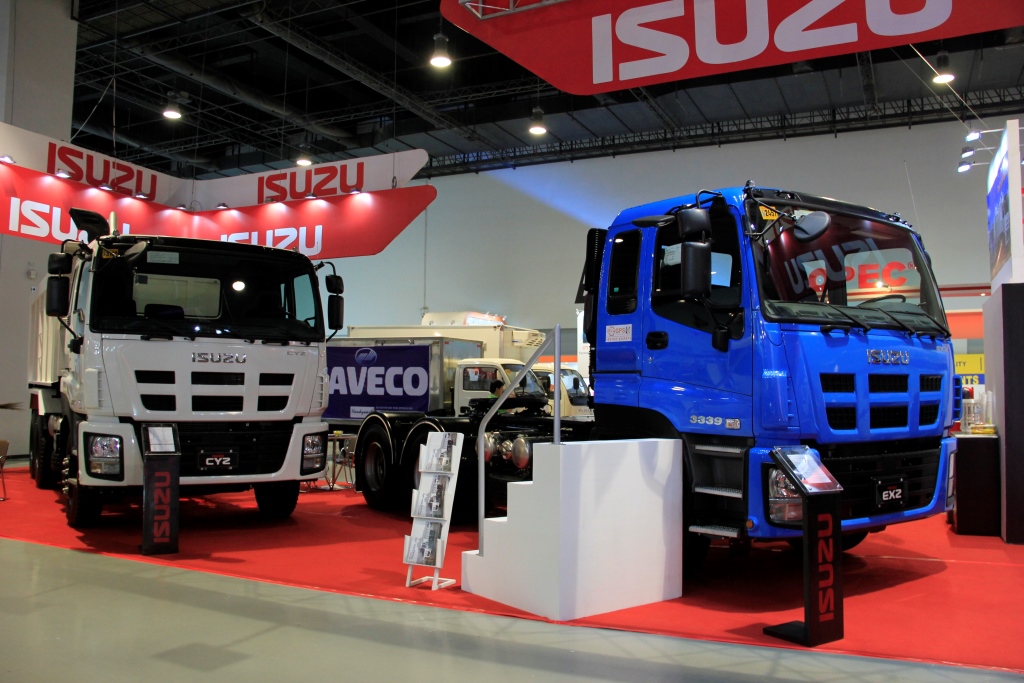 Trucks from last year's Isuzu Truck Fest
See you in this much-awaited Truck Fest of the year! Admission is FREE. For more information, see the details below.
*Images grabbed from Isuzu Philippines' website
DETAILS
What: Isuzu Truck Fest 2017
When: April 20 to 23, 2017; 10:00 am to 8:00 pm
Where: Hall 1, SMX Convention Center, Mall of Asia Complex, Pasay City, Manila
Facebook page: https://www.facebook.com/isuzuphilippines/
Website: http://www.isuzuphil.com
FREE ADMISSION