Manila Mini Maker Faire at The Mind Museum
The Manila Mini Maker Faire is happening sooner than we expected and it's inviting everyone – from scientists to artists to the curious lot – for the "Greatest Show (and Tell) on Earth." Coming to The Mind Museum in BGC on June 10 and 11, this event will be a great venue for "makers" to present and showcase their hobbies, experiments, and projects.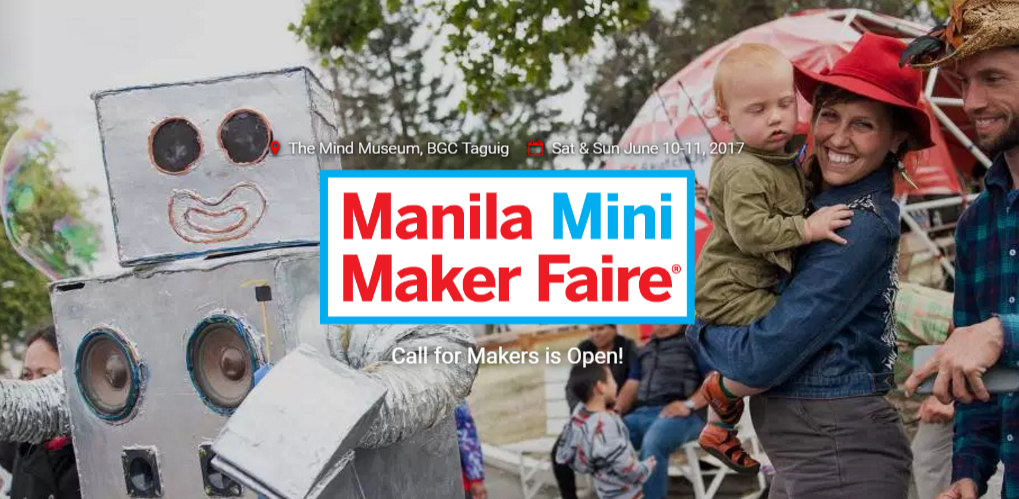 Image screengrabbed from Manila Maker Faire's website.
The Faire is currently looking for makers who would like to have their works and pieces exhibited and shown in the event. They're open for individual, groups, and organizations of makers who are into one of the topics they're looking for including: Science, Robotics, Wood Working Projects, Textile Arts and Crafts, Sustainability and Green Tech, Music Performances, and more.
The Maker Faire is a family-friendly festival which started in California in 2006. It's the perfect avenue for tech enthusiasts, crafters, educators, artists, and students of all ages to interact and share what they know and what they have already learned. Since its first year, the Maker Faire has been brought to cities all over the world, including Tokyo, Rome, Shenzhen, Oslo, and Detroit.
For more information regarding the application for makers, schedules, and more, you may visit Manila Maker Faire's official website.
Details:
What: Manila Mini Maker Faire
When: June 10-11
Where: The Mind Museum, BGC, Taguig
Tickets: TBA