Summer in the Street: Glamping in the City
From March to May, 2017, Bonifacio High Street (BHS) will be turning into a street of fun and revelry with "Summer on the Street." During these days, people get to enjoy everything and anything that would fit their interest – may it be art, fitness, music, food, and the outdoors.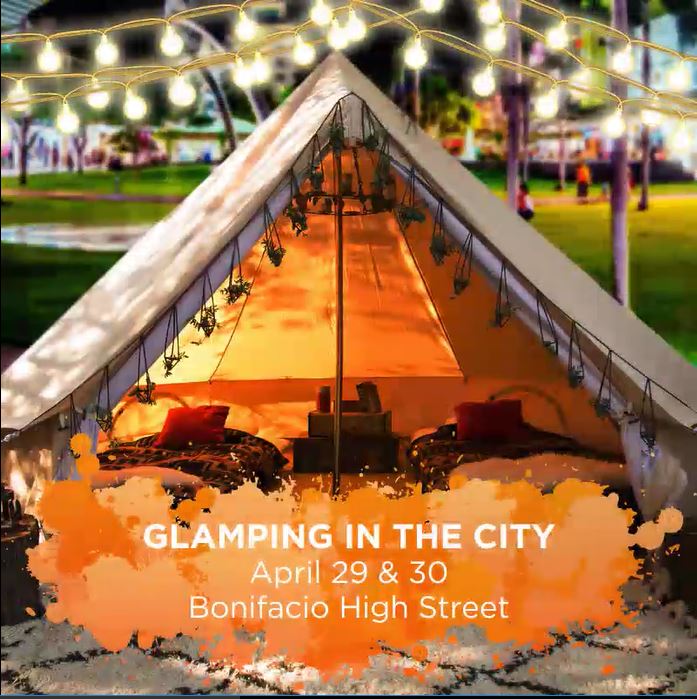 Those who have always loved the great outdoors would sure to have already heard of "glamping," a word which is a fusion of glamour and camping. If you're the kind who always wanted to go glamping without the hassle of going out of the city, worry not as Summer on the Street has the answer for that – Glamping in the City.
Happening on April 29 to 30, the BHS Park will turn into a huge campsite with tents pitched all around. Glampers also get to enjoy Survivor-type challenges, workshops, boodle fights, s'mores making, and more activities for the family and for groups of friends.
Some of the other activities happening during Summer on the Street are the following: Walkway: Stations of the Cross, Fitstreet, It's All Geek to Me, and the Summer Ender Treat.
For more information, you may visit Bonifacio High Street's Facebook page.
Details:
What: Glamping in the City
When: April 29 to 30, 2017
Where: Bonifacio High Street Park