Yokohama Football Cup on May 20 & 21 at McKinley Hill Stadium
Yokohama Tire, the main sponsor of the British Premier League's powerful "CHELSEA Football Club," will host an amateur tournament cup in the Philippines on May 20-21, 2-17 at the McKinley Hill Stadium in Taguig City.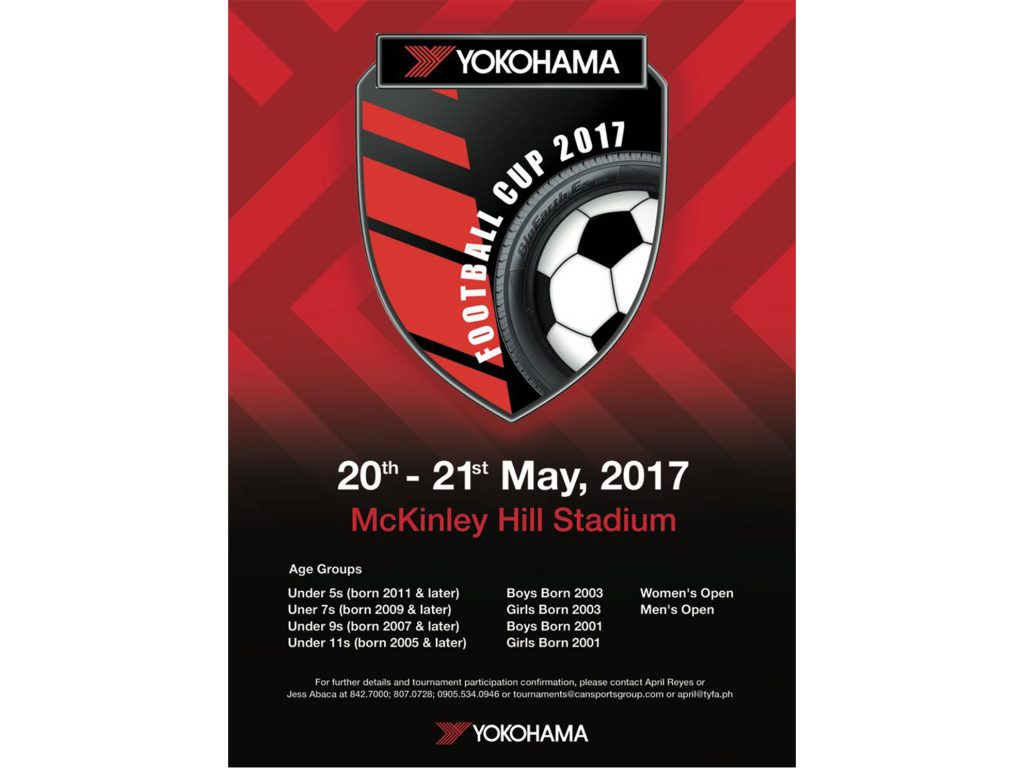 The "Yokohama Football Cup" will feature Women's Open and Men's Open categories. Age groups include boys and girls born on 2003 and 2001.
Younger groups can also play with ages under 5 years old (born 2011 & later), under 7 years old (born 2009 & later), under 9 years old (born 2007 & later), and under 11 years old (born 2005 & later).
For further details and tournament participation confirmation, please contact April Reyes or Jess Abaca at 02-842-7000, 02-807-0728, 0905-534-0946 or email tournaments@cansportgroup.com or april@tyfa.ph.
Details:

What: Yokohama Football Cup
When: May 20-21, 2017
Where: McKinley Hill Stadium, Taguig City
Contact Number: 02-842-7000, 02-807-0728, 0905-534-0946
Email: tournaments@cansportgroup.com or april@tyfa.ph