Kenny G live in Manila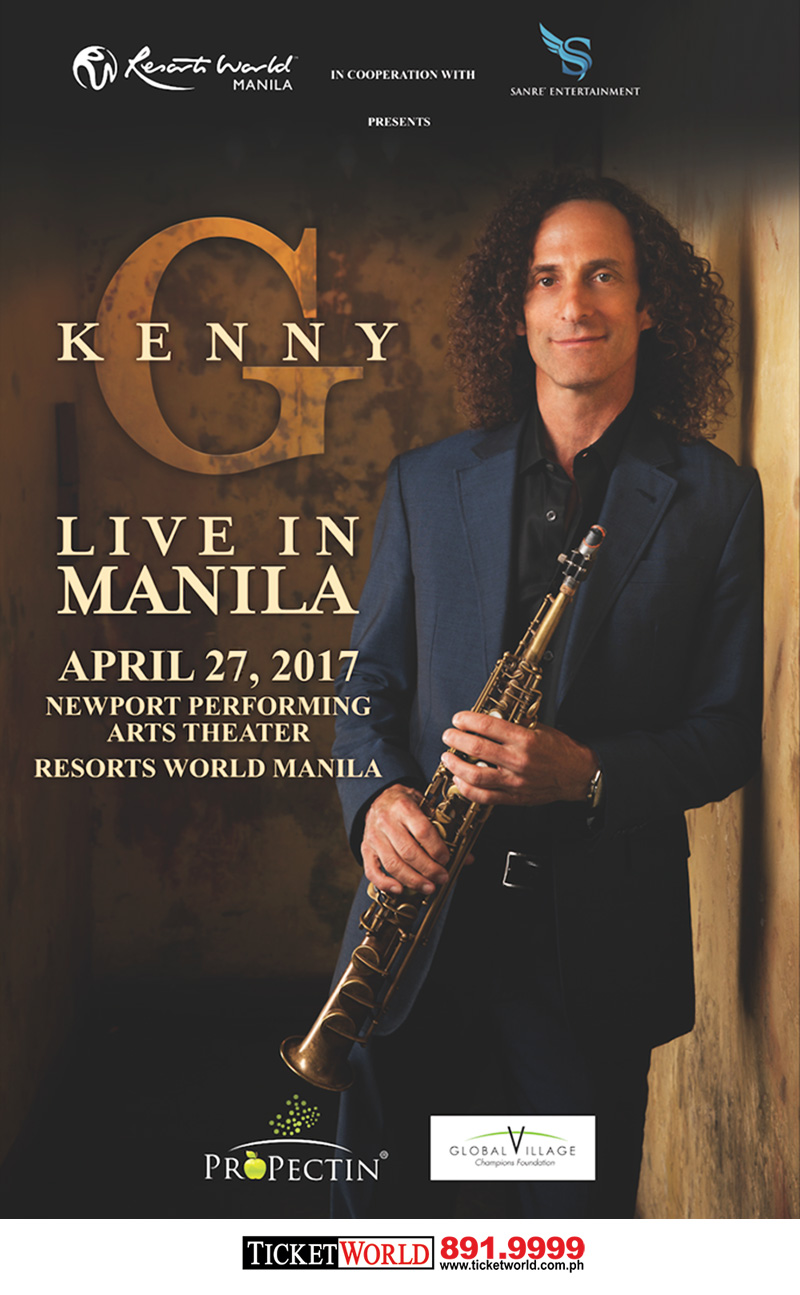 Image grabbed from Ticketworld
The legendary American saxophonist, Kenny G is returning to Manila to swoon Filipino fans on April 27, 2017, at the Newport Performing Arts, Resorts World Manila.
Dubbed as the biggest-selling instrumental musician of this era, Kenny G is all set to showcase his impeccable musicality for a one-night concert next month.
Kenny G had produced a global sales of over 75 million albums, and earned a place in the Guinness Book World of Records for playing the longest note ever recorded on a saxophone. He had also worked in several on several film soundtracks, including "Dying Young" and "The Bodyguard". His sixth studio album "Breathless" released in 1992 became the bestselling instrumental album ever, with over 15 million copies sold worldwide.
So, get ready for an intimate night of sultry and sexy music from the one and only Kenny G!
Event details:
What: Kenny G LIVE in Manila
When: April 27, 2017
Where: Newport Performing Arts, Resorts World Manila
Tickets are available at Ticketworld
Ticket prices:
RESERVED SEATING
₱8,500
Price Zone 1
SVIP
₱6,500
Price Zone 2
VIP
₱4,500
Price Zone 3
GOLD
₱3,000
Price Zone 4
SILVER
₱2,000
Price Zone 5
BRONZE
Source: Ticketworld