Woof Walk 2017
This March 11, take your furry friends to an enjoyable walk and join Woof Walk 2017 happening at the Freedom Park, University of the Philippines, Los Banos, Laguna.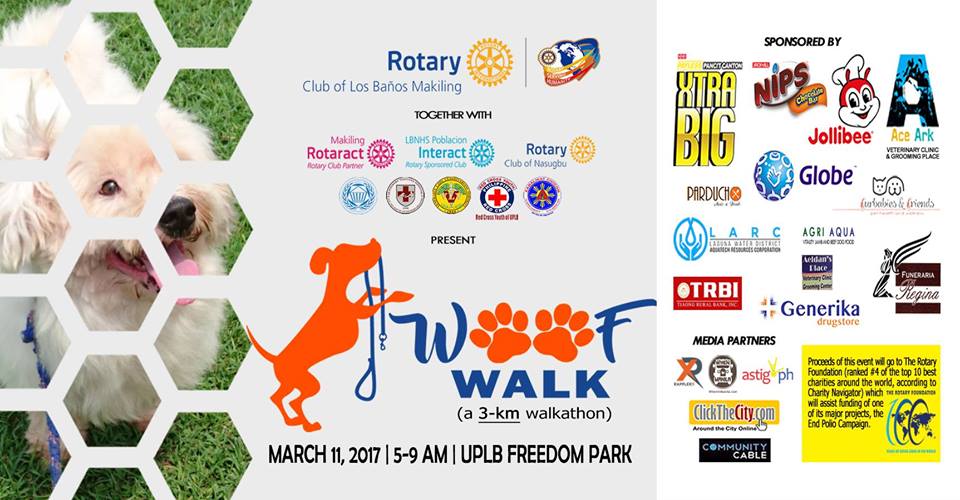 Woof Walk is a 3-km walkathon which aims to promote stronger bonding relationships between owners and their dogs, and also to form lasting friendships among dog lovers within and outside the community of Los Baños. Proceeds of the fundraising event will go to The Rotary Foundation which will assist funding of End Polio Campaigns, Community Projects, Scholarship Grants, etc.
Registration is still ongoing, just click the link here: register! There will be special prizes to be given away plus, a very special guest will be coming.
Registration Details:
PHP400 – 1 Walker + 1 friendly dog
PHP300 – 1 Walker
Event Details
What: Woof Walk 2017
When: Saturday, March 11 at 5:00 AM – 9:00 AM
Where: Freedom Park, University of the Philippines Los Banos, 4030 Los Baños, Laguna
Source: woofwalk2017, RCLBMak