Witness the country's finest marching bands at IHUDYAT! 2017
A festival of the finest Philippine marching bands dubbed as IHUDYAT! 2017 will be held on Saturday, March 25, 2017, 4:00 pm, at the UP Diliman Amphitheater. The festival highlights the participation of elite bands of the Philippine Air Force, Philippine Army, Philippine Coast Guard, Philippine Marines (Navy Fleet), The Citizens' Brigade Band of Dasmariñas, Cavite and the Imus Youth Symphonic Band.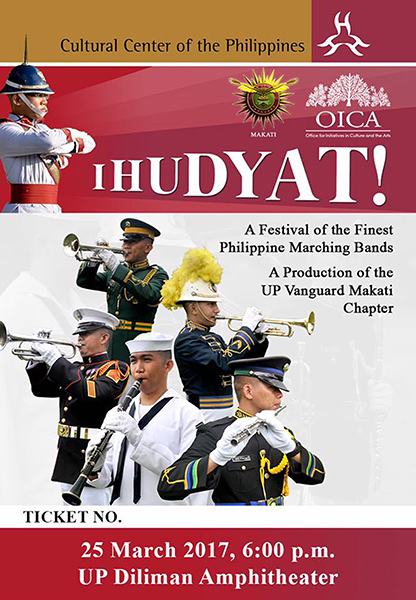 IHUDYAT! 2017 includes works of National Artists for Music Col. Antonino Buenaventura and Maestro Lucio San Pedro, who made significant contributions to what Philippine marching band music is today.  Buenaventura's popular folksong "Pandango sa Ilaw" and San Pedro's masterpiece "Lahing Kayumanggi" are some of the pieces that will be performed.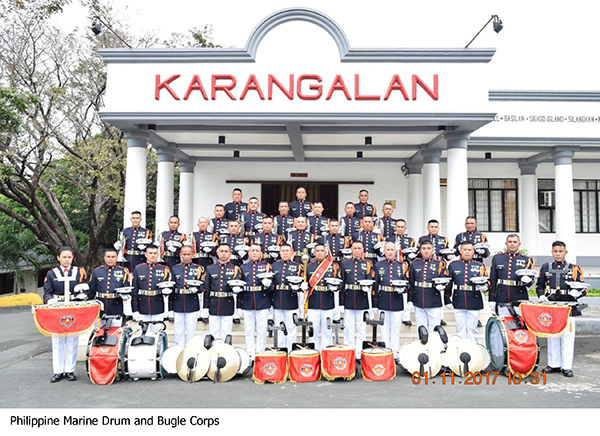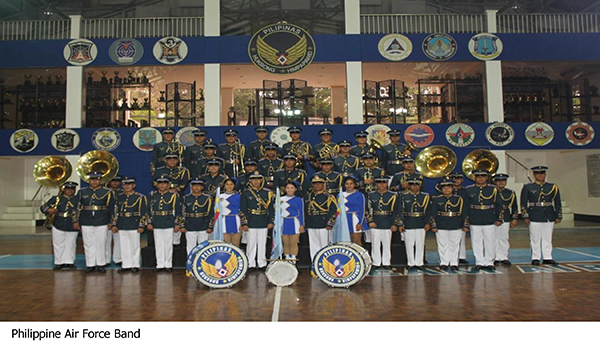 The festival also aims to further elevate a kind of music that has become a huge part of Filipino life and culture. Owing to its Hispano-Catholic heritage, the Philippines is popular today as a country of "fiestas".  Filipinos are known to be people who celebrate life and salvation almost the whole year round. In honor of their Savior or patron saints, they welcome friends and strangers alike into their homes to savor their finest delights, while an interminable procession of beautiful and bountiful blessings are paraded in the streets.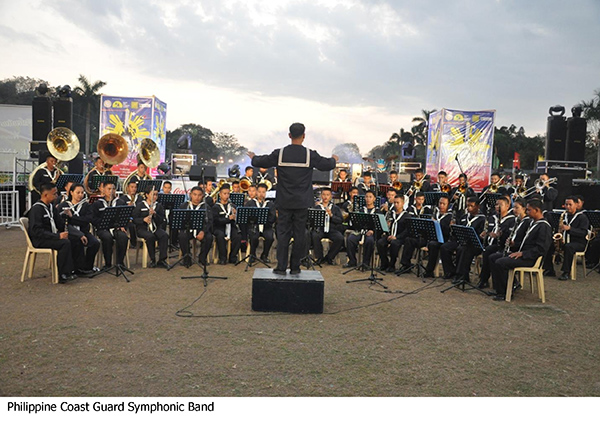 Street marching band music, especially in the provinces, is evident in baptismal rites, birthday parties, sporting events, graduations, funerals, and practically every event celebrating life. Community organized bands show how interconnected, well governed, and organized its people are. Bands have been a source of pride and have somehow saved many a Filipino youth away from societal menaces such as drugs.
With IHUDYAT! 2017, the country celebrates the significance of street marching band music in Filipino culture, and acclaims the many wonderful ways it has  enriched Filipino society and humanity.
For more questions, please contact Leo Quinitio or Ramon Ramirez at 02-920-6881 or attyramonramirez@gmail.com.
IHUDYAT! 2017 is a joint project of the Cultural Center of the Philippines (CCP), the University of the Philippines Diliman Office of Initiatives for Culture and the Arts (UPD-OICA), and the UP Vanguard Makati Chapter.
The UP Vanguard Inc. Makati Chapter ("UPVIMC") is the lead branch of a non-stock, non-profit corporation, incorporated in March 13, 1962.  Since its founding, it has etched a long colorful history of partnership in nation building, contributing activities to develop students in the University of the Philippines (UP) for future leadership roles in their chosen careers.  It has produced some of the top men in military, government, and private sectors through the UP Reserve Officers' Training Corps (ROTC).
This is a press release.
Details:
IHUDYAT! 2017
March 25, 2017, 4:00 pm
UP Diliman Ampitheater, University of the Philippines, Diliman, Quezon City
Tickets and other information: Leo Quinitio or Ramon Ramirez, 02-920-6881 or attyramonramirez@gmail.com.