National Book Store Super Summer Sale 2017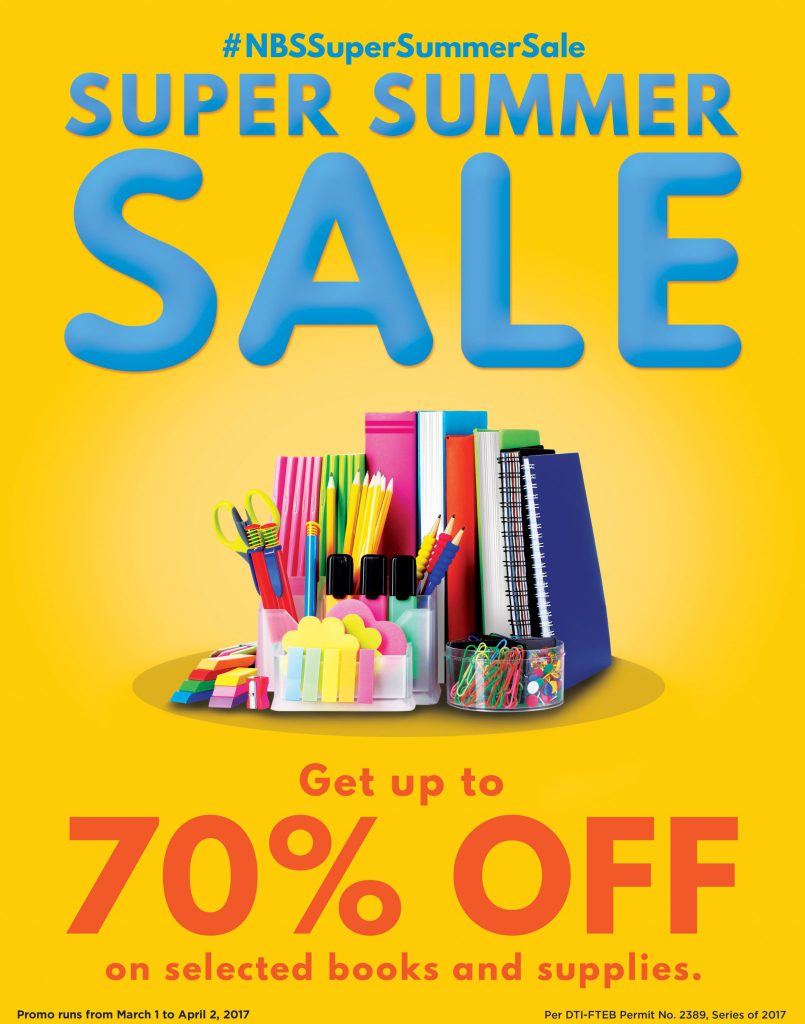 Your favourite book store kicks off the summer with their Super Summer Sale starting March 1- April 2! Bookworms and students are in for a treat as they can avail items with a huge 70% discount.
Now's your chance to buy your favourite books, haul more pens, highlighters, crafty materials, notebook, and other school supplies with the 1 month summer sale brought to us by National Bookstore.
For more updates, follow National Bookstore on Facebook, Twitter, and Youtube
Event details:
What: National Book Store Super Summer Sale
When: March 1-April 2, 2017
Source: National Bookstore