Food Processing and Packaging Philippines 2017
The Philippines' 1st International Livestock Nutrition, Health and Production, and Meat Industry Expo, Livestock 2017 Philippine Expo is happening on May 24 – 26 at the SMX Convention Center, Pasay City.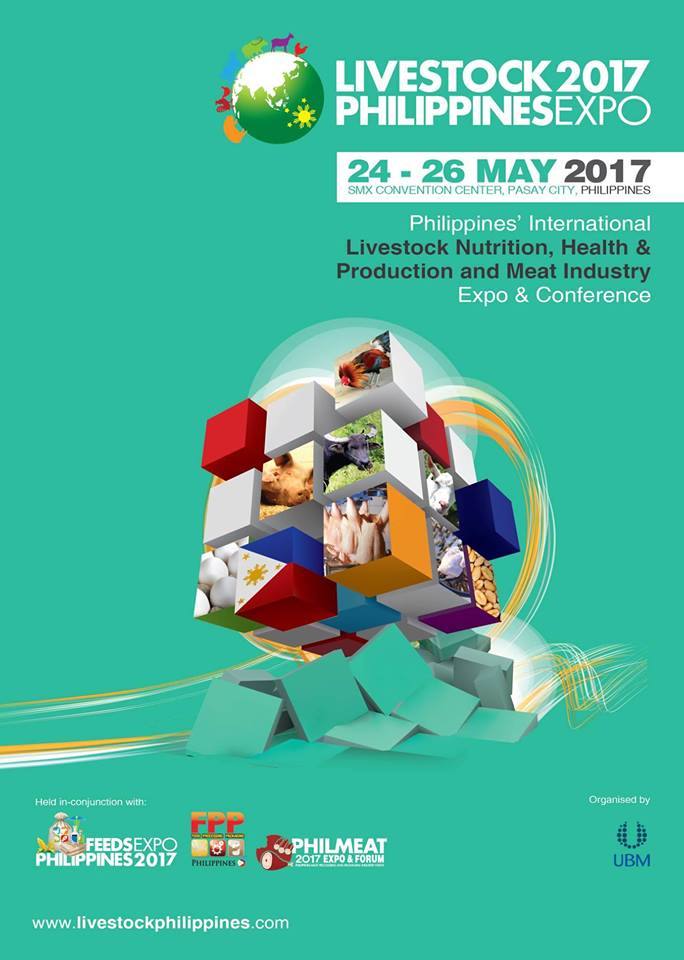 Image grabbed from LivestockPhilippinesExpo
FEEDS EXPO PHILIPPINES is an international expo and conference featuring animal feed ingredients, additives, supplements and premixes. It will also focus on feed quality control, manufacturing and processing equipment. FEEDS EXPO PHILIPPINES aims to find solutions to the continuing challenges faced by Philippine's feed milling industry, ultimately, contributing to fulfilling the vision of feeding the world with wholesome food of animal origin.
For FREE ENTRANCE to visit the show, please PREREGISTER by clicking the following link: reg01.ubmthailand.com
For more information of Livestock Philippines Expo 2017 / Feeds Expo Philippines 2017 / PhilMEAT 2017 and Aquaculture Philippines 2017, please visit livestockphilippines or e-mail Michael.Blancas@ubm.com
Event Details
What: Food Processing and Packaging Philippines 2017
When: 24 – 26 May 2017
Where: SMX Convention Center, Pasay City
Source: livestockphilippines.com, LivestockPhilippinesExpo