Atleta Ako Women's Aquathlon 2016
Atleta Ako – your one-stop shop for sports wear and accessories are organizing the upcoming Atleta Ako Woman's Aquathlon 2016 on March 19, 2017 at the Philippine Sports Arena, Pasig City.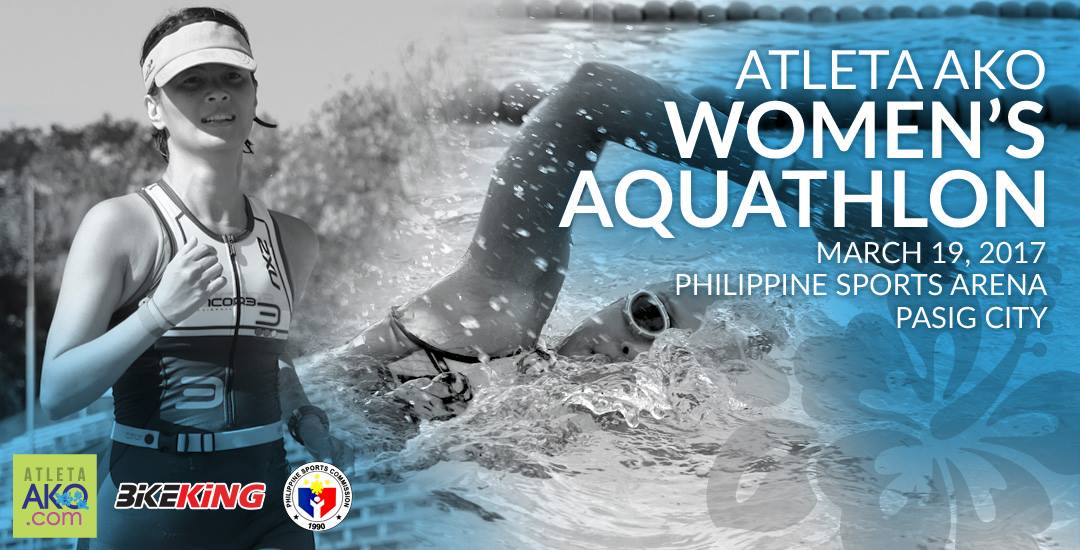 REGISTRATION REMINDERS
Deadline for registration is February 19, 2017 or until slots last
Registration fees are non-transferable. Your race bib cannot be transferred or sold to any other individual. Both athletes caught competing under someone else's registration / or allowing the use of his/her race bib will be banned from joining any Bike King races for a minimum period of two (2) years, at the sole discretion of Bike King.
If you are unable to participate, you will not receive a refund for your race entry fee, but you may claim your race give aways.
Refund Policy:

Athletes confirmed in the race who wish to withdraw, must do so in writing to the race office, email: registration@bikekingphilippines.com
It is the athlete's responsibility to ensure the race office has received any communication. Upon confirmation of this request, athletes are eligible for a partial refund as follows:

Any requests received on or before December 31, 2016 will be eligible for an 80% refund.
Any requests received on or before January 15, 2017 will be eligible for a 50% refund.
Any requests received after January 16, 2017 will not be eligible for a refund under any circumstances
If you do not receive a response from the race office within 5 calendar days from request, it should be assumed that it has not been received and you should contact us again by sending another email to registration@bikekingphilippines.com.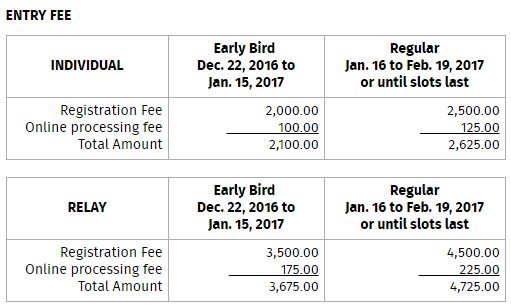 Event Details:
What: Atleta Ako Woman's Aquathlon 2016
When: March  19, 2017
Where: Philippine Sports Arena, Pasig City
Sources: www.atletaako.com, bikekingphilippines.com