Pop-X at Mata Expo 2017
For the love of fans for popular culture! Pop-X at Mata Expo 2017, a new brand of event created by Red Cloud Interactive, is here to give something exciting and fun to the fans of popular culture!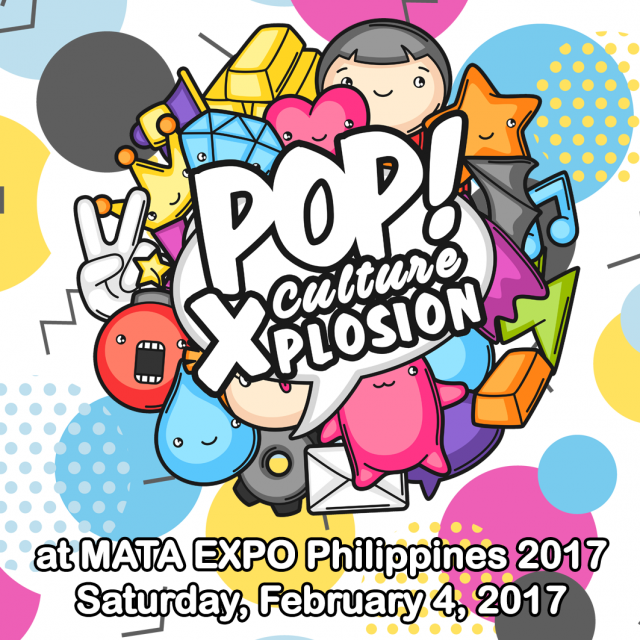 Image grabbed from redcloudinteractive.com
Join them on February 4, (Saturday) in the official launching of the event during Mata Expo 2017 at One Esplanade, Mall of Asia Complex.
The event will showcase two pop culture segments: Cosplay and KPop.
Mata Expo is an annual event which is organized for the benefit of the deaf. The event is also being held in Japan and the United States annually. With its international prominence, Mata Expo will be a venue for the expression and appreciation of pop culture.
Tickets can be purchased for P500. Good news for those who are fans of Cosplay and KPop! The organizers will be offering discounted tickets for almost half of the original price!
Ticket reservation for Cosplay and Japanese culture fans – CosplayMataExpo
Ticket reservation for Korean Pop culture fans (KPop) – KpopMataExpo
To view complete details of the event, visit redcloudinte
Event Details
What: Pop-X at Mata Expo 2017
When: February 4, 2017
Where: One Esplanade, Mall of Asia Complex
Source: facebook.com, redcloudinteractive