ONE Championship to make two stops in PH
See some of ONE Championship's most exciting mixed martial arts (MMA) fights as it makes two stops in the Philippines on April 10 and November 10, 2017 at the Mall of Asia Arena. There still hasn't been any information as to who will be headlining on the said dates.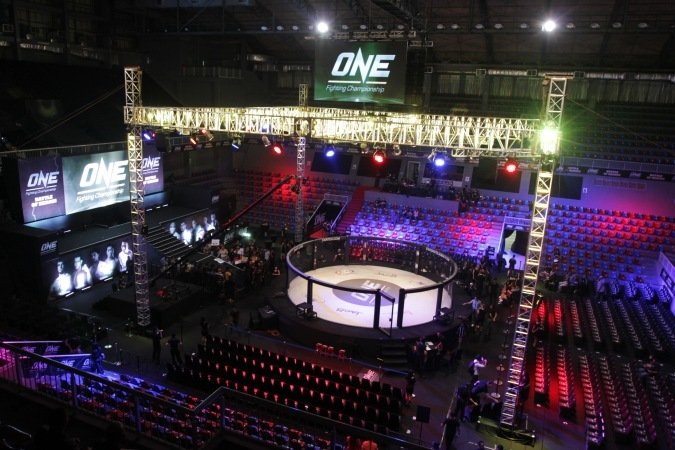 MMA Event in Sports Mall Kelapa Gading | Image grabbed from ONE Championship.
ONE Championship is known for hosting some of Asia's most exciting MMA action in various iconic cities in the continent. ONE Championship CEO Victor Cui, in a statement published in ONE's official website, said that they promise to follow the success of this year's event by delivering something better on 2017.
"ONE Championship is coming out in full force to hold electric live events all over mainland China, with plans to break into new and exciting markets in Vietnam, South Korea, and Japan. I know fans can't wait for ONE to come to town Get ready for one of the biggest years in MMA," said Cui.
Broadcasting to over one billion viewers in more than 118 countries worldwide, ONE Championship also strives to improve its viewership and popularity, laying out plans for new markets.
It has announced plans for live shows in usual major cities – Jakarta, Kuala Lumpur, Singapore, Manila, and Yangon – and is set to return to its venues in Macau and Bangkok.
To view the schedule of events, you may visit ONE Championship's website.
Source: ONE Championship, Rappler, Sports Illustrated PH
Details:
What: ONE Championship in Manila 2017
When: April 10 and November 10, 2017
Where: Mall of Asia Arena
Tickets: TBA