Roxy Outdoor Fitness Girls Camp
This December 3-4, join in the fun as Crystal Beach Resort, Zambales, in partnership with Roxy Philippines, holds its second ever Roxy Outdoor Fitness Girls Camp.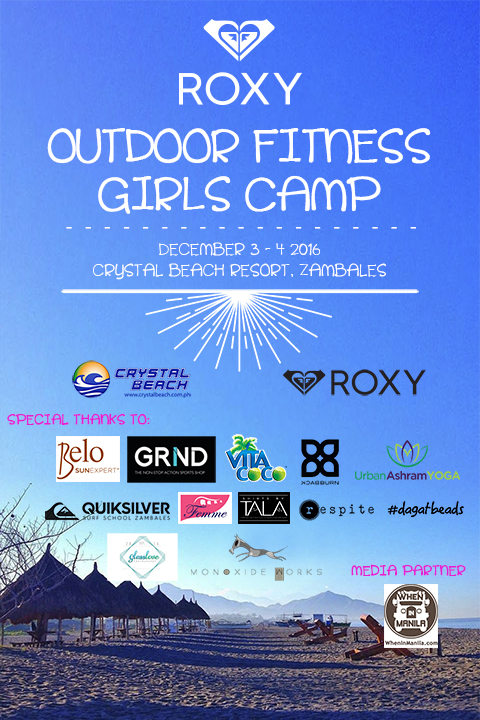 Gathering women to the shores of Crystal Beach for two days, the event is filled with outdoor workouts, surf lessons and a variety of exciting camp workshops.
With Crystal Beach renowned as a Special Interest Resort, popular for its waves, surf camp, and its laid back outdoor ambiance, this event will definitely be a sure go-to venue to those who just wants to have fun, especially to the girls who loves spending time in the outdoors.
For interested participants, you can register online through this link, http://bit.ly/RoxyOFGC2016

To learn more about the Roxy Outdoor Fitness Girls Camp, you may send an email at crystalbeachresort.events@gmail.com or you may reach us at 0915-232-2942.
Follow our social media accounts on Facebook facebook.com/crystalbeachresort and Instagram @crystalbeachresort.
Source: wheninmanila.com, roxyphilippines