Celebrate Pepero Day 11-11 at the Globe Iconic Store, BGC
11-11 IS PEPERO DAY! Celebrate by sharing a box of Pepero to your friends and loved ones to show them your appreciation.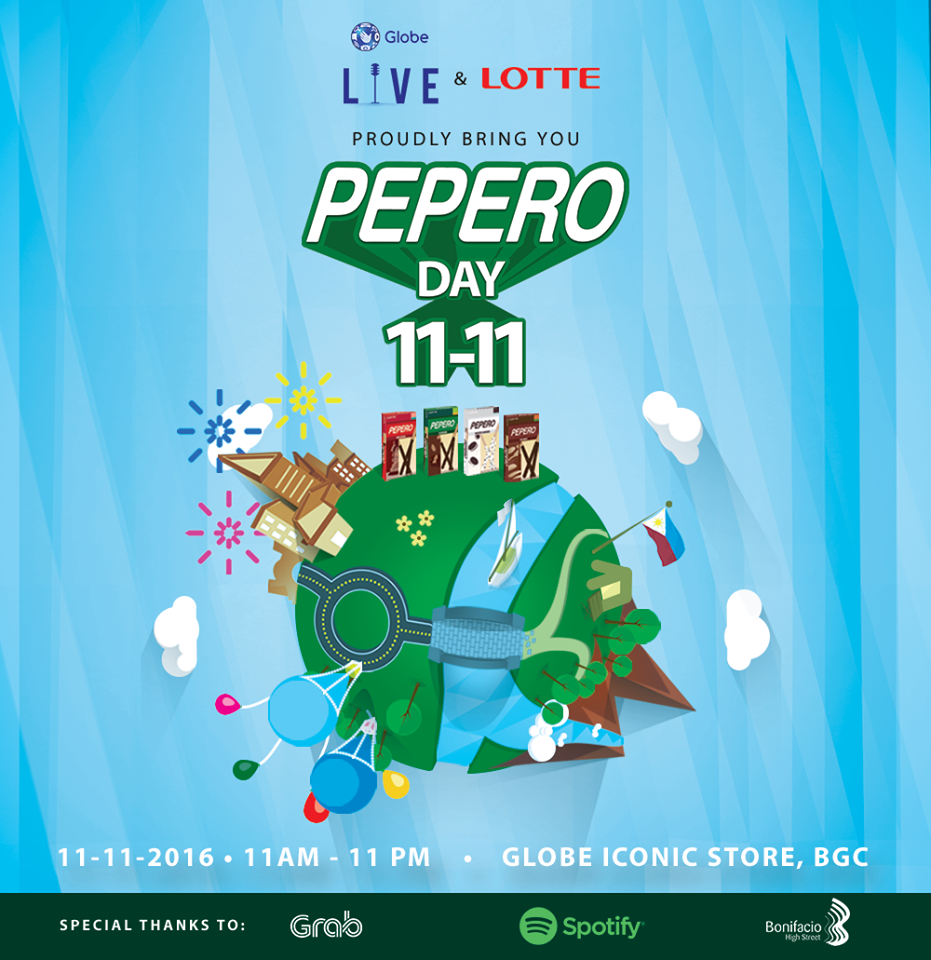 This November 11 (Friday), join the fun and celebrate Pepero Day in the Philippines! On 11-11, drop by our Pepero Day Event at the Globe Iconic Store, Bonifacio Global City from 11:00 am – 11:00 pm. Enjoy different fun and exciting activities that we have prepared for you and your loved ones!
• BE CREATIVE when you try the different hubs stationed around the venue.
• BE ENTERTAINED by the different pocket performances throughout the day.
• BE REWARDED with free Pepero & other exciting prizes if you finish all the activities!
Details:
What: Pepero Day 11-11
When: November 11, 2016 (Friday)
Where: Globe Iconic Store, Bonifacio Global City
Source: PeperoPH