Tales of Italian youth: Moviemov 2016
"Cinema is a big part of Italian culture. Movies are [practically] in our DNA," said Ambassador of Italy to the Philippines Massimo Roscigno during a press conference earlier today at the Italian Residence in Dasmariñas Village. This ties in perfectly to the launch of the Italian film festival called Moviemov: Italian Cinema Now in Manila 2016, happening from November 12 – 16 at the Cinematheque Centre Manila.
THE PEOPLE RESPONSIBLE. Representatives from each of the sponsors for Moviemov gathered at the press conference earlier today, led by Italian Ambassador Massimo Roscingo (fourth from right).
Moviemov: Italian Cinema Now in Manila, a travelling Italian film festival, brings you 10 of Italy's best movies as curated by its artistic director, Senator Goffredo Bettini. "It focuses on Italian films, especially those that feature young talents (directors, actors, and screenwriters)," Bettini said during the same press conference.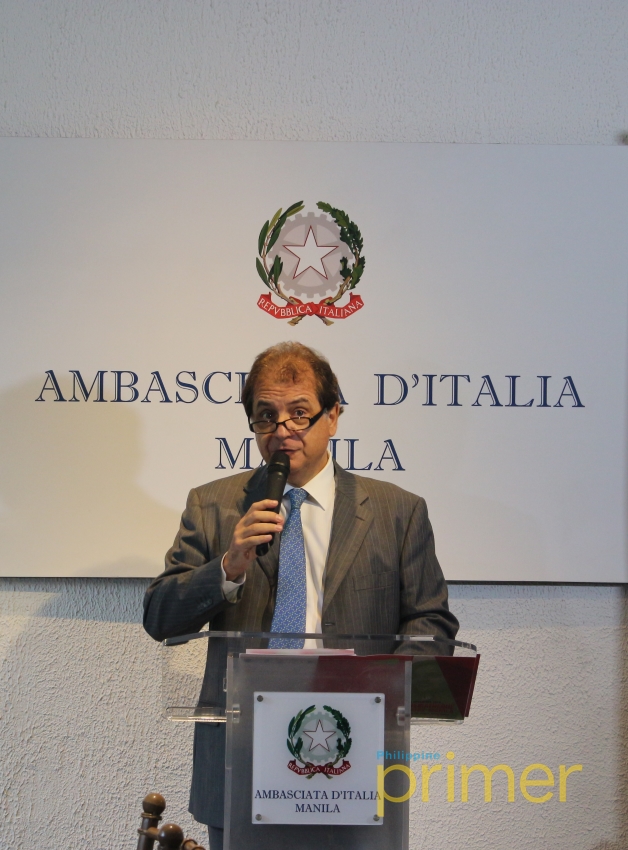 AMBASSADOR MASSIMO ROSCINGO. One of the people responsible for bringing the event to the country.
"This year's Moviemov is centered on the eyes of the [Italian] youth, specifically the crisis of the youth. Films deal with love, homosexuality, and immigration struggles," he added.
SENATOR GOFFREDO BETTINI. The man who hand-picked each film for Moviemov.
He also described Moviemov as "not your typical [foreign] film festival." "It's a full-blodded film festival with actors and directors from the feature films gracing the event."
Among those attending the Red Carpet Opening Night are Valentina Romani, one of the actresses in Un Bacio, Blu Yoshimi, an actress in Piuma, and Pippo Delbono, director of Vangelo, among others. They'll all be available for dialogues and talks during the 5-day event.
The ten films in competition are as follows:
Perfetti Sconosciuti/Perfect Strangers (2016)
Fiore (2016)
Veloce Come il Vento/Italian Race (2016)
2night (2016)
La Ragazza Del Mondo/ Worldly Girl (2016)
Indivisibili/Indivisible (2016)
Piuma (2016)
Lo Chimavano Jeeg Robot/They Call Me Jeeg (2015)
Vangelo (2016)
Un Bacio/One Kiss (2016)
Moviemov: Italian Cinema Now will be screened at the Cinematheque Centre Manila, 855 Kalaw Ave., Ermita, Metro Manila. Entrance is absolutely free and open to everyone! All movies have English subtitles.
Details:
Moviemov Italian Cinema Now in Manila
November 12 – 16, 2016
Cinematheque Centre Manila, 855 Kalaw Ave., Ermita, Metro Manila
Admission is free