Timeless Classics, New Beginnings: PPO's 34th Concert Season Schedule
The Philippine Philharmonic Orchestra's (PPO) 34th season has begun! 8 months, 8 concerts, each as captivating as the last. This year, the PPO is "dialing back" on the pieces and going back to classics in an effort to become one of the best orchestras in Asia under the baton of Maestro Yoshikazu Fukumura, PPO's new music director.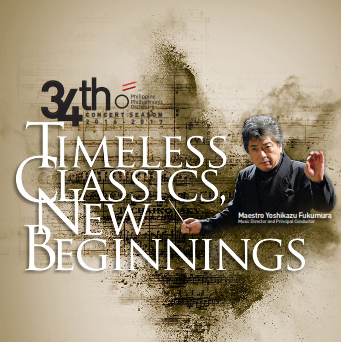 Want to catch PPO at their best? Then mark your calendars and book your tickets for the remaining 6 concerts by the PPO, all happening at 8:00 pm at the CCP Main Theater: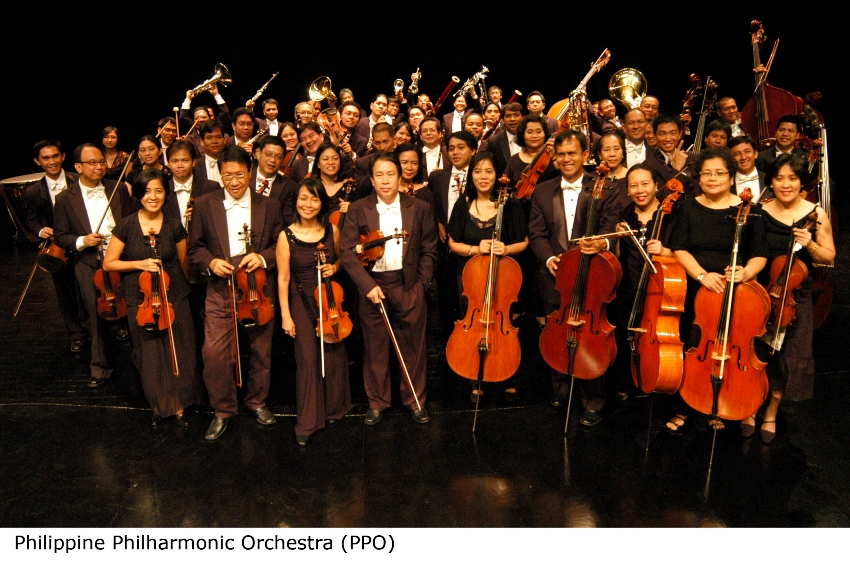 Concert III
November 11, Eduardo Fernandez on guitar
Conductor: Yoshikazu Fukumura
Highlights: M. De Falla's El Amor Brujo, intermezzo from E. Granado's Goyescas and G. Gimenez' La Boda de Luis Alonzo
Concert IV
December 16, Adolfo Mendoza on bassoon
Conductor: Herminigildo Ranera
Highlights: A. Buenaventura's Concert for Bassoon and Orchestra in F Minor op. 87, P.I. Tchaikovsky's Symphony No. 4 in F minor
Concert V
January 20, Diomedes Saraza, Jr. on violin
Conductor: Yoshikazu Fukumura
Highlights: W.A. Mozart's Symphony No. 28 in C, F. Mendelssohn's Violin Concerto
Concert VI
February 17
Conductor: Olivier Ochanine
Pieces: P.I. Tchaikovsky's March Slave, J. Haydn's Symphony No. 88 in G, and D. Shostakovich's Symphony No. 10
Concert VII
March 17, Renato Lucas on cello
Conductor: Yoshikazu Fukumura
Highlight: F. Mendelssohn's A Mid Summer Night's Dream Suite (Overture, Scherzo, Notturno, Wedding March)
Concert VIII (closing)
April 21, Monique Duphil on piano
Conductor: Yoshikazu Fukumura
Highlights: G. Greshwin's Girl Crazy and Piano Concerto in F, Arturo Marque's Danzon No. 2 and El Conga del Fuego
Catch the Philippine Philharmonic Orchestra's 34th Concert Season at the CCP Main Theater, CCP Main Building, CCP Complex, Roxas Blvd., Pasay City. Get your tickets from the CCP Box Office or call CCP Sales and Promotions at 02-832-1125 loc. 1806 or visit www.culturalcenter.gov.ph.
Ticket prices are as follows:
Orchestra Center – P1,500
Orchestra Side – P1,200
Extreme Orchestra Side – P800
Balcony | Center – P500
Details:
Timeless Classics, New Beginnings: Philippine Philharmonic Orchestra's 34th Concert Season
November 11 and December 16, 2016; January 20, February 17, March 17, and April 21, 2017; all dates at 8:00 pm
CCP Main Theater
CCP Main Building, CCP Complex, Roxas Blvd., Pasay City
Tickets: 02-832-3704 (CCP Box Office), 02-832-1125 loc. 1806 (CCP Sales and Promotions)