"Mind Benders" – Jeffrey Jay Jarin, Julius Redillas, Mai Saporsantos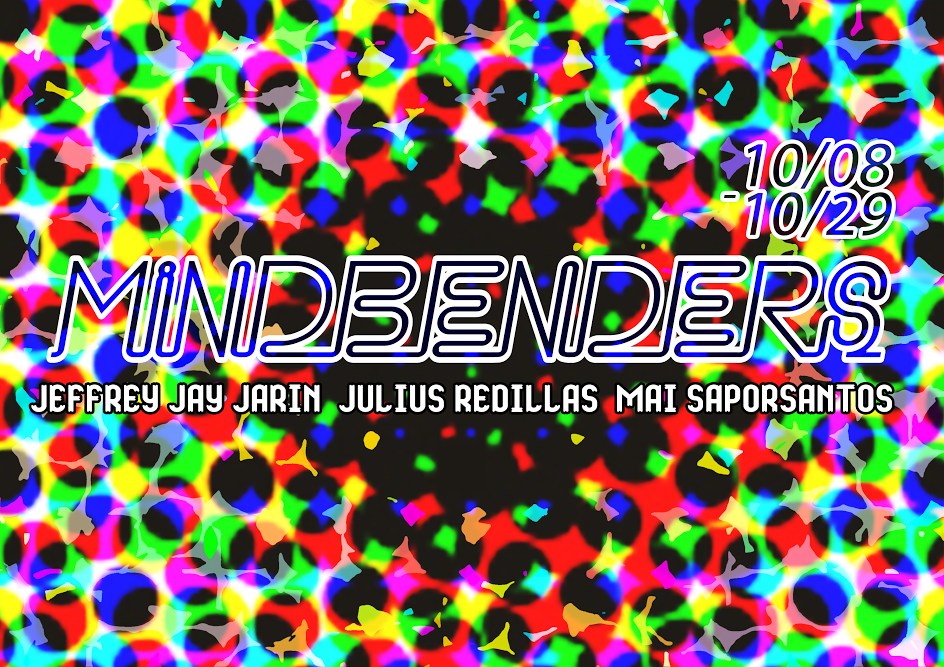 Featuring mixed media design, sculptural objects, drawings and paintings, "Mind Benders" examine the tangible meanings produced from existing phenomena and everyday life that renders the myriad expressions of subjectivity into stylized representations of the expansive mind.
Jeffrey Jay Jarin
Untitled
acrylic and aerosol on canvas
18×24 inches
2016
Jeffrey Jay Jarin paints pictures of exterior spaces with the character of the inner mind, placing the colorful chaos of everyday reality with a sophisticated design closer to social fantasy than existential ideal. Julius Redillas focuses on portraiture and figurative elements to capture psychological ramifications that contort both body and mind, giving a contemporary image of corporeality in the age of digital consciousness. Mai Saporsantos uses mixed media materials to make visual conundrums representing natural elements such as the sky or the sea and land, which reveals the intimate joys to be experienced when one observes and immerses oneself in the most simplest but richest of everyday phenomena.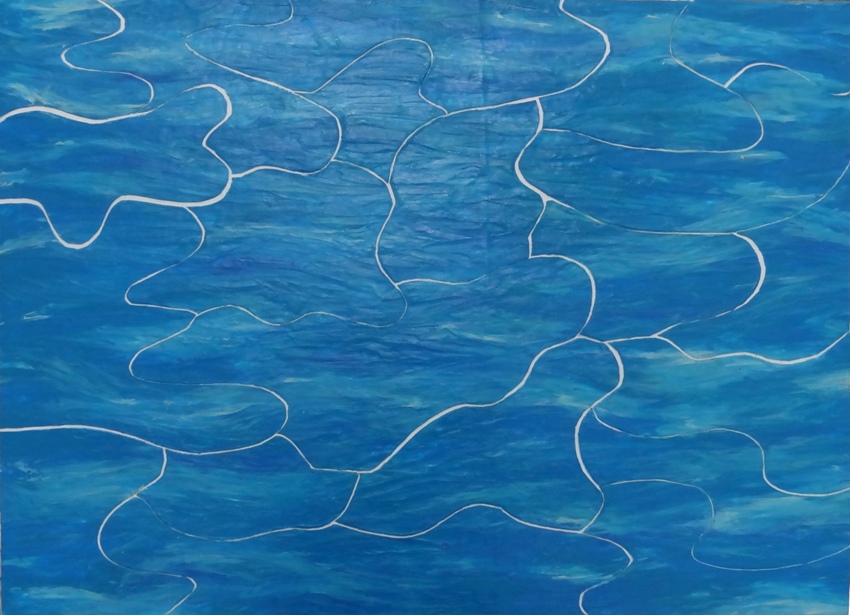 ​​Mai Saporsantos
Sea
acrylic and plasticine on canvas
23.5×31 inches
2016
Thus, objective reality apparently isn't what it seems, irrespective of providing raw data for building the foundation of experience, of converting common phenomena into subjective meaning. Light and color turns into meta-patterns leading to countered confines that bind us to interactive realms. Such spaces and forms are open to interpretation. Such that objective reality exists outside of us and operates according to complex mechanisms that exerts its own force, bending our own reality to fit its own. "Mind Benders" thus bring together these various media of art as malleable interface for objective reality and the range of our immanent worlds.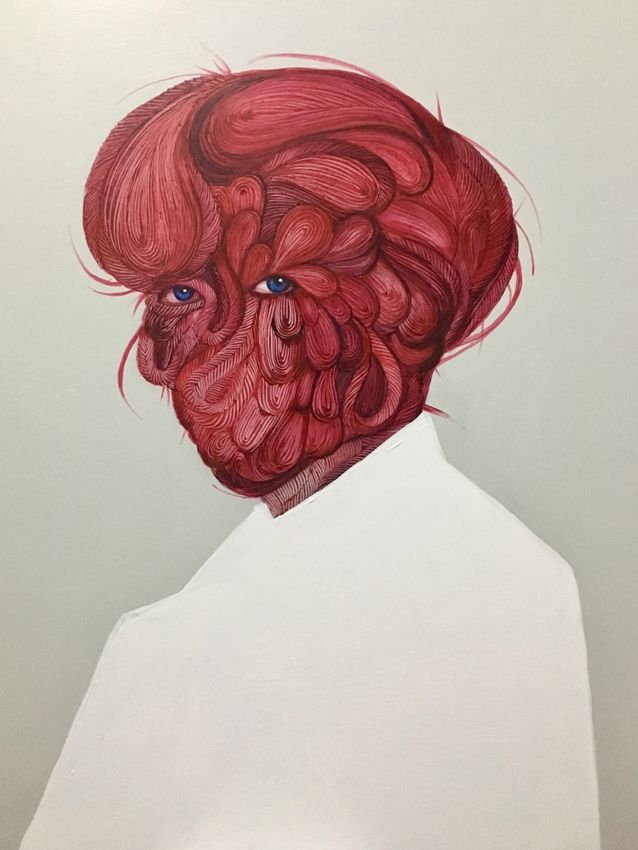 Julius Redillas
Avatar No. 1
acrylic on canvas
24×30 inches
2016
Jeffrey Jay Jarin received his B.F.A. Major in Advertising at the Technological University of the Philippines, and has exhibited at Vinyl on Vinyl and Secret Fresh galleries. Julius Redillas has a Bachelor of Fine Arts degree Major in Painting, from the Far Eastern University Institute of Architecture & Fine Arts, and has exhibited at Artinformal, Blanc, and West galleries. Mai Saporsantos studied at the Art Students League of New York and has a Bachelor of Arts degree Major in Art Studies at the University of the Philippines, and has shown at Phyllis Harriman Mason gallery NY, and at Vinyl on Vinyl gallery.
Artery Art Space is a contemporary art gallery plus a store and a snack bar providing progressive aesthetics with remarkable taste and unique expression. It is located at 102 P. Tuazon Blvd., Cubao Quezon City. Hours are 11 am to 7 pm, from Tuesdays to Saturdays. For inquiries please contact Landline (02) 7252837, and by email arteryartspace@gmail.com.
Details:
What: "Mind Benders" – Jeffrey Jay Jarin, Julius Redillas, Mai Saporsantos
When: October 8-29, 2016, 11:00 am-7:00 pm

Where: Artery Art Space, 102 P. Tuazon Blvd., Cubao, Quezon City
This is a press release from Artery Art Space.