#SulongAzkals: Philippines to host AFF Suzuki Cup 2016 Group Stage
Football is gaining ground in the country, what with our FIFA World rankings going up and the nation standing strongly behind the Azkals. Thanks to that rise in popularity, the Philippines has been chosen as one of the hosts for this year's AFF Suzuki Cup Group Stage matches, happening on November 19, 22, and 25.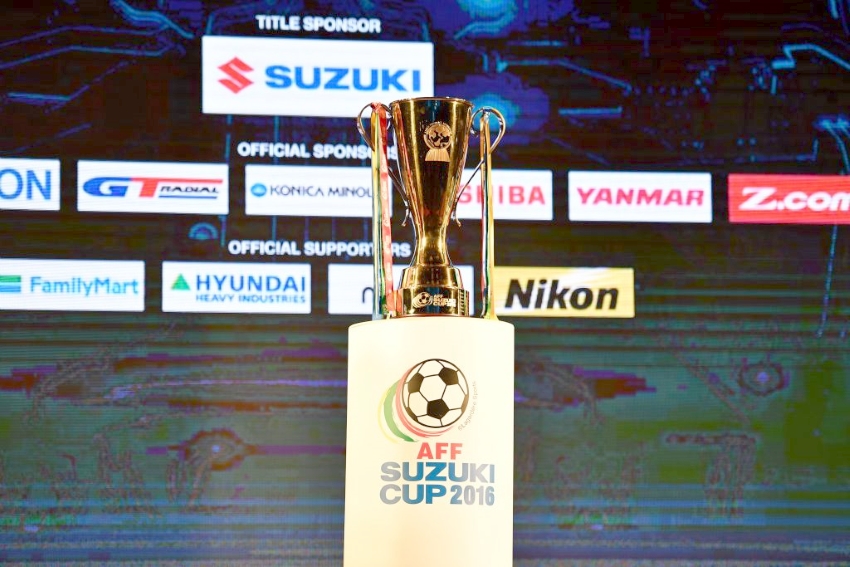 LET'S GO AZKALS! Will the Philippines finally win it all this year? Cheer on our Men's National Team as they go up against Singapore, Indonesia, and Thailand during the group stage matches of the AFF Suzuki Cup, happening in November. Photo from AFF Suzuki Cup website
The AFF Suzuki Cup is the premier football competition in Southeast Asia. Organized by the ASEAN Football Federation (AFF), it's a biennial tournament accredited by FIFA and will be participated in by 8 teams from the region. To date, the Philippines is the highest ranked team in Southeast Asia, yet has never won the AFF Suzuki Cup since it started in 1996.
Thailand, Singapore, Indonesia, and the Philippines are in Group A while Myanmar, Malaysia, Vietnam, and the winner of the Qualification Round between Brunei Darussalam, Timor Leste, Cambodia, and Laos are locked in Group B.
QUALIFIYING ROUNDS

GROUP STAGE
Qualification Round matches will be held in Cambodia from October 15 – 21, 2016. Group Stage matches will be held for the first time in Myanmar and the Philippines, with Group A matches being held in the country on November 19, 22, and 25. Semi-final and Final matches will be on a home-and-away format from December 3 – 17.
The Group A matches will kick off at the Philippine Sports Stadium on November 19 at 4:30 pm with Thailand going up against Indonesia, followed by Philippines versus Singapore at 8:00 pm. November 24 will see Thailand go against Singapore at 4:30 pm while Indonesia battles the Philippines at 8:00 pm. All four matches will be held at the Philippine Sports Stadium in Ciudad de Victoria, Bocaue, Bulacan, located beside the Philippine Arena.
The last matches for Group A will be on November 25, with the Philippines taking on Thailand at the Philippine Sports Stadium at 8:00 pm. At the same time, Singapore locks horns with Indonesia at the Rizal Memorial Stadium, M. Adriatico and Pablo Ocampo Sr. St., Manila.
You can get your tickets from TicketWorld by visiting www.ticketworld.com.ph. Tickets are at P700, P500, P300, and P150 for the matches at the Philippine Sports Stadium, while the matches at Rizal Stadium are at P300, P200, and P100.
Note: Tickets bought from TicketWorld are reservation tickets only and will need to be exchanged for actual game tickets. The Philippine Football Federation will issue an advisory regarding the schedule and procedure of exchange.
Source: Philippine Football Federation, AFF Suzuki Cup
Details:
AFF Suzuki Cup 2016 Group Stage
Matches at Philippine Sports Stadium, Ciudad de Victoria, Bocaue, Bulacan:
November 19
4:30 pm: Thailand vs Indonesia
8:00 pm: Philippines vs Singapore
November 24
4:30 pm: Thailand vs Singapore
8:00 pm: Indonesia vs Philippines
November 25
8:00 pm: Philippines vs Thailand
Tickets prices: P700, P500, P300, and P150
Matches at Rizal Memorial Stadium, M. Adriatico and Pablo Ocampo Sr. St., Manila:
November 25
8:00 pm: Singapore vs Indonesia
Ticket prices: P300, P200, and P100
Tickets are available at https://www.ticketworld.com.ph/