Beyond komiks: Mars Ravelo Reinterpreted
When people talk of Mars Ravelo, it's often more about his best works: Darna, Captain Barbell, and Dyesebel. He's the country's most renowned comic book artist, with most of his works having made it to the big screen.
Popular as his works may be, no one really knows the man behind these hits. A visit to the Cultural Center of the Philippines' (CCP) Bulwagang Juna Luna (Main Gallery) and Pasilyo Guillermo Tolentino (3/F Hallway Gallery), however, should be more than enough to introduce you to the Filipino comic book legend as CCP presents Mars Ravelo Reinterpreted, running until November 13, 2016.
Mars Ravelo Reinterpreted is an exhibit which aims to commemorate the life of the man who gave Filipinos timeless and iconic characters such as Darna, Captain Barbell, Lastikman, Dyesebel, Bondying, Kapitan Boom, Flash Bomba, Ipe, Gorio at Tekla, Gog, Maruja, Rita, and Facifica Falayfay.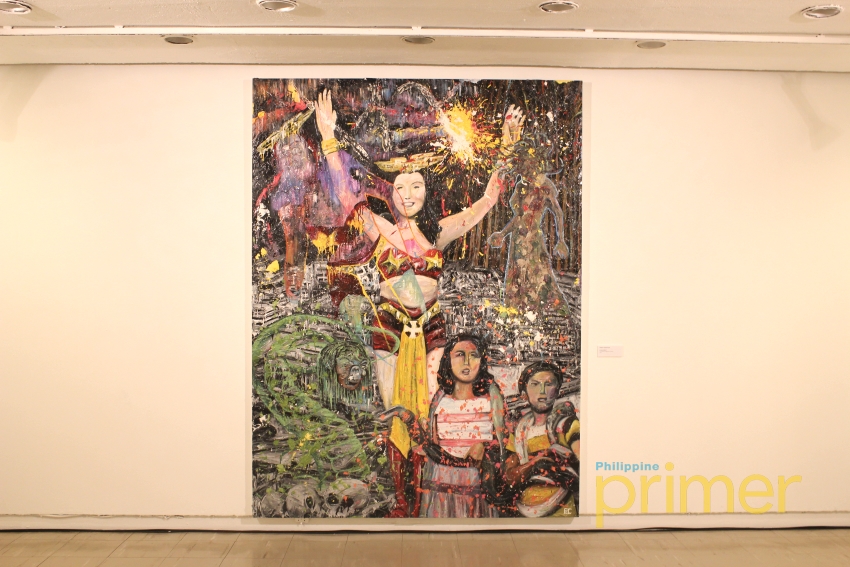 A press huddle was held at the CCP Main Gallery earlier today to officially launch the exhibit, which opened last September 15. Members of the Ravelo family and some of the artists who made the pieces were present during the press huddle. Ang Gerilya and Kris Abrigo were on hand to continue work on their murals.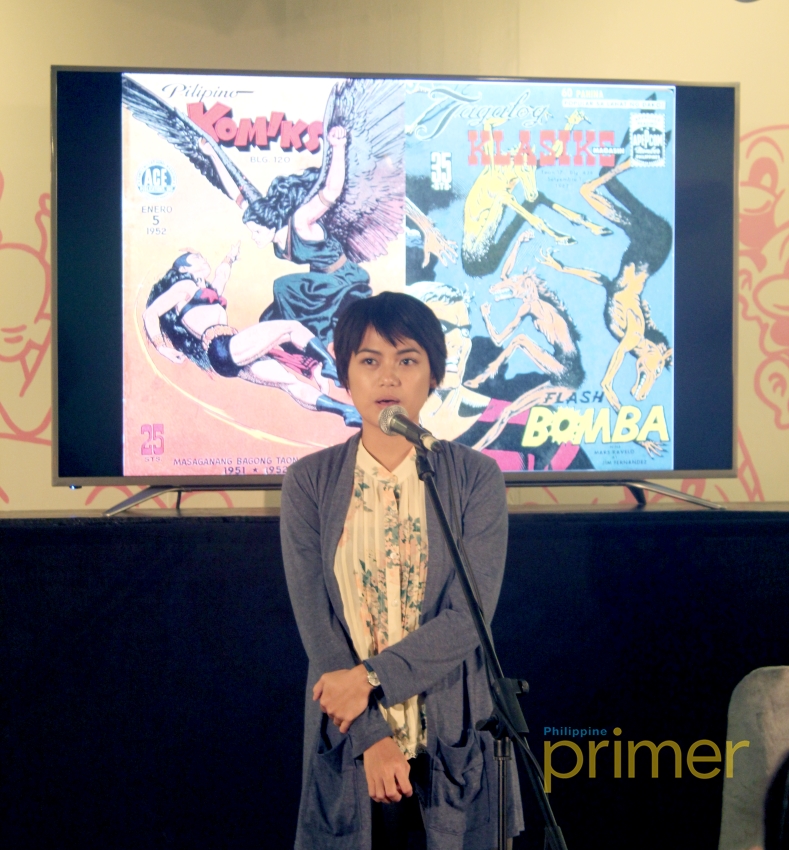 Primer got the chance to speak with Maisha dela Cruz, one of the exhibiting artists and a 3rd-generation Ravelo, about her grandfather's work, particularly the stylistic difference between Filipino komiks and Japanese manga.
Komiks vs. Manga
According to dela Cruz, drawing style is one of the striking differences between komiks and manga. "Komiks look more westernized compared to manga, which has retained its identity through the years," she said.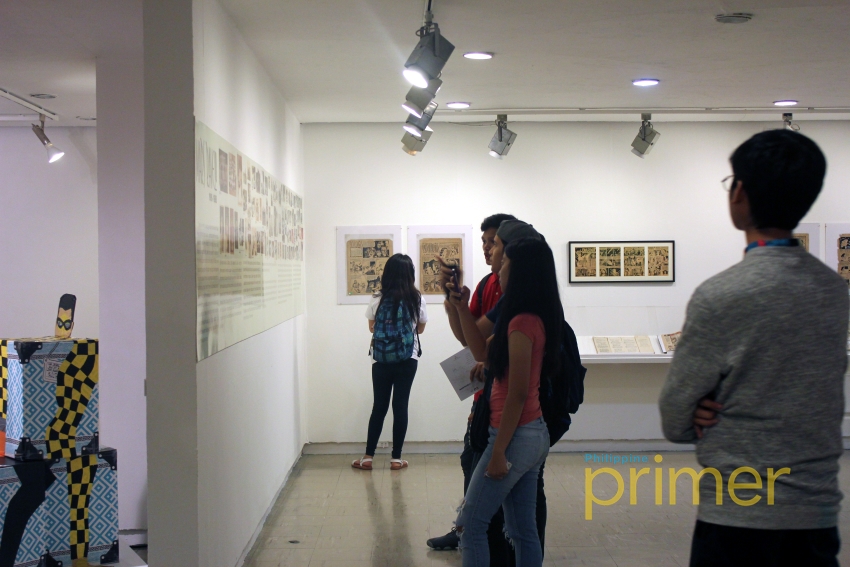 The distinct drawing styles of western comic books, especially in superhero comics, have been adapted by most comic book artists during Ravelo's time, whereas Japanese manga usually has an element of exaggeration in its characters.
She also spoke about her grandfather's influence, saying he has seen comics before he started drawing and writing them, citing Kenkoy by Tony Velasquez as one of the first komiks in the country.
"He's also a part of the general public, plus he loves to draw and write. His works usually depict the everyday Filipino: wearing pambahay and informal dialogue often laced with expletives," she added.
Mars Ravelo: The Man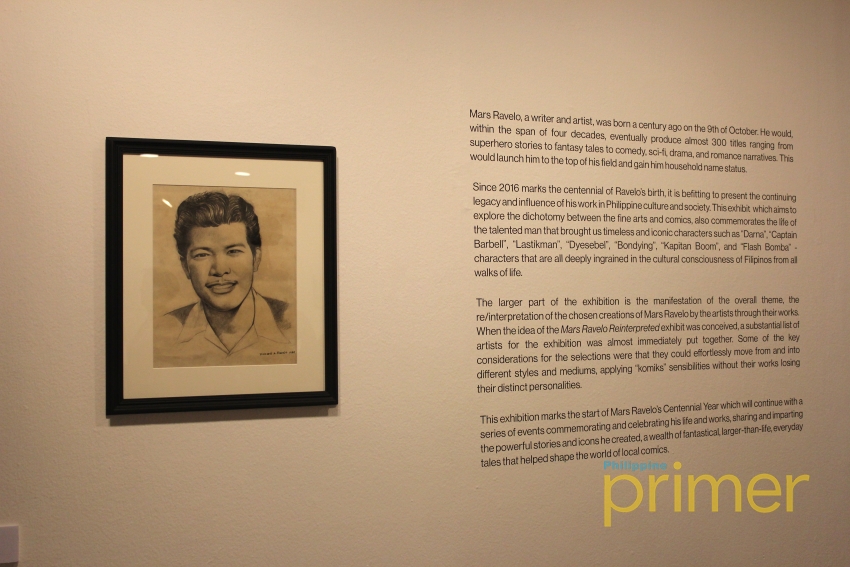 Dela Cruz said that her grandfather was different from other comic book artists of the time because of the topics he chose to write about, as well as his unique take on who to focus on. "He's one of the first to explore sexuality. Facifica Falayfay was the first openly gay comic book characters in a time when gays weren't accepted in society."
She also said her Lolo Mars is into sci-fi, especially aliens. "He never had the chance to write about aliens, though," she jokingly added.
Mars Ravelo also focused more on the villains than the heroes of his komiks. "Take Darna for example. Darna only appeared in the first and last couple of issues, but the rest of the series looked more into Valentina, Darna's archenemy," she said.
Primer also spoke with Mrs. Gina Marasigan, Mr. Zaldy Ravelo, Mrs. Ruby Austria (children of Mars Ravelo), and Ms. Francine Ravelo (granddaughter), who said that the clan has plans to release a collector's issue of his best workskomiks as well as strengthen the brand that is Mars Ravelo.
They said that Mars Ravelo made a comic book that's unique and appealed to Filipinos because instead of tackling topics related to the war, he instead focused on how normal Filipinos lived. "His stories showed extraordinary people living in normal situations, focusing solely on Filipinos," said Francine.
His children and grandchildren also hope that through exhibits like Mars Ravelo Reinterpreted, people will come to know more about Mars Ravelo and his other works. The exhibit runs from September 15 – November 13, 2016, and can be viewed Tuesdays to Sundays, 10:00 am – 6:00 pm.
Make sure you catch these events at CCP as well:
Film Screenings with Introduction by Nick Ocampo
October 5, CCP Dream Theater
2:00 pm – Jack En Jill (1954) by Mar S. Torres
4:00 pm – Tubog sa Ginto (1971) by National Artist Lino Brocka
Mars Ravelo Centennial Celebration
October 9
4:00 pm – Artist's Reception CCP Main Gallery
7:00 pm – Video Projection on the CCP Fountain, CCP Front Lawn
Forum on Mars Ravelo Reinterpreted
4:00 pm on October 12 at the CCP Main Gallery
Panelists: Kris Abrigo, Virgilio Aviado, Maisha dela Cruz, FaBo, Ang Gerilya
For more information, please call the CCP Visual Arts and Museum Division, Production and Exhibition Department at 02-832-1125 loc. 1504/1505, 02-832-3702, or 0917-603-3809.