Innovation Conference 2016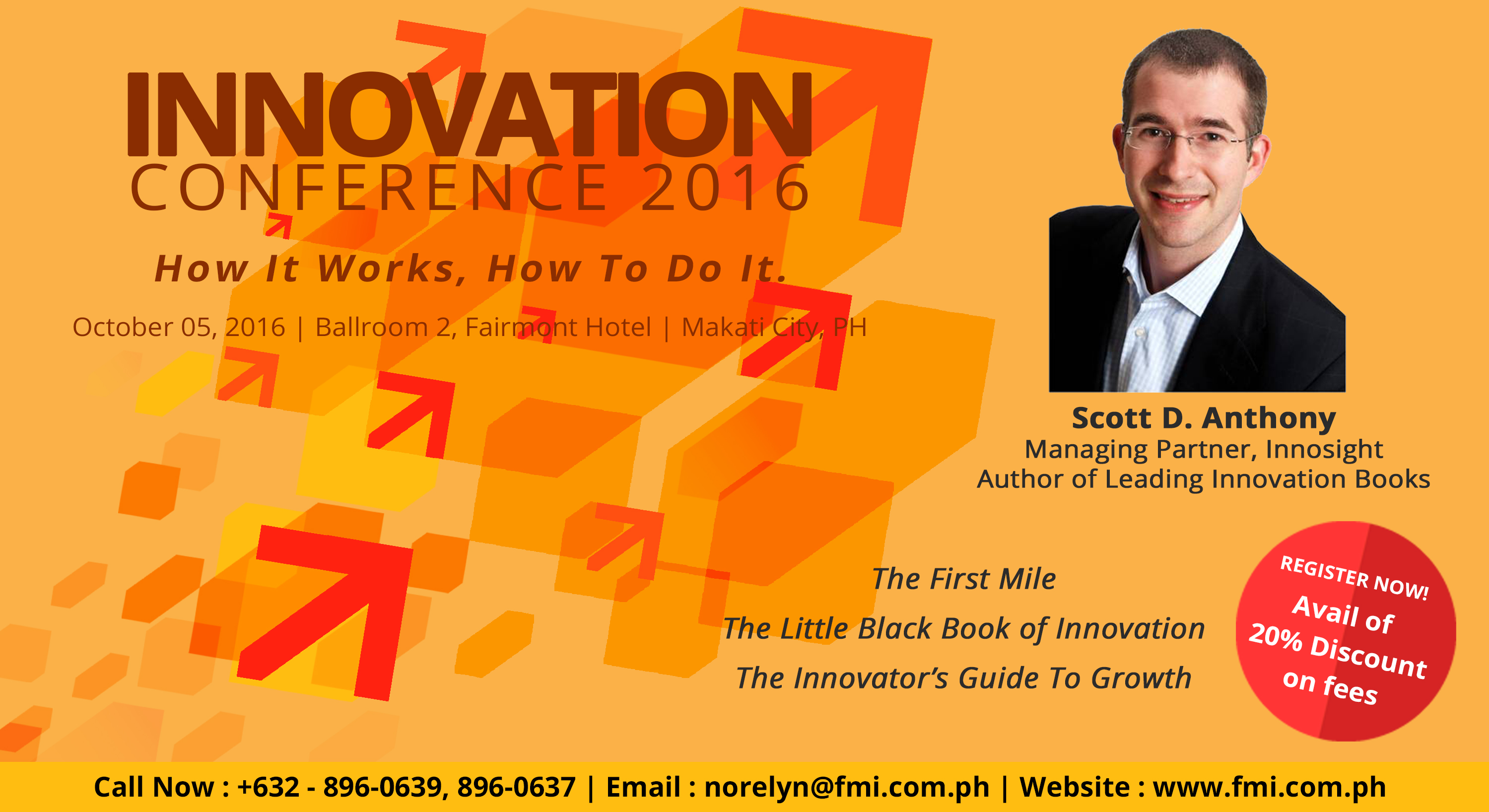 This October 5 (Wednesday), Scott D. Anthony, Managing Partner of Innosight, one of the world's best known innovation gurus, and author of leading innovation books will be sharing his unique perspectives on innovation based on his knowledge and experiences in building and investing in businesses, and advising some of the world's most innovative companies at the Ballroom 2, Fairmont Hotel, Makati.
The conference will discuss innovation initiatives by presenting successful innovation case studies done by Philippine companies.
Key Conference Topics
1. Solving the Transformation Equation
2. The Myths and Realities of Building a Culture of Innovation
3. Speeding Through Innovation's First Mile
4. Tips and Tricks from the Trenches of Innovation
5. Two industry case study presentations of PH companies on their innovation program and initiatives.
Regular Rate is P19,499 +VAT. You can register to reserve your seat to this conference online by filling up this form: fmi.com.ph. For more details please contact, Tel. No: +632-896-0639, 896-0637, 899-6893 or email: norelyn@fmi.com.ph
Details:
What: Innovation Conference 2016
When: October 05, 2016
Where: Ballroom 2, Fairmont Hotel, Makati City, Philippines
Source: fmi.com.ph