S&R's Members' Treat is back!
Get those shopping carts ready because S&R's much-awaited Members' Treat will be back starting September 30 to October 2, 2016!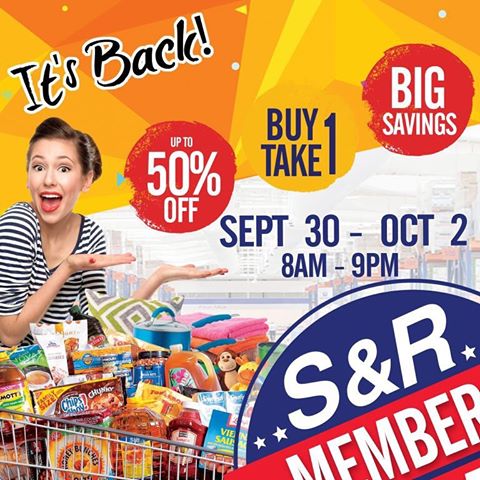 As we all know, Christmas time is near so it's time to stock up on your grocery items to prepare for the feast that's about to happen. Good thing, membership shopping S&R finally lets Members' Treat to make a comeback! In this three-day sale from 8:00 am to 9:00 pm, you can get up to 50% off on selected items and even Buy 1 Take 1 promos. Exciting isn't it? Save the date now and get your money's worth with these big savings only at S&R! For more details, check S&R's official Facebook page.