A vibrant display of religion: Naga's Peñafrancia Festival
Christianity is evident in all corners of the Philippines. Festivals for saints are celebrated at least once a month, but festivals in honor of Mary always draw throngs of devotees to cities all over the country. One such festival is the Peñafrancia Festival, held in Naga City every third Saturday of September.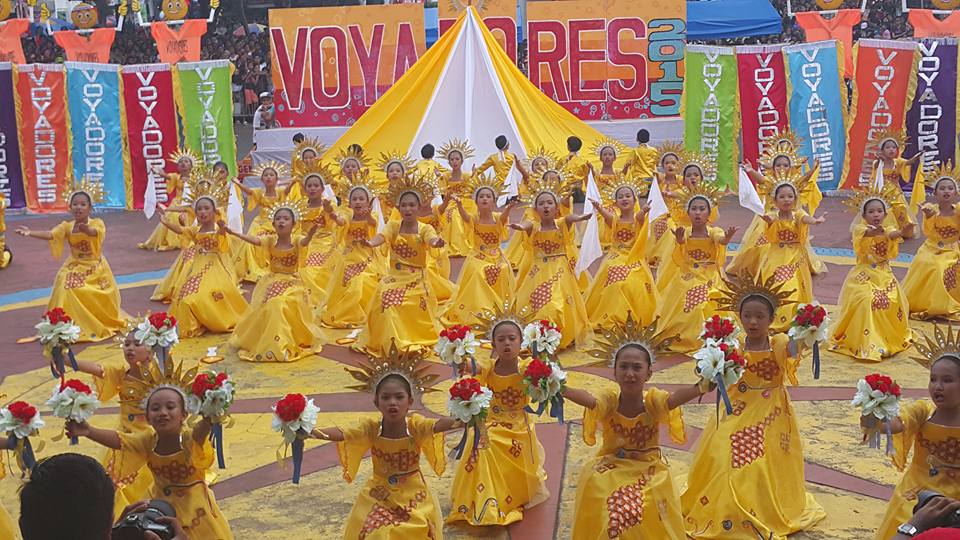 COLORFUL, YET STILL ROOTED IN RELIGION. Children representing a school from Naga City with their presentation for the Voyadores Festival in Naga City. Image by John Bongat, grabbed from Facebook
The Peñafrancia Festival is a festival held in honor of Our Lady of Peñafrancia, the Patroness of Bicol Region. Festivities usually start with the Traslacion on the second Friday of September, which takes the image from the National Shrine of Our Lady of Peñafrancia to the Naga Cathedral.
Flocked by side events such as the Ms. Bicolandia Beauty Pageant, the highlight of the festival still lies with the Fluvial procession that takes places on the third Saturday of September.
This year's Peñafrancia Festival will be from September 9 – 17, with side events like the search for Ms. Bicolandia, and the 2016 Naga Highland Triathlon taking place on September 7 and 25 respectively.
Here's the complete schedule for this year's Peñafrancia Festival: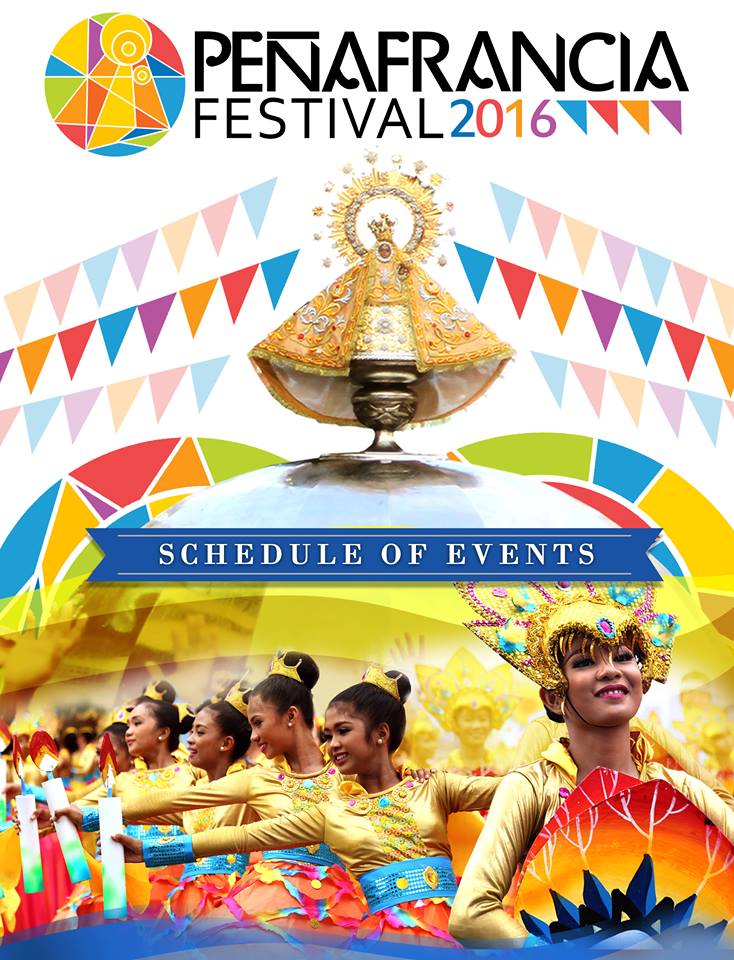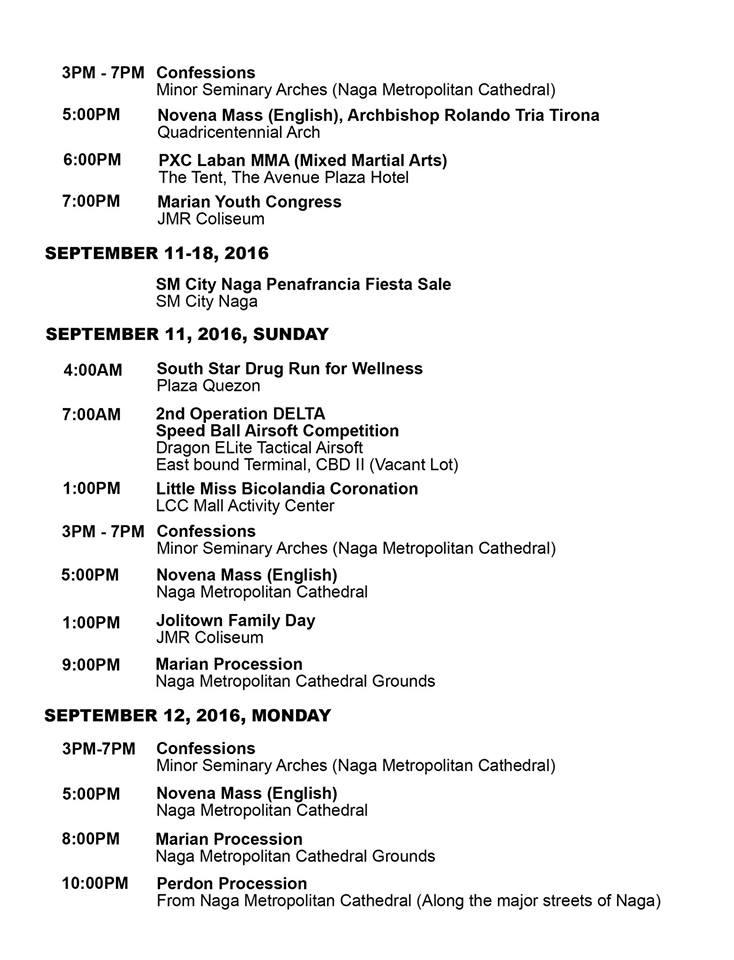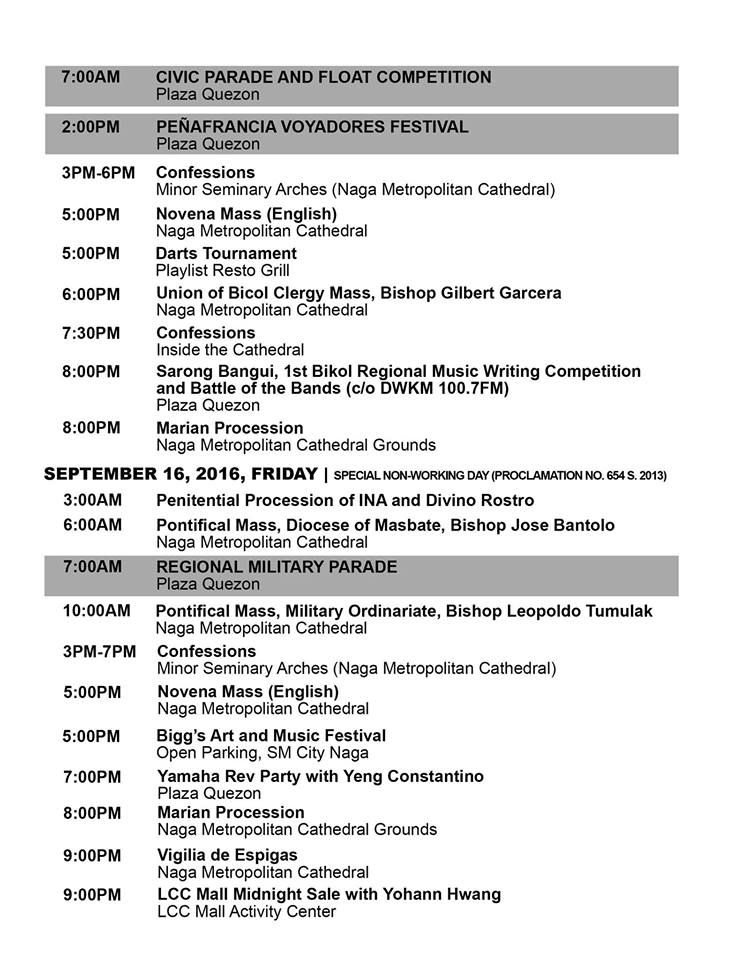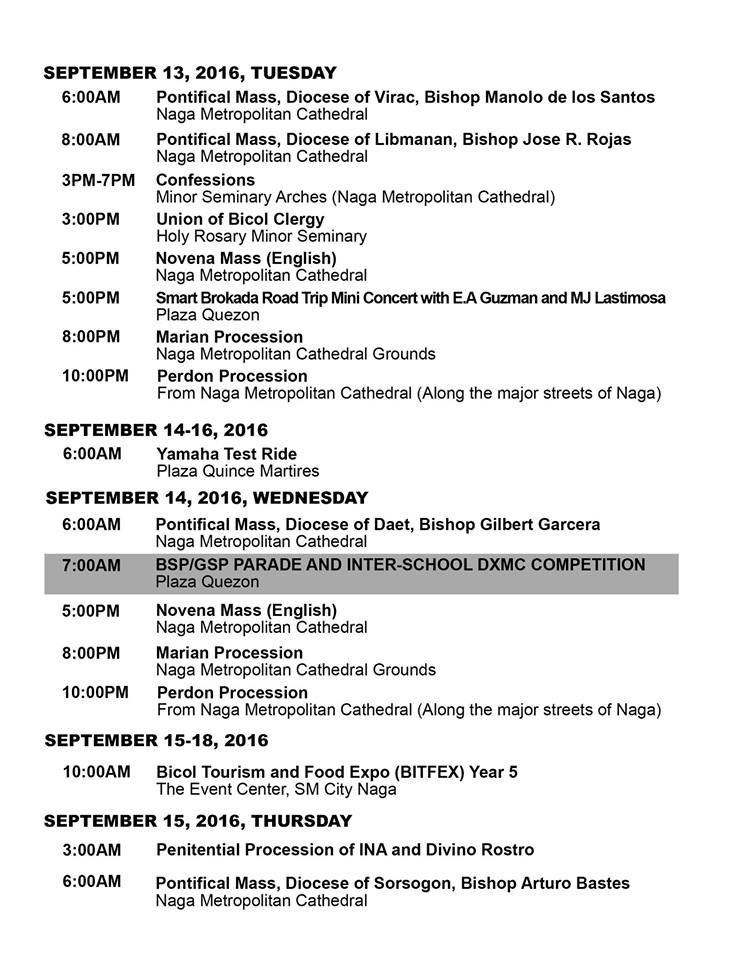 Source: Naga City Guide, Naga Smiles to the World, tourism.gov.ph, www.seasite.niu.edu, CBCP News